Amazon currently operates in 13 countries, including the USA and Canada. This is to serve its fast-growing online market of over 2 billion people worldwide.
Amazon operates in and has a strong presence in Mexico. And that's why Amazon MX exists. But what is Amazon MX? Here's a complete guide.
What Is Amazon MX?
Amazon MX is the Amazon shopping platform for Mexican shoppers. With Amazon MX, shoppers and sellers in Mexico can make transactions and ship products directly to a Mexican address. Like Amazon.com, shoppers on Amazon MX can enjoy easy shopping in Spanish and benefit from Amazon Prime membership.
Besides the country-specific websites, Amazon enables shoppers from more than 100 countries worldwide to shop on its global website. So, you can adjust your account settings to shop or sell on Amazon MX even when you are not in Mexico.
Like most people, you may not be too familiar with how Amazon MX works. Keep reading to learn more about Amazon MX, see if it is legit and if there are perks of shopping on Amazon MX.
What Country Is Amazon MX?
Amazon MX is an Amazon country-specific online store based in Mexico. In addition to Amazon's Prime Video streaming service, Amazon subscribers in Mexico can have unlimited delivery on over 20 million items.
The world's largest online retailer began operations in Mexico in 2015 and has since seen high growth rates. In July 2022, Amazon.com.mx was the second most visited marketplace website in Mexico.
Amazon MX is competing with other online stores from Central and South America, like Mercado Libre and Coppel, and American companies like Walmart in Mexico. However, Amazon Mexico is only getting started since it has as much growth potential as its US equivalent.
Is Amazon.com.mx Legit?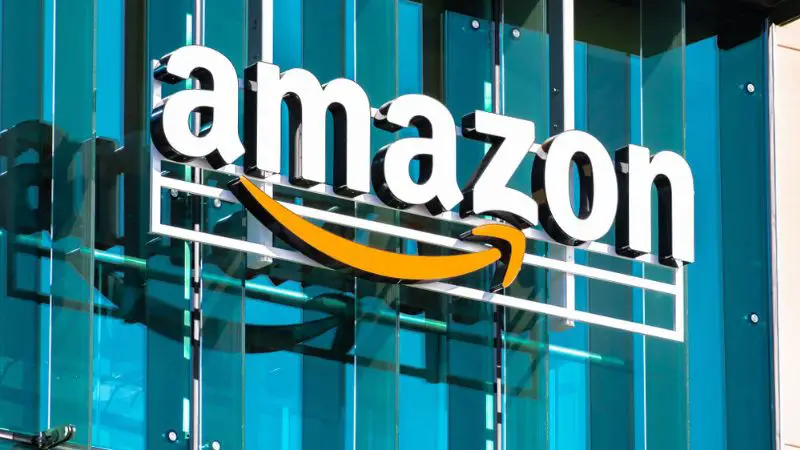 Amazon.com.mx is a legit and excellent website for buyers and sellers in Mexico.
One of the reasons behind Amazon's success is undoubtedly due to its reliability and reputation. Amazon provides consumer protection, which is a significantly cherished offer in Mexico.
If you're wondering whether Amazon.com.mx is legit, you're probably surprised to know that Amazon has other websites or stores. Amazon has 16 websites (or stores) worldwide, including Amazon.ca, Amazon.de, Amazon.co.uk, and 13 others.
There are ways you can ascertain if an Amazon website is legit or not. Primarily, here are three things you should check out for:
Check the trust rating on WOT.
WOT is a browser extension that thousands of people use to rank sites and online stores. The WOT database trust rating for Amazon.com.mx is 66 out of 100, and this is a relatively good rating to prove its validity.
Verify when the domain was authorized:
The domain name Amazon.com.mx has launched 25 years ago. Using a retail site that launched about two months ago may be suspicious. If a domain name is too recent, you might not have sufficient information to evaluate it.
Check if HTTPS is used on Amazon.com.mx:
Amazon.com.mx makes use of a secure HTTPS (SSL) connection. A website that manages payments and sensitive user data must use HTTPS. All data between you and Amazon.com.mx is secured with an HTTPS connection.
How Do I Get Amazon MX in English?
Many Amazon customers are curious whether they can make an Amazon.com.mx account displayed in English. You can get Amazon MX in English.
Since buyers and sellers on Amazon MX are not limited to Mexicans only, not all of them would be able to read Spanish. So, Amazon has provided a language setting option for customers to change to their preferred language, including English.
Follow these steps to get your Amazon MX display in English.
Sign in to your account.
Go to your "Language Settings."
Select the language of your choice.
Save your changes.
Once logged in, the chosen language will be used by default for browsing and buying. Also, Amazon will communicate with you (like sending emails) in the language of your choice.
Can I Order Something From Amazon and Have It Shipped to Mexico?
You can place an order on Amazon and have it shipped to Mexico. Amazon offers a global delivery network that ships items to Mexico and other nations worldwide.
But, since Amazon has a warehouse in Mexico, you may consider the best option—buying directly at Amazon.com.mx. Plus, you may be able to get some items exclusively available in Mexico.
However, if there are certain items that you can't find on Amazon MX and are available in the US or abroad, you can consider shipping them to Mexico.
Ultimately, Amazon's policies and customs laws will determine whether sending such items to Mexico would be feasible and affordable. For instance, you may need to pay import taxes and extra shipping costs for such items.
Also, your shipping address will determine the item selection, prices, and shipping costs. And you have to include your foreign address in your account and indicate to which address you want your package delivered.
Does Amazon MX Have Same-Day Shipping?
Amazon MX has same-day shipping and offers this one-day delivery to 55 main cities in Mexico for Prime members. So, Prime subscribers in Mexico can have their packages delivered on the same day.
Some of these cities include:
Mexico City
Puebla
Guadalajara
Queretaro
And more.
Additionally, there have been several reviews on amazon MX concerning goods that were either never delivered or were sent late. This is often due to errors in addresses by buyers more than anything else.
To avoid delivery problems, enter your mailing address correctly and in detail. It is advisable to specify the exact delivery address you want the package delivered to if two or more addresses are associated with your account.
Does Amazon Have a Warehouse in Mexico?
Amazon has seven fulfillment centers in Mexico with plans to open more. This is because they operate in Mexico and want to boost their delivery speed within the country.
Just like the warehouses in the United States, Amazon warehouses in Mexico have generated at least 10,000 jobs across the country. The job positions provide each employee with a competitive salary, many perks and benefits, and valuable work experience.
How Much Is Amazon Prime in Mexico?
Amazon Prime costs 99 pesos in Mexico (equivalent to $4.97). Amazon Prime members in Mexico enjoy Prime Video, free one-day shipping, and free online gaming on Twitch Prime.
What Is the Charge From Amazon MX?
If you are an Amazon seller, your selling strategy, product category, delivery method, and other factors will affect how much Amazon will charge you. You have flexible options and can decide the best plan that works for you and your purposes.
As an Amazon seller, the individual plan will cost you $0.99 per item sold, while the professional plan will cost you $39.99 per month regardless of the number of units you sell.
However, there are cases where you get an unknown charge from Amazon. This may sometimes occur due to technical errors on Amazon.
If you get an unknown charge on your card, you should contact Amazon Seller Support to report the issue. Amazon will reimburse you if the error is from them.
How Do I Cancel Amazon Mexico?
The Amazon seller's guide states that when you register for North American Unified Accounts, you can sell on Amazon.com.mx. Your account is instantly set up to allow you to sell not just in Mexico but also in Canada and the US.
If your Amazon business hasn't taken off yet or you're making little to no sales, it's best to cancel the account until you're ready to take it more seriously to avoid paying unyielding fees.
By downgrading your Amazon Seller account from Professional to free, you will cancel your Amazon MX account and stop paying the $39.99 monthly charges.
To cancel your account, follow these steps:
Switch over to your www.amazon.com.mx account.
Click on Settings.
Click on Account Info.
Next to the "Your Services" tab, click on Manage.
Click "Downgrade"
Then confirm it by clicking on the "Proceed" button.
If you downgrade, your account on the Amazon.com.mx marketplace will be deactivated.
Your account will be put into staging at the end of your current billing cycle for 120 days, during which you won't be allowed to sell anything or have any active listings.
During this period, you will have the opportunity to complete any outstanding transactions before the account is automatically closed.
Is It Worth Selling on Amazon MX?
Mexico has become a tremendously lucrative market for the retail giant during the past years. Because it is close to the US, they enjoy significant market size, trade agreements, and growing customer loyalty.
While selling on Amazon MX may demand some work and dedication, you can be sure that your gains will be worth your effort.
Conclusion
Amazon MX is the Amazon shopping platform for Mexican customers. With Amazon MX, shoppers and sellers in Mexico can make transactions and ship products directly to a Mexican address. Selling on Amazon MX may require time and effort, but you can be sure your efforts will pay off.