With an expansive presence across the globe, Amazon is one of the world's leading retailers. The company operates a giant distribution network that caters to many international audiences.
If you have seen Amazon.de, you may wonder what it means. So, what is Amazon.de? Here's all you need to know.
What Is Amazon.de?
Amazon.de is the German website of Amazon.com and an international affiliate of Amazon.com. "De" is the shortened form of Deutschland, and shopping on Amazon.de as a German resident or in a German-speaking country is very convenient. Amazon.de may offer some items in Germany that are not on Amazon.com.
Amazon Germany offers shopping services for German-language speakers in Germany, Belgium, Switzerland, and Austria. The service makes it convenient for Amazon customers whose first language is not English to search for products and purchase items on Amazon.
Keep reading to discover more about Amazon.de shipping services, how to change from Amazon.de to English, and other relevant information.
Is Amazon.de a Real Site?
Amazon.de is the official site of Amazon Germany. The German subsidiary of Amazon.com delivers millions of products, ranging from household essentials to foodstuffs, electronics, and office supplies.
But what country is de on Amazon? The website consists of categories and a selection of products you can shop for and get delivered to your address in Germany, Belgium, Switzerland, and Austria.
You can purchase items from brand names and worldwide vendors and locally-made biscuits, cosmetics, and beauty products from German vendors. You can also shop for many electrical and electronic appliances on Amazon.de.
Although some products may not be available on Amazon.de, there remains a large selection of commodities and shipping options for German customers to purchase items from other countries.
The operation of Amazon Germany and other Amazon websites are the same, but there are differences in prices, shipping costs, availability of products, and other services.
Can I Use Amazon.de in English?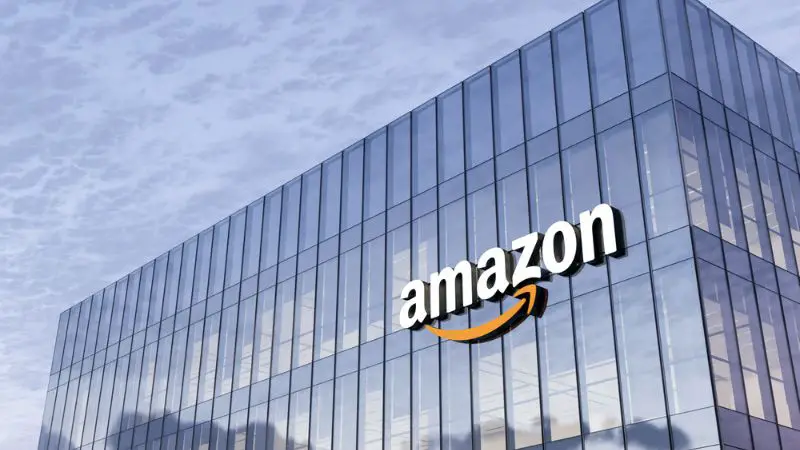 Amazon.de not only provides services in German, but the website is also beneficial to other European countries as it provides languages in Turkish, Dutch, Czech, Polish, and English.
You can change your language from German to any of the abovementioned languages. To change your default language from German to English,
Log in to your Amazon.de website and go to the menu tab.
Tap the "world" option and choose English among the list of languages outlined.
Pick the nation's flag to switch to another Amazon website.
You should keep in mind that whatever language you choose will become your preferred language on Amazon websites. You will also receive notifications from Amazon in the default language you select.
It's important to note that if you change your default language using a desktop or laptop, this change will not affect or reflect on your mobile website and app.
Why Is My Amazon Account In German?
Amazon, by default, assigns your website and app language based on the billing location of your account. So, if you register your Prime account in a German Amazon store, your account will use German as your preferred language, subject to the billing address.
If you encounter this, you can modify your preferred location by doing the following:
Log in to your Amazon account.
Head over to "Account and Lists"
Click "Your Content and Devices"
There, you can find "Preferences."
Tap "Country Settings." You will be able to see the default country of your account, and if it is German, change it to your preferred settings.
Does Amazon.de Deliver to Ireland?
Amazon Germany delivers items to Ireland. However, unlike the Amazon UK website, Amazon.de does not offer Ireland deliveries a free shipping option. Amazon Prime members in Ireland are also not excluded from shipping charges.
The actual shipping charges are usually determined at checkout depending on the type of item, the number of items, weight, and volume of all products in the cart.
Standard Delivery on Amazon.de to Ireland usually takes about 3-5 working days. There is an option for Express Delivery, which is a 2-day delivery and costs more than the standard delivery option.
Below are some of Amazon.de's shipping fees to Ireland:
For music, software, DVDs, and video games (excluding consoles), the delivery charge is €5.00 per delivery + €1.30 per kg (proportionally) with the Standard Delivery shipping option.
For all other items, the rate is €7.50 per delivery + €1.30 per kg (proportionally) with a standard delivery period of 3-5 working days.
For items qualifying for "2-Days-Delivery", the shipping charge is €8.00 per delivery + €2.00 per kg with the two-day shipping option.
In some cases, the items will not be shipped at these stated rates, depending on the item's properties, which may require larger delivery expenses. Other applicable sales taxes are included in delivery charges.
Does Amazon Germany Have Free Shipping?
When you make a minimum order of €29.00 on Amazon.de to Austria, Belgium, the Czech Republic, Denmark, Finland, Germany, Liechtenstein, Luxembourg, Netherlands, Poland, Sweden, and Switzerland, you can enjoy free delivery.
For book items or orders on Amazon.de, delivery to the above-listed countries is free of shipping costs without the requirement of a minimum spend.
Amazon Germany shows all the necessary shipping information and prices for every item. It enables you to track your shipped order from the Amazon fulfillment warehouse to delivery to your local or international address.
Does Amazon.de Have Prime?
Prime memberships are available to German customers. Amazon German customers can enjoy the benefits associated with Prime at a reasonable monthly fee.
Amazon Prime members receive free shipping benefits, especially for regular German Prime customers who can receive free Two-Day Express Delivery and Premium Delivery to Austria for qualifying items.
Prime members enjoy free and unlimited streaming on Amazon Music and Prime Video. These benefits include reading perks on the Kindle e-reader and fantastic shopping offers limited to Prime members.
Prime on Amazon.de works almost the same way it does on Amazon.com. However, for Amazon.de in some locales, some items can ship on the same day.
Also, the service currently costs about €69 ($68.77) annually but may increase to €89.90 ($89.60) yearly in September. Amazon Prime in the US currently costs $139 annually.
Conclusion
Shopping on Amazon.de as a German resident or in a German-speaking country is convenient. The website allows you to modify your preferred language from German to English, Turkish, Polish, or Czech. You can also enjoy free shipping to some countries when you place orders of up to €29.00.