Amazon's excellent and timely delivery is significant to the success of its brand in e-commerce. However, if you need to deliver a package to the countryside, you may wonder whether Amazon can deliver packages to remote areas. So, how far does their delivery service go, and does Amazon deliver to rural areas?
Does Amazon Deliver to Rural Areas?
Amazon delivers to remote and rural areas across the United States. Amazon uses the US Postal Service (USPS) for last-mile deliveries to ensure these orders and packages get there. Since USPS gets emails to every address in the US, Amazon can ensure that packages go that far.
If you need to deliver an item to the countryside, you may wonder if Amazon will deliver the package to your area. Keep reading to find out if Amazon will deliver anywhere, how far Amazon Prime deliveries can go, and what you can do when your package is not delivered.
Does Amazon Deliver Anywhere?
Amazon does not deliver everywhere. But while Amazon does not deliver to every location, it covers a considerable portion of domestic and international areas. Amazon operates in 13 countries worldwide, delivering services in over 100 countries.
Amazon's delivery service ensures that your packages arrive promptly and in good condition. This means that although deliveries might be difficult in certain areas, Amazon takes care to satisfy customers with their orders regardless.
Though Amazon does not operate in every country, its Amazon Global Shipping service spans the globe, transporting products and providing a wide choice of shipping options and services to over 200 markets and territories.
With Amazon Prime, Amazon can not only provide broader delivery services but also do so faster, safer, and smarter. The locations where Amazon will not ship to are often places with unique geographical needs and characteristics that make a delivery there almost impossible.
Amazon has over 60% of its warehouses in the US and can deliver to remote areas in the US through a partnership with USPS. Because USPS has a greater reach to rural areas, Amazon packages can reach their customers.
USPS has the mandate to deliver to all addresses in the US. If your local 911 service recognizes your address, USPS can deliver there. So, Amazon can deliver to all addresses in the US that the USPS can deliver mail to.
And if the USPS cannot reach the customer due to logistics, Amazon ensures that the package is left at the nearest post office. That way, customers who reside in such places can still receive their packages.
Does Prime Deliver in Rural Areas?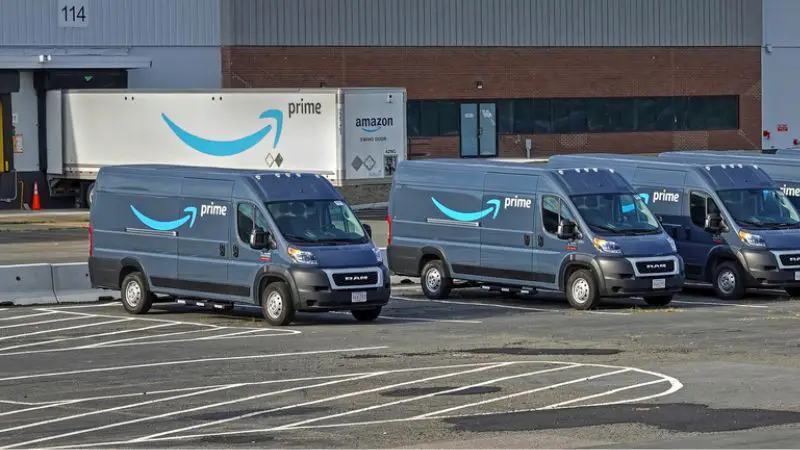 Amazon Prime members can get packages in rural areas if the USPS can deliver them there. Amazon also uses other delivery services like FedEx, DHL, and UPS. However, Prime members in rural areas may not be able to get the full benefits of their Prime membership.
For example, Addresses in Alaska, Puerto Rico, and Hawaii (non-contiguous US states) or rural areas within the contiguous US may not be able to take advantage of Amazon's one-day or two-day shipping offer.
Instead, they get this benefit as free standard shipping, which may take 5-7 business days. They may not also be able to enjoy Whole Foods delivery.
So, rural residents in the US and residents in parts of the non-contiguous US may not be able to enjoy the full benefits of their Amazon Prime delivery services even if they pay the same subscription fee as residents in other parts of the US.
But Amazon is now exploring new ways to get rural deliveries done better and quicker without using the US Postal Service. Under the new Wagon Wheel initiative, Amazon can deliver faster to areas across the state where they may not have been able to previously.
By opening small shipping locations in rural and supra-rural communities across North America, Amazon can improve delivery to rural areas.
How Do I Find Out if Amazon Will Deliver to My Address?
If you've been pausing on your order from Amazon because you're not sure if Amazon will deliver to your address, you can now find out whether they will deliver to your address or not by following these steps on Amazon.
Log in to your Amazon account on your browser or the Amazon app.
Find the Address Widget at the top of the displayed page.
Enter your address (Be sure to put the exact address you intend to receive your delivery).
Amazon will inform you on the product page if they can deliver your package to your indicated address.
Another way to discover whether Amazon will deliver to your address is to find out why Amazon may not deliver to any particular address and see if your location fits. Here are a few reasons why Amazon won't ship to an address.
The item you requested is a restricted product.
Your Amazon order was fulfilled by a third-party seller that does not offer international shipping.
Your Amazon order cannot be shipped to you because you ordered from a third-party seller that can't ship because of the nature of your package.
Import/Export and other manufacturing regulations restrict shipping to your area.
Certain carriers can't deliver to certain locations.
Your shipping dimensions don't comply with international standards.
Where Does Amazon Deliver?
Amazon delivers across the world, and this spans four geographical locations. Here are some of the countries that Amazon delivers to.
1. Africa and the Middle East
Algeria
Angola
Bahrain
Botswana
Cameroon
Egypt
Ghana
Israel
Jordan
Kenya
Kuwait
Kyrgyzstan
Mauritius
Mayotte
Morocco
Namibia
Nigeria
Oman
Pakistan
Palestinian Territories
Qatar
Reunion
Saudi Arabia
Senegal
South Africa
Tanzania
Tunisia
Uganda
United Arab Emirates
Zimbabwe
2. Across the Americas
Argentina
Cayman Islands
Guadeloupe
Paraguay
Aruba
Chile
Guatemala
Peru
Barbados
Colombia
Honduras
Saint Kitts and Nevis
Belize
Costa Rica
Jamaica
Saint Martin
Bermuda
Dominican Republic
Martinique
Trinidad and Tobago
Bolivia
Mexico
Brazil
El Salvador
Micronesia
Venezuela
Canada
French Guiana
Panama
3. Across Asia, Australia, and the Pacific
Australia
India
Marshall Islands
South Korea
Bangladesh
New Caledonia
Sri Lanka
Cambodia
Japan
New Zealand
Taiwan
China
Kazakhstan
Palau
Thailand
Fiji
Macao
Vietnam
Hong Kong
Malaysia
Singapore
4. Europe
Albania
Estonia
Lithuania
Serbia
Andorra
Finland
Luxembourg
Slovakia
Armenia
Malta
Slovenia
Austria
Germany
Monaco
Spain
Belarus
Gibraltar
Netherlands
Sweden
Belgium
Greece
Norway
Switzerland
Bosnia And Herzegovina
Hungary
Poland
Turkey
Bulgaria
Iceland
Portugal
Ukraine
Croatia
Ireland
Romania
United Kingdom
Cyprus
Italy
Russia
Vatican City
Czech Republic
Latvia
Saint Barthélemy
Denmark
Liechtenstein
San Marino
Where Does Amazon Not Deliver?
Though Amazon delivers across international routes, the following are locations where Amazon does not deliver too:
Cuba
Iran
North Korea
Sudan
Syria
Amazon understands that these places represent unique locations with specific needs that make it difficult or nearly impossible to do any deliveries.
Does Amazon Deliver to the Mountains?
Amazon delivers packages to difficult regions like rugged mountain terrain. Although they have not been able to adopt this for deliveries to every region of the world, there are a few places where Amazon has beaten the hurdles of mountain deliveries.
For example, Amazon has been able to make deliveries to the Himalayas mountain region in Leh, India, by partnering with a local adventure guide company to get deliveries across the rugged mountain town. They tagged this as their most extreme delivery.
In the U.S, Amazon uses delivery companies like FedEx and UPS to get such deliveries done. If it is difficult to get it across, you can have them deliver your package to your nearest post office, and you can go retrieve it later.
How Does Amazon Deliver to Very Remote Locations?
Amazon makes remote deliveries in the United States using FedEx, USPS, and other shipping services.
Packages are typically delivered to the nearest major transportation hub using these services. The packages are then given to the US Postal Service for last-mile delivery in remote areas.
What Should I Do if Amazon Doesn't Deliver to My Address?
If you see the message "Sorry, this item cannot be shipped to your selected address" at Amazon checkout, here's what you can do:
Use a different address.
Choose a local post office or an Amazon Hub for delivery.
To enter a new delivery address, you should:
Go to your Amazon account.
Select Settings
Add the new address in the Address Book section.
Conclusion
Amazon delivers to rural and remote areas throughout the United States using USPS for last-mile deliveries so the packages arrive. Prime members in rural areas may not be able to enjoy Prime shipping benefits like two-day deliveries, but they qualify for free standard shipping, which may take 3-7 business days.