Amazon is now a household name all around the world. The conglomerate can now deliver its products to over 100 countries, and some of the delivery times are much shorter than you'd imagine!
So let's find out: Is Amazon delivery available in Indonesia?
Does Amazon Ship to Indonesia?
Amazon does ship to Indonesia. While not all of its products are eligible to be shipped to Indonesia, those that are can be sent for a small delivery fee starting from only $5.99 and typically arrive at the Indonesian address in about 14 days.
If you want to learn how to ship your product from Amazon to Indonesia, as well as how long it will take and how much it will cost, keep reading! This article has absolutely everything you need to know!
How to Buy From Amazon in Indonesia
Whether you live in Indonesia, are just there on an extended vacation, or even if you live in the USA or anywhere else in the world and want to order Amazon products to be delivered to an Indonesia address, you'll certainly want to know how to order from Amazon to Indonesia.
Luckily, the process is as simple as it gets! In order to buy from Amazon in Indonesia, just follow these easy instructions:
Open Amazon.com and sign in with your Amazon account information.
Click on the Accounts & Lists menu on the top right corner of the page.
Select Your Accounts.
Under the Ordering & Shopping Preferences menu, click Your Addresses.
Select Add New Address.
Enter your Indonesian address.
Click Set As Default.
Now, as you scroll Amazon's products, you will only be shown items that are available to be delivered to Indonesia.
How Long Does Amazon Take to Ship to Indonesia?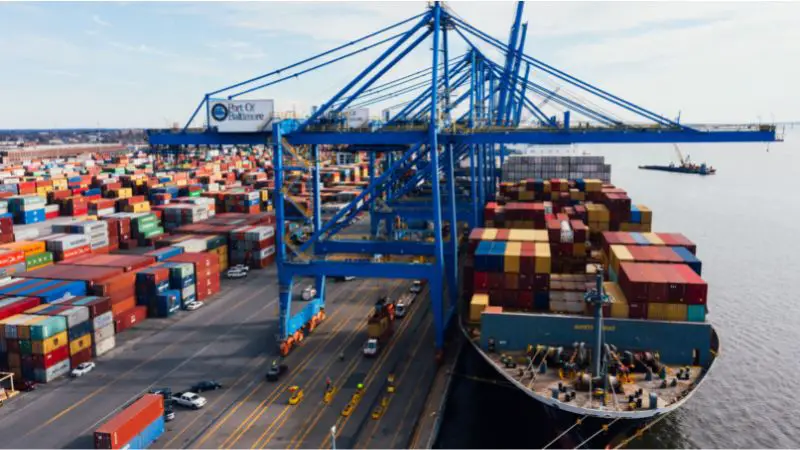 Now that you have selected the item you want to send to Indonesia, you're probably wondering how long it will take to arrive!
Amazon states that standard shipping to Indonesia can take 20 or more days to arrive, and with priority shipping, it can take as little as 8 days.
However, most users have experienced that it typically takes 14 days for products to be shipped from Amazon to Indonesia.
Even if you have an Amazon Prime membership, you will not be able to take advantage of two-day or free shipping if you are having your products delivered to Indonesia.
Before you confirm your order, Amazon will clearly state the expected delivery date, so if it is going to take longer than you wanted it to, you can skip the item and shop for another one with a quicker delivery time.
It's important to note that when Amazon ships to Indonesia, the delivery date is not quite as set in stone as it is when the company delivers to the USA, so you should give a few extra days for the item to arrive before reaching out to Amazon to report a late delivery time.
How Much Does It Cost to Ship to Indonesia on Amazon?
Almost all items being shipped to Indonesia by Amazon are arriving from an international warehouse, so there will always be a shipping cost added to your product, even if you have Amazon Prime.
Amazon claims that the standard shipping price to send items to Indonesia will be at least $5.99, expedited shipping can start at $10.99, and priority can be shipped from $13.99.
While paying a higher shipping price can lead to getting your package faster, it's important to note that Amazon will let you know how long it should take to get there and exactly how much it will cost before you place your order it case you feel like the shipping cost is too high and the order doesn't feel worth it.
Does Amazon Deliver to Bali?
Bali is one of the most beautiful islands in Indonesia. Although most people mistakenly think that Bali is its own country, it's not; it is a province of Indonesia.
Therefore, all the same rules of sending Amazon items to Indonesia are the same for delivering to Bali. However, it may be slightly more expensive and take a little longer as Bali is a fairly small island off the mainland of Indonesia.
Do They Have Amazon in Indonesia?
They absolutely do have Amazon in Indonesia! Although the Amazon Indonesia website is not specific to the country as it is in some others, you can open Amazon.com on your web browser in Indonesia, enter your Indonesian address, and start shopping!
Whether you set up your Amazon account in Indonesia or any other country where Amazon is available, you can use the same personal information to sign in to Amazon.com and start shopping for items eligible to be sent to Indonesia.
Is Amazon Popular in Indonesia?
While there are many popular e-commerce sites in Indonesia, Amazon is still one of the most well-favored due to its millions of available products, reliable delivery times, and easy-to-use return policy.
Amazon even has an Amazon Web Services office in Jakarta, which means that the company employs several Indonesians, making it even more beloved throughout the country.
Is Amazon Prime Available in Indonesia?
If you have an Amazon Prime account, you can use it when in Indonesia; however, the benefits are slightly different than when you use the membership in the USA.
While Amazon Prime is available in Indonesia, you will not be able to use the two-day free delivery benefit as all Amazon products sent to Indonesia will arrive from an international warehouse and will take at least 8 days to arrive and will never be free.
But the good news is that if you want to use the free service Amazon Prime Video included within your Amazon Prime subscription while in Indonesia, you can!
The available shows and movies will be slightly different from those available when you sign in on US soil, but they will be there for your enjoyment!
Import Fees Amazon US to Indonesia
No matter what you order from Amazon to Indonesia, there will most likely be an import fee. Sometimes, for products less than $100, you don't have to pay an import fee, but you should assume there will be some kind of extra charge.
When you select your Amazon items to be sent to Indonesia, Amazon will let you know the expected imported tax and charge you as a deposit. If when the item goes through customs and it turns out the import fees are less than Amazon expected, you will be immediately refunded the difference.
Amazon Indonesia Return Policy
The great thing about ordering from Amazon to Indonesia is that the site offers the same refund and return policy as it does when you order to the USA or anywhere else.
You can return any item within 30 days of the original shipment date whether it was damaged in transport, different from the online description, or you simply do not want the product anymore.
To initiate the refund, simply sign on to your Amazon account and navigate to the Your Orders menu to choose the item you wish to return. Amazon will send you a shipping label to print and attach to the box; it's likely that Amazon will pay for the shipping label, but there is a chance you will have to foot the bill.
Once you have sent the item back and it arrives at the Amazon warehouse, an Amazon employee will test the product to ensure it's in working order, or if you claimed it was damaged, check for the damages. Then they will send the refund back to your preferred payment method.
Conclusion
Amazon will ship any eligible product, and there are many, to an address in Indonesia, whether you ordered it from Indonesia or from the USA. It will typically cost anywhere between $5.99 and $20 to ship an item internationally to Indonesia, plus the estimated import fees.
Welcome to CompanyScouts! I am Jake, the founder of CompanyScouts. I hold an Msc in Economics and Business Administration. With a deep interest in the consumer segment, I strive to help people get to know their favorite companies even better.