Amazon offers a return policy that allows customers to return items purchased from Amazon within 30 days of delivery.
So, if you purchased an item from Amazon and cannot return it, you might wonder why you're facing Amazon return problems.
Why is Amazon Return Not Available?
If Amazon return is unavailable, it could be that the Amazon server is down, or the item isn't eligible for return. You may also face Amazon return problems if the item has been with you for more than 30 days or if you've requested too many returns in a short time.
One of the most common signs that Amazon returns problems is the confirm return button not working. But are there any possible ways to fix the Amazon returns problem in no time? Keep reading to see seven quick fixes if Amazon won't let you return an item.
1. Confirm that the item is eligible for returns
Sometimes, you may see the message, "this item isn't eligible for a return," when you want to return an item. If you see this message, it means that the item you wish to return is not eligible for return.
There are some items that can't be returned on Amazon. If Amazon tells you that an item can't be returned, it may mean that you can return the item to Amazon and can only return it to a third-party seller.
So, although Amazon offers a return of purchased items, you cannot return certain items you buy on Amazon. Some of the items that are ineligible for return include:
Groceries
Kindles that have exceeded 30 days after delivery
Products with downloadable software
Laptops that have exceeded 30 days after delivery
Game cards with pre-paid
Accessed online subscriptions
Products with missing serial numbers or UPC
Gift cards
Desktops that have exceeded 30 days after delivery, etc.
Products that use flammable liquids or gasses
Tickets
Phones on prepaid
Certain pieces of jewelry
Pet food
Live plants
Automotive items etc.
So if the item you want to return is among the items ineligible for returns, your confirm button will not work on the returns page.
Usually, Amazon will let you know if an item is returnable at the checkout page before you place your order. If you cannot return the item, the return policy will state, "This item is non-returnable."
If you didn't take note of this before checkout, you could still know if the item you purchased on Amazon is returnable. When you log in to your Amazon account, go to "Your Orders" and select "Return or Replace Item."
If you can return the item, you will see a message. But if you can't return the item, you won't see any message.
2. Contact third-party sellers if you ordered the item from them
If you purchase an item from a third-party seller, you cannot return the item to Amazon because Amazon does not accept returns for third-party sellers.
Since third-party sellers have different policies on returns, you will have to contact the seller you bought the product from for more inquiries on how to return products to them (if they accept returns).
So, Amazon won't let you return the item unless the item was fulfilled by Amazon and is not on the list of items that can't be returned.
3. Reboot your device
Sometimes, Amazon returns will not work if your device has memory lag. So, if the Amazon returns page keeps showing you an error, you should reboot your device to see if that resolves the issue.
When you restart your device, it helps to clear up some glitches that affect the applications on your device, including the Amazon app or your browser app. After you restart your device, log on to the Amazon App, refresh the site again, and try to return the item.
4. Wait for Amazon to rectify the server issue
If the item you want to return does not fall into the category of ineligible products for return, has not spent more than 30 days with you, and is returnable under the seller's policy, but you still find it impossible to process your return, the Amazon server might be the problem.
Sometimes, the Amazon website might not load properly due to API problems. So, if you cannot access the Amazon returns page, you may need to wait for Amazon to resolve the temporary network glitch. But how can you be sure the problem is from Amazon and applies to most other shoppers, not just you?
You can always use Down Detector to confirm if the entire Amazon website or any sections are working correctly. This can help you know whether the returns page is working fine or not. If that page works fine, then the website is not the problem.
5. Limit your returns
If you return too many items in a short period, Amazon will send you a warning email and, in severe cases, ban you from shopping on their site. But how many returns does Amazon allow?
If you've made 5–10 returns in a single month, Amazon may ban your account, especially if the number of items you return surpasses what you keep.
So, if you notice that Amazon refuses to let you return, check your return rate on your page and reduce it if it has become excessive to avoid penalties or a ban from Amazon.
6. If you're an international customer
Amazon operates in thirteen countries: the United States, Spain, Canada, Ireland, Mexico, China, the United Kingdom, France, Italy, Australia, Germany, India, and Japan. Amazon also has a strong presence in some countries and delivers to over 100 countries worldwide.
If you are not in any of these countries and want to return a product you bought directly from Amazon through the Amazon return page, Amazon won't let you return the item.
Amazon Return Policy does not accept returns from international customers through the Amazon return platform because the cost of returning the item may be more than the cost. It is also due to the lack of convenient return methods.
Since you cannot return your purchases, you may ask for a refund from Amazon for items that aren't satisfactory.
7. Clear your cache
You can clear the cache on your device and try the site again if the Amazon confirm return button is not working occasionally or fails to load or function as it should.
You can clear your cache by following the simple steps listed below. However, the procedure for doing so will vary depending on your device or browser. If you're using a Windows browser like Firefox or Chrome, here's how to clear your cache:
Step 1: Go to your "History."
Step 2: Select the "Clear Recent History" option.
Step 3: Choose the timeframe you want to clear.
Step 4: Select "Cached images and Files."
Select "OK" or "Clear Now."
Now you can refresh your browser to reload the Amazon returns page to see if the problems have been resolved.
What Should I Do if an Item Is Damaged but Not Eligible for Return?
If you purchase an item on Amazon and notice it is damaged but falls into the category of ineligible products for return under the Amazon Return Policy, here's what you should do:
Sign in to your Amazon account
Select Your Orders to request a replacement or refund
If you cannot process a return, you should contact Amazon's customer service to file your complaint. You can call them at 1-888-280-4331 or send them an email at cs-reply@amazon.com. However, it's better to call them for faster responses.
Will Amazon Reject My Return?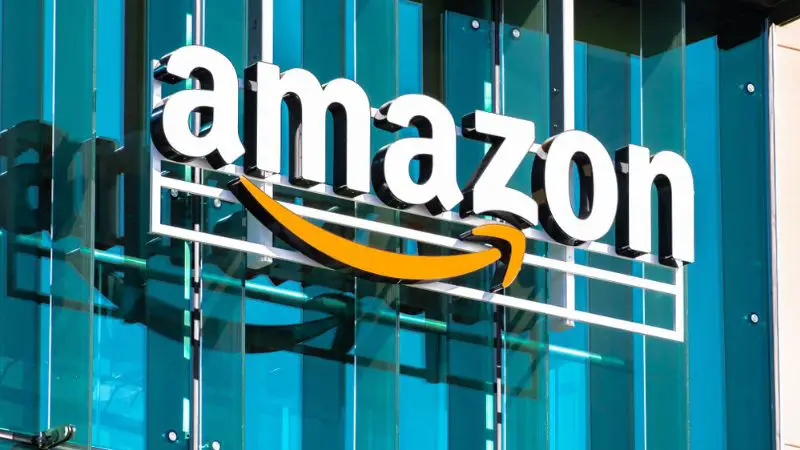 Amazon can reject your returns for several reasons. Amazon Policy requires that any eligible product to be returned must be in its original state. So, Amazon can reject any item not in its original state.
If you have tampered with the item you intend to return, Amazon may reject the return of the item even if it is eligible. Amazon will reject items that you have resized, unsealed, or damaged. And in cases where Amazon accepts these products, you may have to pay a restocking fee and get only a partial refund.
Amazon will also not accept the return of items you did not buy directly from Amazon. If the product intended to be returned were sold and fulfilled by a third-party seller, Amazon would reject such returns. In this case, you'll have to contact the third-party seller to return the item.
If you are an international Amazon customer and intend to return an item you bought directly from Amazon, Amazon may reject your return, even though the item is eligible for a return. This is because Amazon's Return Policy does not apply to international customers.
Conclusion
Amazon servers might occasionally experience technical problems, making the Amazon returns page unavailable. In addition, Amazon may not let you return some items that are ineligible for return under their policy. Your device, browser, and how many returns you have processed may affect if Amazon accepts your returns.