Customers can demand refunds when there's a price change, damages to purchased items, or when they change their mind about an order. But how does Amazon handle refunds?
While Amazon offers full refunds, it sometimes provides partial refunds for various reasons. Here's what you should know about Amazon's partial refund.
Can You Get a Partial Refund on Amazon?
You can get partial refunds on Amazon for a product or service. Amazon refunds can be partial if they remove the restocking cost from the total refund. For example, only a partial refund is guaranteed for particular items that customers returned. Sellers can give partial goodwill refunds when a delivery is delayed.
But what causes a customer to receive a partial refund? And how do you qualify for a partial refund? Keep reading to find out about Amazon partial refunds.
How Much Is a Partial Refund on Amazon?
A partial refund on Amazon is when Amazon only refunds a portion of the original sales price.
Several factors determine the value of your partial refund. For example, the return period (how soon you return an item), the condition of the item, and the type of item can affect how much refund you get.
One of the major reasons for partial refunds on Amazon is that the seller must keep a portion of the sale as the restocking fee. This is because Amazon must reprocess the orders to get them ready for resale on the website.
So how much of your payment can you expect Amazon to give as a partial refund?
Orders returned in their original condition after the 30-day return period: 80% of the purchase price.
50% of the purchase price applies to open-box CDs, DVDs, VHS cassettes, cassette tapes, and vinyl records.
Products that are used and not in their original state or that have damage or missing parts that are not the result of an error by the seller or Amazon.com get a 50% refund of the sales price maximum
0% of the item price applies to open-box software or video games that are not the fault of Amazon.com or the vendor.
Does Amazon Give Partial Funds if the Price Changes?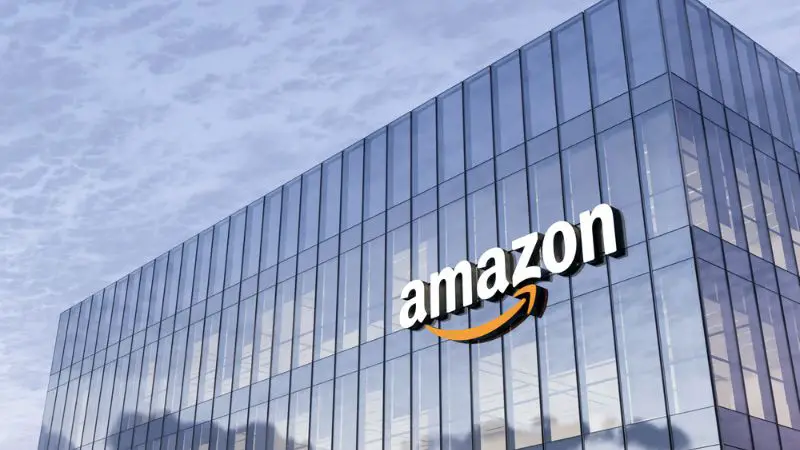 Amazon gives partial refunds if the price changes. Customers often complain and request refunds when they notice a price drop after they have purchased a product from the website.
Initially, if you noticed a price drop within 30 days of purchase, you qualify for a partial refund due to that price change. However, because of the frequent problem, Amazon has reduced its 30-day price change policy to 7 days.
So, you can only request a refund if the price changes within a week of your purchase date.
Does Amazon Offer a Partial Refund on Damaged Items?
Amazon offers partial refunds on damaged Items that the guarantee covers. You can request a full refund or a replacement if you receive an order damaged during shipping or while in Amazon's or the seller's control/possession.
You're eligible for a partial refund if the damage happens to the item in your possession. Third-party sellers' refund policies may differ, and some may not offer any reimbursement for items you damaged. Amazon offers no refund for open-box software or video games that you damaged.
Can You Get a Partial Refund on Amazon for a Late Delivery?
Amazon offers a partial refund on late deliveries. However, it is rare for Amazon to deliver an order late. Occasionally, Amazon and third-party sellers will make an exception when a package cannot be delivered because of a problem such as a late order or a damaged item.
When this happens, they may decide to give the consumer a partial goodwill refund to make up for the time or money they lost. In contrast to other refund types, Amazon can provide partial reimbursement for late delivery without the consumer having to send the product back to Amazon or the vendor.
What Items Are Eligible for Partial Refunds?
By Amazon's standards, a returned item must be in new condition with the original packing to get a full refund. This makes it simple for Amazon to resell the goods on its website.
However, if an Item appears used or damaged, Amazon may issue only a partial refund. This is because Amazon will have to process the goods before reselling them, which will require extra resources.
Generally, items or conditions that warrant partial refunds on Amazon include:
Orders canceled beyond the 30 days.
Opened from their plastic wrap, CDs, DVDs, VHS cassettes, cassette tapes, or vinyl records.
Products that are damaged, missing parts, not in their original condition, or clearly show signs of use.
Used video games or software for purposes other than those related to Amazon.com errors.
How to Get a Partial Refund on Amazon
Amazon often requires customers to return the items before they can process a refund of any sort. However, in some cases, you might get a refund without a return. But this is entirely up to Amazon's judgment.
For example, Amazon may give you a refund without a return if the cost of returning the item is more than the cost. Also, Amazon can give you partial refunds for late deliveries.
To get a refund, you have to apply for one. You can get a partial refund on Amazon by following these steps:
Log in to your Amazon account.
Click on the "Your Orders" area under "Accounts & Lists" in the top right corner.
Select an option that best describes the issue with the product.
Describe the problem and the reason you want a refund and submit.
How Long Does Amazon Take to Process a Partial Refund?
It takes three to five business days for Amazon to process a partial refund once your refund request has been completed.
Keep in mind that the refund period may take longer depending on the initial payment method. Gift card refunds might take about 3 hours to reflect, while debit cards, checking accounts, etc., may take ten days or more. Depending on the issuer, prepaid credit cards can take up to 30 days.
Amazon won't start processing the refund until they have received the returned item (in cases where you must return it). The refund process is faster if you don't have to ship items back.
Why Is My Amazon Refund Less Than What I Paid?
Sometimes Amazon refunds may be less than what you paid, making it a partial refund. If Amazon is responsible for any damage to an item, you will receive a complete refund.
However, if you cause damage to an item, you will often receive a partial refund of less than 50% of what you spent. You also only get partial refunds for Items used or with missing pieces.
How to Issue a Partial Refund as an Amazon Seller
As an Amazon Seller, here is how you issue a partial refund.
Locate the order that needs refunding on the Manage returns page in Seller Central by clicking Manage returns under Orders.
Locate your order, then select Issue refund.
Enter the desired refund amount in the Additional refunds/charges section of the Refund order page.
Submit
Conclusion
Amazon can give customers partial refunds if they have to deduct the restocking fee from the price you paid for an item. Some items also only qualify for a partial refund. Additionally, Amazon may offer a customer a partial goodwill refund for their lost time if a delivery is delayed.
Welcome to CompanyScouts! I am Jake, the founder of CompanyScouts. I hold an Msc in Economics and Business Administration. With a deep interest in the consumer segment, I strive to help people get to know their favorite companies even better.