Customer satisfaction is of utmost priority to Amazon. This is why Amazon allows customers to return packages they are not satisfied with.
The Amazon Returns policy allows you to return products that you are not satisfied with, within a specified period. But how many returns does Amazon Allow?
How Many Returns Does Amazon Allow?
You might expect to receive a warning mail or even a ban from Amazon if your return total exceeds 5–10 returns per month. While Amazon does not limit the number of returns you can make, it pays attention to customers who do so frequently.
If you're a shopper who regularly makes returns on ordered items, you should check Amazon's returns policy. You might want to slow down on your returns if it gets too frequent to avoid being banned from the site.
Read more to find out about Amazon's return policy and how to avoid a ban.
Does Amazon Have an Official Return Limit?
Amazon does not have an official return limit. However, there are some general guidelines on how many returns you can make to get a refund.
The first thing to note is that Amazon has a 30-day return policy. This means that you can return items within 30 days of receiving them, with no questions asked.
Though there is no official statement on the number of returns you can make, judging from previous situations, exceeding 10 returns may lead to Amazon blocking your account.
If you make occasional returns, your returns might be processed without many issues but for a frequent returner, Amazon staff may need to take a closer look at your account activities.
If the value of the returned goods is greater than the value of the goods you kept, Amazon may send a reminder of the return policy. And if your request for returns is too frequent, Amazon may issue a refund and not a replacement.
What Happens if You Have Too Many Returns on Amazon?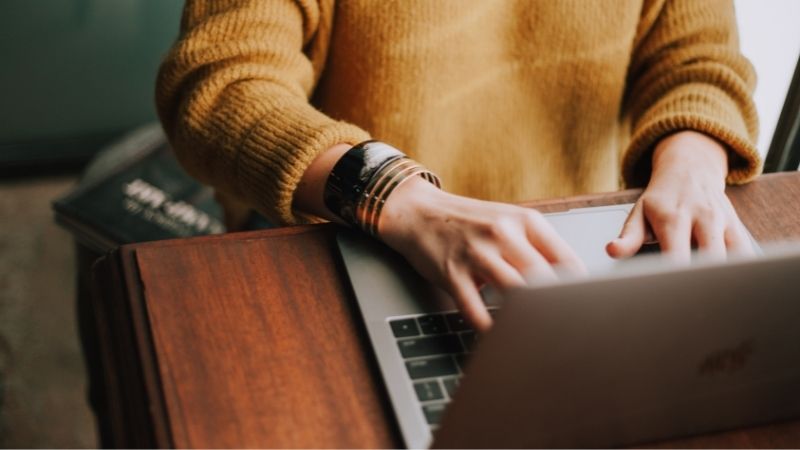 If you constantly make or request returns on your purchase, Amazon may send you a warning mail restating their policy to avoid abuse. And in some cases, your account could be banned.
Amazon may close your account if you've returned over 10 percent of your orders when there were little or no problems with the products. This is to prevent abuse of Amazon's return policy by customers.
If you already have a few returns on Amazon, take conscious efforts to avoid purchasing items you probably would have to return.
It is best to only return items to Amazon when there is a genuine problem if you intend to continue shopping on Amazon for a long time and don't want to disrupt your subscriptions or shopping.
If you unavoidably have to make frequent returns, you're advised to contact Amazon's customer care service to prevent the possible ban of your account. And if you have made several returns in a short period, it is important to have photo evidence that supports your claim and an explanation for each one.
Amazon Return Ban
To prevent abuse of the Returns policy, there's a restriction on the number of returns you can make.
If you're noted for regularly returning items without valid reasons, you will receive a mail from Amazon notifying you of the consequences of this action. Subsequently, you may have your account banned.
Amazon return bans do not affect occasional returns. Your account would only be banned after you constantly make returns of up to 10 percent of items on the Amazon website.
According to an Amazon user, he got banned because he consistently returned the wrong item. Another customer claimed that he unknowingly kept returning orders without checking his return rate, which had gotten to 17 percent. This led to the ban of his account.
Not all bans on Amazon are complete. For example, while you may not be banned from making purchases, Amazon may ban you from making returns.
Can I Return Multiple Items to Amazon?
You can return items to Amazon if you discover that you received the wrong order or if the product is defective or in bad condition. As long as you don't go overboard with the returns, you'll be fine and won't have to worry about a ban on your account.
However, regularly check your order history and return rate to know whether or not your return rate is high. If you discover that your return rate is getting high (close to 10%), avoid buying items you don't need so you won't have to return them.
But how does Amazon determine whether or not you've reached the return limit? Amazon may look at the following factors:
The value of your order
Your total sales during the previous 30 days (this is separate from your order value, so if you made $400 in sales over the last 30 days but only spent $30 on orders, then you can't get much more than $30 worth of returns)
How Many Free Returns Does Amazon Allow?
There is no limit to how many times you can make returns for free.
Amazon allows you to return your items for a full refund or an exchange within thirty days of delivery. You can also return your item if the packaging is opened or damaged within 30 days of receipt.
But note that If you're returning an item using the return label provided in the Returns Center and the reason for return isn't a fault of Amazon, the cost of return shipping will be deducted from your refund.
Does Amazon Give a Warning Before You Pass the Return Limit?
Amazon does not give an explicit warning before you pass the return limit. However, there are some things you can do to avoid exceeding this limit.
First, make sure that all products that you want to return are in good condition and have all original packaging; otherwise, you will be charged for any damaged or missing parts.
In addition, if you want to return an item that is broken or damaged, then it is best for you to return it as soon as possible so that it doesn't get damaged further.
You can only see the number of returns you have left when you log into your account or when you check the "Returns" section of your Amazon account.
Therefore, it's best to reduce your returns for the time being if you do get a reminder from Amazon about the return policy.
Can Amazon Reject a Return?
Amazon allows you to return any of your products within 30 days of receipt. However, there are certain limitations that you need to be aware of.
First, if you receive a product that is damaged or defective, you can't return it. All returns have to be made within 30 days of receipt unless otherwise stated on the product description page. The item must also be in its original condition, including any packaging and labels.
Second, if you change your mind about the product after receiving it, then you can return it for a full refund (minus shipping charges). You'll need to contact customer service within 30 days of receiving your order and explain what happened so they can decide whether or not they will issue a refund.
Third, if the item has been used or worn, then it won't qualify as being "unused" and, therefore won't qualify for a full refund even if there are no signs of damage or abuse on the packaging itself (or other parts).
Fourth, If products to be returned are under the items that can't be returned category.
Conclusion
Amazon has a great 30-days return policy for its customers but if it notices that the policy is being abused, you will receive an email reminding you of its policies and warning you against excessive returns. This could result in a ban if it exceeds 5-10 returns.