Due to the numerous orders that Amazon receives daily, one of the skills that Amazon requires employees to have is speed. Employees at the warehouse have different responsibilities and a specific pack flow rate they must meet.
But what is pack flow at Amazon? Here's all you need to know.
What Is Pack Flow at Amazon?
At Amazon, pack flow is the rate at which warehouse employees accurately package products into boxes. Packers at Amazon must maintain a pack flow of approximately 65 scans per hour. Depending on the warehouse, the packer's starting pay ranges from $15 to $18 per hour for Amazon's entry-level warehouse position.
The responsibilities of a packer at Amazon Warehouse go beyond packing items into boxes. Just like any other position, a packer's role has pros and cons. Keep reading to see all you need to know about the skills required of a packer at Amazon, tips to increase your pack flow, and how to succeed as a packer at Amazon.
Tips to Increase Your Pack Flow at Amazon
Because customers expect to receive their purchases as soon as possible, Amazon expects employees who pick and pack orders to act efficiently.
As a parker at Amazon, you can increase your packing flow and speed up the packing process. Here are some tips on how to increase your number of hourly scans at Amazon:
Since the rates are calculated by how many items you can scan in one hour (and not how many boxes you pack), you should focus on scanning more items.
Since best-selling items move faster than other items, you should position best-selling items next to the packing stations.
Place items that are frequently stacked together next to one another.
Sort the remaining items in your inventory from best-selling to least-selling.
Amazon Outbound Pack Flow Job Description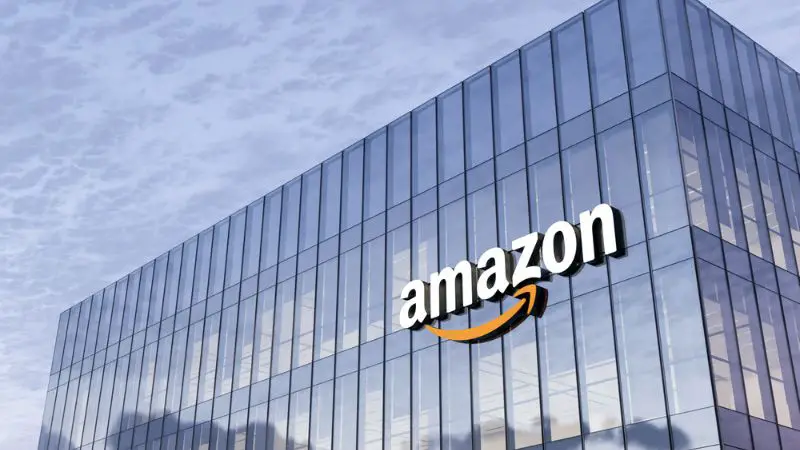 The Amazon outbound pack flow job description includes packing and shipping client purchases. The Amazon outbound pack flow job positions are located at Amazon Fulfillment Centers.
The outbound pack flow employee is in charge of shipping and packaging customer purchases. This could entail:
Selecting products from racks or bins,
Ensuring that damaged items aren't packaged,
Putting orders in boxes and;
Labeling those boxes for shipping.
To guarantee that orders are fulfilled on time, the outbound pack flow associate needs to be able to work fast and accurately.
Over two thousand products are kept in Amazon warehouses in preparation for packaging and shipping to customers. To help organize and monitor the products more effectively, each item is given a unique identification number once it enters the warehouses.
Customer orders must be packaged and shipped by Amazon packers. Pickers are another name for packers. They operate in a quick-paced environment and frequently move swiftly to load products onto trucks and put them into boxes. Their task requires precision and can be physically demanding.
When a buyer places an order for an item, the item is put onto a conveyor belt at the warehouse that travels to the Amazon Packers in a circular motion. To make it easier to get things out to the clients, Amazon packers must locate the right item and package it appropriately into the right boxes.
Outbound Pack Flow vs. Outbound Pack Single
The activities of packers at Amazon depend on whether they are outbound pack flow associates (AFE) or outbound pack single workers. In general, the AFE pack moves faster than the outbound pack single.
Associates in the (AFE) outbound pack flow work at their designated workstations. They choose several goods from various bins combined into a single order. Each station has a screen that shows employees what items to choose, scan, and pack.
In outbound pack singles, team members pack one item per box. These items arrive in totes from a conveyor belt for packers in AR (Amazon Robotics) sortable facilities, whereas, in conventional non-sort facilities, order pickers bring them in cages.
Skills Required at Amazon Outbound Pack Flow
Packers at Amazon outbound pack flow must have certain skills. These are some of the things you may want to list on your resumé when applying for a job as a packer at Amazon:
Organization skills and proactiveness
Ability to work as a team
Physical strength and endurance
Capacity to perform simple maintenance procedures
Outstanding manual skills
Previous warehouse experience
Focus on details
Ability to use packing machinery
For counting and organizing the packages, basic math skills are required.
The ability to speak more than one language is an advantage.
Ability to meet deadlines within a specific time frame.
How Much Do You Make as a Packer at Amazon?
Amazon Packers can anticipate making between $26,000 and $28,000 per year. If divided into twelve months, $26,000 would equal $2,167 per month.
The entry-level packer position at Amazon pays an hourly starting wage of $15 to $18. Naturally, the hourly rate varies depending on the Amazon warehouse location. Amazon also has very attractive benefit opportunities for employees, like insurance coverage, paid personal time off, sign-on bonuses, and lots more.
How many hours you work per week significantly impacts your salary as an Amazon packer. As expected, a full-time worker will earn more than a part-time worker. Employees can take paid Voluntary Extra Time (VET) to make more money but cannot work more than 60 hours a week.
Additionally, Amazon provides every employee the chance to advance within the organization, allowing packers to earn more if they get a leadership position eventually. Packers with a lot of experience can see their annual pay increase to about $32,000 over time.
Is Being a Packer in Outbound Pack Flow a Good Job at Amazon?
Working as a packer in outbound pack flow at Amazon is a good job. The job doesn't require you to do too many things at once. And you may be able to land a job as a packer once you're above 18 years old, even without a GED or high school diploma.
You'll be packing items in boxes throughout your shift, so once you get used to your routine, you will find the job easy, and time will pass much quicker than you think.
However, one of the cons of working as a packer in outbound pack flow is that you could be easily transferred to other departments needing workers at any time. Whether or not you like it in the new department will depend on what the task is there.
How to Apply for a Position as Amazon Packer
An Amazon packer position is one of the primary entry-level positions in Amazon facilities. So, it's relatively easy as all you have to do is ensure Items are packed into boxes before sending them out to customers.
You can become a packer at an Amazon warehouse by applying for the packer position on Amazon's job board site. To get this, you should search for "packer" in the search bar.
You should fill in the requirements and provide whatever information or document they need. However, you may not necessarily get the position you are applying for; if there's an area in the warehouse that needs more employees, you might be posted there.
You'll be informed about what section of the warehouse you'll be working at during the orientation process.
How to Succeed as an Amazon Packer
You should keep some things in mind as a packer to ensure your safety and efficiency. Here are a few tips for current and potential packers at Amazon.
Wear gloves and avoid sleeveless shirts while working, as this will prevent and protect you from cuts on your arms and hands caused by sharp-edged papers.
Turn all boxes upside down to save time because you'll have to tape the bottom part of every box.
If your manager permits, bring headphones along with you as this makes it easy to pass the time.
Avoid open-ended shoes as they cannot give you maximum protection.
Wear firm and comfortable shoes because the job requires you to stand for hours. (Amazon employees are given $110 to buy shoes from Zappos)
Pros and Cons of Being a Packer at Amazon
Alongside the numerous benefits that come with being a packer at an Amazon warehouse, there are also downsides to the job. Below are the pros and cons of being a packer at Amazon.
Pros
This job would be ideal for introverts as there are few interactions with coworkers.
Packers at Amazon have the option of being either full-time or part-time workers.
The pay is okay as packers earn between $15 and $18 per hour, above the minimum hourly wage.
Packers have access to employee benefits like Health, Vision, Dental insurance, and many more.
Expectations for productivity rates in the warehouse are lower than those in other positions.
Cons
The Task is static and could get repetitive over time.
You might have to pack large items, which could be very strenuous
You'd have to stand for a long period at a stretch
Failure to measure up to the standard Pack flow could lead to query and, in severe cases, dismissal.
Conclusion
Pack flow refers to the rate at which Amazon employees scan and package items. Employees are expected to scan about 65 boxes per hour. You need good physical strength, endurance, and teamwork skills to be a successful Amazon packer. Depending on the warehouse, the packers make between $15 and $18 an hour.