If you're considering working at Amazon, you need to know if Amazon offers any benefits for overtime or extra-time work shifts. Knowing what Amazon's VET (Voluntary Extra Time) policy is can help you understand what to expect.
This VET guide can help you know what to expect at Amazon.
What Does Amazon VET Mean?
The Voluntary Extra Time (VET) policy at Amazon lets workers put in extra hours on top of their regular shifts. Employees who work extra hours outside their standard shift will get the same pay as regular shifts. Amazon storehouses with strict fulfillment quotas use VET to meet demands.
Amazon's VET policy can be helpful if you're thinking about how best to maximize your work day as an Amazon employee. Read on to find out how you can get paid for extra time, how long a VET is, and much more!
Is VET at Amazon Overtime?
VET at Amazon is not necessarily over time. For Amazon overtime, you need to work more than your regular weekly 40-hour shift. But Amazon Voluntary Extra Time Policy makes VET optional, and employees can decide not to work.
Amazon overtime is usually required from salaried Amazon staff at least once a week. So, it's not voluntary in this sense. While part-time Amazon employees get paid extra if they work overtime, salaried employees don't.
Most times, regular overtime is paid when there is a delay, and employees must continue to work late. Usually, only full-time employees are permitted to work overtime under Amazon's VET policy.
So, while VET is voluntary, overtime is not always voluntary. For example, all warehouse employees engaged in incoming and outbound activities must put in at least 10 hours during peak times, equating to a work week of fifty hours.
How Do I Get Voluntary Extra Time on Amazon?
You can get voluntary extra time on Amazon through the A-to-Z App. There, you will be able to see all VET opportunities. You can also request that VET opportunities be sent as text or email notifications to keep you updated.
As a new employee, your work department will let you know if they offer VET services. Amazon fulfillment centers often offer VET offers when they have many orders.
Usually, Amazon's employees are happy to work extra hours independently because it helps the company get more work done. Hourly employees can also choose whether or not they want to work the extra hours.
How Long Are VET Shifts at Amazon?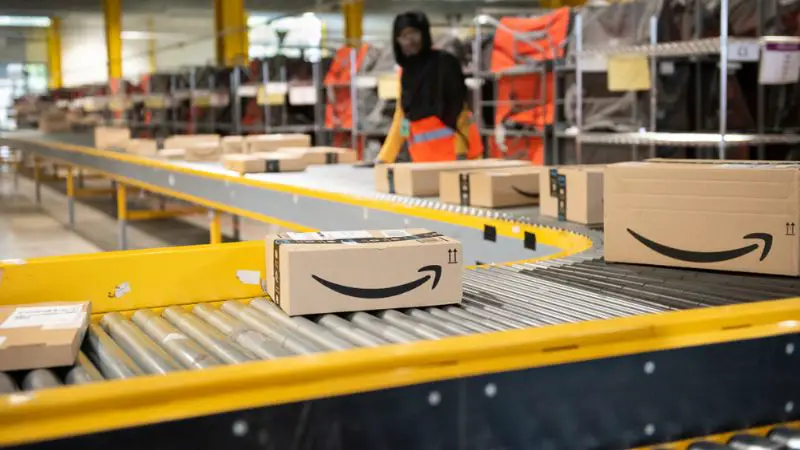 VETs, like regular working periods, are an hourly work engagement, and employees get paid their standard hourly rate. The VET periods do not have a specific length, and they vary, just like Amazon's VTO (Voluntary Time Off).
Amazon allows employees to work a maximum of 60 hours per week, and these 60 hours include both the regular shift hours and the VET shift hours. Amazon uses maximum working hours weekly to ensure its employees don't have too many tasks.
So, to ensure that teams and employees are not overworked, Amazon sets restrictions in the VET policy on how long VET may extend.
Amazon Voluntary Extra Time Pay
Voluntary extra time at Amazon is compensated at almost the same rate as regular shifts—about $18.
However, the remuneration may vary depending on where the Amazon center or warehouse is located, who is giving VET to employees, and how much work is being done in the department.
Employees should keep track of their in-and out-of-work hours when attending VET shifts. A penalty will be enforced if they arrive late, leave early, or try manipulating their work schedules during VET shifts.
This is a bit different from overtime pay. According to the Fair Labor Standards Act (FLSA), most employees that put in overtime, especially during peak season, are often compensated at a rate that is 1.5 times more than the standard rate.
How to Cancel VET at Amazon
You can choose to cancel your VET at Amazon. But, you cannot simply opt out of a VET after accepting it and must notify management immediately if you intend to cancel your VET.
To cancel your VET, go to "Find Shifts" and cancel your shift. If this will result in an attendance occurrence, you will see a note on your screen.
So, you should only apply for VET if you have spare time. If you have an emergency and will not be available, get to your HR and seek a possible way out. Be open with them and ensure your reasons are compelling.
Missing a VET shift could be as bad as missing a regular workday shift, and the penalty could be serious. One of the best ways to cancel a voluntary extra-time shift is to discuss it with your manager.
Amazon VET Limit
Amazon allows employees to work extra hours to meet financial needs voluntarily. However, do not do this at the expense of an employee's work-life balance.
With VET, employees can choose how much time they want to work. But there's a limit to how much VET they can take to have an excellent work-life balance.
There's a 60-hour workweek limit at Amazon. So, employees cannot be asked to or voluntarily offer to work more than 60 hours in a workweek. Regardless of their shift, employees cannot work more than 12 hours or more than six consecutive days.
Is It Worth It to Take VET at Amazon?
For employees searching for extra hours and money, Amazon VET is worthwhile. Finding VET opportunities is easy with the A-to-Z app from Amazon.
Employees may choose to get a text or email reminders about VET, and they can even use the app to request more time off. Since Amazon VET is simple to track, many employees favor it.
Full-time Amazon workers should always be ready to work extra hours. Non-salaried employees get paid for extra hours worked, but salaried employees can't get this additional pay.
So, taking VET at Amazon is worth it if you need extra cash or want to spend some time away from home. You get paid your regular hourly rate up to 60 hours a week.
Conclusion
Amazon's Voluntary Extra Time (VET) allows employees to work extra hours outside their regular schedules. VET is voluntary, pays the same as regular shift hours, and will enable employees to only work a maximum of 60 hours a week. You can cancel your VET, but be sure your manager approves.
Welcome to CompanyScouts! I am Jake, the founder of CompanyScouts. I hold an Msc in Economics and Business Administration. With a deep interest in the consumer segment, I strive to help people get to know their favorite companies even better.