Walmart pickup service allows customers to shop conveniently online and pick up their orders without shopping in-store or paying extra fees.
With Walmart pickup, you can choose the closest local store where the pickup is available and take your order at an agreed time. But how does Walmart pickup work?
How Does Walmart Pickup Work?
Walmart provides two pickup options: in-store and curbside. To use either of these pickup options when shopping on the Walmart app or Walmart.com, choose "pickup" as your preferred delivery option and select an available pickup time. Walmart will let you know when your pickup is ready.
---
KEY TAKEAWAYS
Confirm that your order item is eligible for Pickup Order.
You can reschedule your Pickup order time for later as long as it hasn't passed the cutoff date or time.
Pickup orders on Walmart are timesaving and cost-free for purchases of at least $35.
---
You can enjoy Walmart pickup service without paying extra fees. Read on to learn more about the types of pickup options at Walmart, how to place orders using Walmart pickup, the benefits of using Walmart pickup, how to reschedule grocery pickup, and more.
What Are the Types of Walmart Pickup Services?
The two standard pickup services Walmart provides are curbside and in-store pickup.
In-store Pickup: You can place an order online or through the Walmart app for in-store pickup. Once you receive a notification from Walmart to pick up your order, you should go to the customer service counter inside the specified Walmart store to pick up your order.
Curbside pickup: The contactless pickup system is also known as curbside pickup.
With the curbside pickup option, a Walmart staff member will deliver your purchases to the designated pickup parking spot at Walmart and put your order in your trunk. So, you don't have to enter the Walmart store for this option.
How to Place Orders Using Walmart Pickup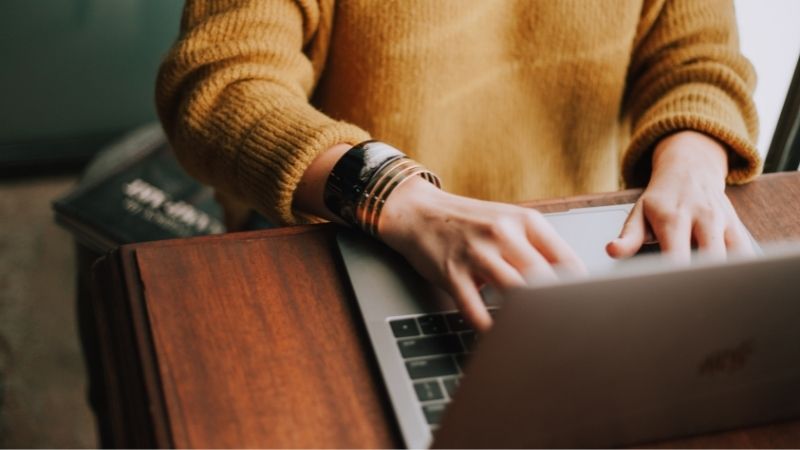 These are the steps to follow when placing orders for pickup at Walmart.
Sign into your Walmart account on the application or website.
Select "Reserve pickup or delivery."
Click the "See times" option.
Check if you can pick up your order from the closest Walmart store.
If there's a pickup store close by, select "Pickup."
Next, choose when you want to pick up your order.
Select "Save" to save your specifications.
To find things or to explore by category, use the search bar. Select the "Pickup & shipping" filter to view items eligible for pickup. Add the products you want to your cart.
To begin the checkout process, click the cart symbol and "Continue to checkout."
Click "Place order" after providing your payment details. When you do, you should get an email verifying your order.
Walmart will notify you when your order is ready for pickup. Depending on your chosen notification option, this could be via email, text, or in-app.
What Items Are Eligible for Order Using Walmart Pickup?
Some items aren't eligible for purchase on Walmart using the pickup option. When scanning the product category on the Walmart website, you'll notice either a pickup or delivery label under the items. Only the items eligible for pickup will have the pickup label.
Generally, items like groceries, home products, clothing, baked goods, dairy and eggs, and many more are available for pickup at Walmart. Select the "Pickup" filter to make shopping easier by displaying only items eligible for pickup.
Sometimes, when Walmart pickup is not available, it could happen for some reason. For example, the Walmart server may be down, or your Walmart app may be outdated. Items offered only by third-party sellers may also not be available for pickup.
Can I Reschedule My Walmart Pickup for a Different Time?
For different reasons, you might need to reschedule the time for picking up your order at Walmart. You can change your Walmart pickup time If you realize you'll be unavailable during the time you had previously selected for pickup.
However, orders past the cutoff date cannot be rescheduled because the pickup employees would have finished processing your order.
If you don't want to reschedule your Walmart pickup to a different time, you can assign someone else to pick up your Walmart order. The person must have a valid ID and also come with the order details for Walmart to allow the person to pick up your order.
If you don't want to reschedule your Walmart pick-up and don't want someone else to pick up your order, you can come late for your order. But what happens if you are late for your Walmart pickup or don't pick up your Walmart order?
If you abandon your pickup order at Walmart, Walmart will cancel your grocery order after 24 hours and non-grocery orders after 7 days. If you will be late for pickup, you can contact Walmart customer care to let them know.
How to Reschedule Pickup Time at Walmart?
If you need to reschedule the pickup time, here's what to do.
Sign into your Walmart account using either the Walmart website or app.
Choose "Account"
Choose "Purchase History."
Locate the order you want to change.
Select the "Edit items" option.
Reschedule your pickup time.
Save your changes.
You can also contact Walmart customer service and discuss with them to reschedule your grocery pickup for another time.
Benefits of Using Walmart Pickup Services
There are many reasons why customers enjoy using the Walmart pickup service. They include:
Timesaving: Walking around the store to select items and waiting in long lines can be exhausting and time-consuming. However, purchasing items online using the Walmart pickup service and coming to pick up your order at a convenient time saves time and is less stressful.
Cost-free: The plus side to the pickup service at Walmart is that it is free. The only requirement is that the items purchased should be at least $35. Walmart will charge you a $5.99 pickup fee if you want to pick up items less than $35.
Help to load your car with items: When you use Walmart curbside pickup, Walmart employees will take the items to your car for you and even place them in your trunk.
Note: The fee for items less than $35 may differ based on the Walmart store.
How Quickly Can You Get Your Pickup Order at Walmart?
Generally, Walmart pickup orders take four hours to complete. However, how long it takes Walmart to get your pickup order ready will depend on several factors. One of the most important factors is when you place your order.
You can get your Walmart order on the same day if you place your order before 4 pm. Orders made after 4 pm will be ready for pickup the next day. If you place your order during non-peak hours (before 11 am), you can expect you get your order ready for pickup in less than four hours.
There's no way to make Walmart attend to your order faster than others. So, if you need your order items on the same day you place the order, you should place the order as soon as possible (before the peak hours).
Who Can I Contact at Walmart for Help With My Pickup Order?
If you encounter problems with your pickup order, like the packaging of the wrong item, spoilt item, or any issues at all, you can contact the Customer Service Desk at Walmart for help.
You can contact Walmart Customer Service by phone at 1-800-925-6278 or stop by Walmart's customer service desk, which is typically open from 8 am to 10 pm. Alternatively, you can reach Walmart customer care via email or live chat.
Conclusion
The Walmart Pickup service is a customer-friendly service that allows you to order items and pick them up at designated Walmart Pickup points for free. You can select in-store pickup, where you enter the store to pick up your order, or curbside pickup, where Walmart employees bring your order to your car.
You can reschedule your pickup order time before the cutoff deadline or inform someone else to pick up your order for you.