PO Boxes are a popular option for many Americans as the boxes themselves are in the post office, increasing the security and safety of your mailbox, as well as offering an affordable option if you are moving to a new location or  if your house is off the beaten path.
No matter why you have a PO Box, it's important to know if Amazon will deliver to it!
Does Amazon Deliver to PO Boxes?
Amazon does deliver to PO Boxes! However, there are a few stipulations: some third-party sellers will not deliver to a post office box, your order may take longer to arrive, and instead of delivering the packages themselves, Amazon has to use USPS for PO Box deliveries.
In this article, we are going to answer every question you might have about Amazon's delivery options and restrictions to PO Boxes so you have all the information you could possibly need!
How Do I Get Amazon to Ship to a PO Box?
In order to have Amazon ship your products to a PO Box, you first need to ensure it is an item that is allowed to be delivered to a post office.
Luckily, Amazon knows this information so you don't have to, and if your purchase is not available for PO Box delivery, the site will not allow you to enter a PO Box address as your chosen delivery point.
If your items are eligible for delivery to a PO Box, all you need to do is enter your shipping address with your box number (in address line one), town or city, and zip code.
It's important to note that you can opt to enter your home address in the address line two. This can ensure that your package makes it safely to your house if there are any issues delivering it to the post office, however, it may also mean that your delivery driver simply takes it straight to your home address instead of even trying the PO Box.
Why Can't Amazon Deliver to my PO Box?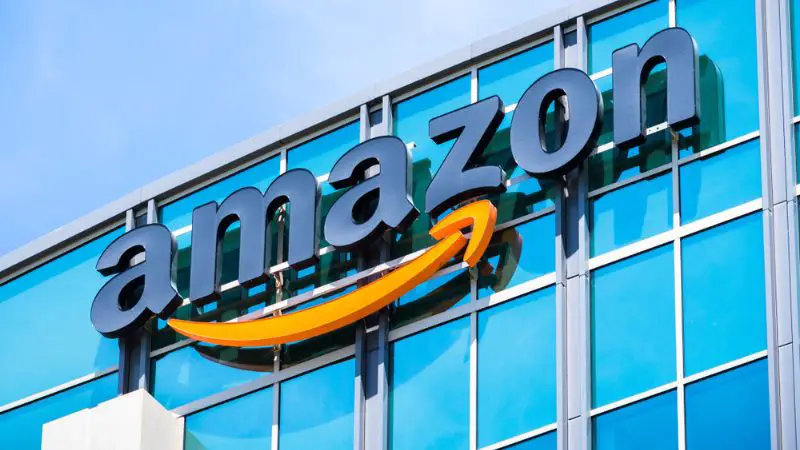 While Amazon technically does offer deliveries to PO Boxes, there is a chance that they simply cannot deliver something to your PO Box.
The most common reason is that you have attempted to make a purchase not from one of Amazon's hundreds of warehouses, but from a third-party seller on the site. Third parties can be anyone from a one-person business to a small company, but either way, it's up to them if they want to ship to a PO Box.
The truth is, with e-commerce fraud occurring almost everyday, some sellers on Amazon get nervous that a PO Box delivery will bring more trouble than it's worth. Plus, they will have to ship the product from a USPS location, not one of the many other delivery options they may typically use.
If you are purchasing an item from Amazon itself, they still may not be able to deliver it to a PO Box if it is a restricted item. Here is a list of items Amazon is not allowed to deliver to a post office:
Items worth over $1000.
Products that could be considered dangerous, i.e. weapons, paints, fireworks, or anything with toxic chemicals.
Large electronics such as computers and televisions.
Large appliances such as work out equipment, dishwashers, etc.
Food and health care products.
If your desired products do not fall into any of these restrictive categories, and you want to opt to have Amazon deliver your items to a PO Box, you will certainly want to know where the nearest one is to your home!
Amazon PO Box Near Me
The great news about a PO Box is that it is a safe, affordable, and easily accessible way to get your mail. PO Boxes are extremely similar to a mailbox at the end of your driveway, but with a few important differences you should understand.
All around the country there are post offices with available PO Boxes for rent. In order to find the one closest to you, simply hop over to the USPS Po Box locator and put in your home address.
Once you find the right location, you will need to choose the size of the box you'd like to rent, as well as the package and payment options. To get your keys, simply bring your approved application and two forms of ID to the post office and they will show you where your box is and how to open it.
Most post office PO Boxes are open 24/7 but it's important to ask your specific office what their opening hours are.
Now that you have your own PO Box, you can either check it on a regular basis, or only when you are expecting a delivery. You can opt for all your mail to arrive there, or only specific items, it's totally up to you.
You can also pay a little extra to USPS to get updated text alerts when a package has arrived at your PO Box so you don't have to visit the box unnecessarily if you don't want to!
Good Alternatives to PO Boxes for Amazon Deliveries
As you now know, PO Boxes are considered a safe way to get your mail without having to be home all the time.
These days, Amazon and almost every other courrier will simply leave important and valuable packages on the front porch, and mail theft is certainly on the rise.
If for any reason you can't or don't want to purchase a PO Box, there are a few other alternatives for safe Amazon deliveries:
Amazon is one of the most client-friendly companies on earth, so they have certainly given plenty of options to deliver your products safely!
Does Amazon Prime Deliver to PO Boxes?
If you are making your online Amazon purchase through a Prime account, the items can still be delivered to PO Boxes.
However, although Amazon Prime members receive a one or two day shipping guarantee with most of their purchases, these quick delivery options are not offered when opting for a PO Box delivery.
It's important to note that although Amazon does not ensure a certain delivery time when using a PO Box because the items are sent through USPS, not their own services or a courier, PO Boxes are usually the first locations each day to receive their mail, so hopefully your package will still arrive in a timely manner.
Does Amazon Fresh Deliver to PO Boxes?
Amazon Fresh, Amazon's online grocery ordering and delivery offering, does not deliver to PO Boxes.
It is illegal to have food delivered to a USPS PO Box. Most of the Amazon Fresh orders are too large for a PO Box, and although some offices will hold onto large boxes in the back until you arrive, they cannot safely store food products.
What Happens if a Package is Too Big for a PO Box?
Each USPS office is a little different. While most locations will simply hold on to your packages if they are too big for your PO Box in the mail room until you arrive, there are some circumstances in which they do not accept the package and return it to the sender.
As mentioned above, ridiculously large items such as dishwashers, televisions, and other appliances and tech devices will not be accepted for a PO Box address. However, items that are slightly too big for the box should be delivered successfully.
Conclusion
Amazon delivers to PO Boxes in 2022. While not everything on the site, including items sold by third-parties, large appliances, and food items will not be able to be delivered to a PO BOX, most products are available through USPS delivery.
Welcome to CompanyScouts! I am Jake, the founder of CompanyScouts. I hold an Msc in Economics and Business Administration. With a deep interest in the consumer segment, I strive to help people get to know their favorite companies even better.