Amazon is a giant e-commerce company that ships to over 100 regions and countries outside the United States.
But if you're in Puerto Rico or want to send an Amazon package to Puerto Rico, you might wonder if Amazon will deliver the package there. So, does Amazon deliver to Puerto Rico?
Does Amazon Deliver to Puerto Rico?
Amazon delivers most items to Puerto Rico. However, there are some restrictions on the delivery of Amazon packages to Puerto Rico, including dimensional shipping limits, too large or oddly shaped items, and certain types of addresses. There's no Expedited and Priority Shipping for P.O. Boxes.
You can see which items on amazon can be shipped to Puerto Rico on the checkout page. An error message will appear if the address or item cannot be shipped. Keep reading to find out more about Amazon shipping to Puerto Rico.
How Long Does it Take to Ship Amazon Products to Puerto Rico?
If you want to ship Amazon products to Puerto Rico, it usually takes at least 3–7 business days. However, in some cases, it can take longer. Some customers claim their delivery to Puerto Rico took 10–14 days to arrive.
How long it takes to ship Amazon products to Puerto Rico depends on your chosen shipping method. If you want to ship an item faster, you may need to pay more. For example, priority shipping takes about 1–4 business days.
Amazon Prime members may not be able to enjoy the 2-day delivery guarantee for delivery to Puerto Rico. Usually, they will receive their orders between 3 and 7 days.
How to Ship to Puerto Rico on Amazon?
If you want to ship to Puerto Rico on Amazon, there are two ways to go about it. The first way is to ensure that your default address is set in Puerto Rico. Here's how to put in an address in Puerto Rico when ordering on Amazon:
Go to "account & lists," then click accounts
Under the "ordering and shopping preference" list, go to "1-click settings."
You can then input your Puerto Rico address to display the shipped items.
The other method to get items shipped from Amazon to Puerto Rico is to use a package forwarding business. The steps to use this service include:
Open an account with the appropriate company to use a package forwarder
Your amazon order will be accepted at their warehouse and sent to your Puerto Rico address
You will receive alerts via your mobile device or email if there's a new update on your purchase location
You will then be able to choose the time for the delivery of your shipment when the goods reach the forwarder's address in the U.S and whether you want insurance on the goods or not.
 Be sure to check out the restrictions for Amazon shipping to Puerto Rico.
Can Amazon Ship All Items to Puerto Rico?
No, not all items can be shipped to Puerto Rico. Whether your items can be shipped depends on the item's size, weight, the content of the package, and address.
Here's a list of items that can be shipped to Puerto Rico:
Apparel
Beauty
Shoes
Jewelry
Loose stones
Toys
VHS
Videos
Video games
CDs
DVD
Computers
Cell phones
Accessories
Electronics
Furniture
Grocery
Health and personal care
Home and Garden
Industrial and Scientific
Kitchen and hardware
Pet supplies
Office products
Automotive
Luggage
Amazon gift cards
Here's a list of items that cannot be shipped to Puerto Rico:
Most of the items that cannot be shipped include heavy items and items containing hazardous materials. These include
Firearms
Knives and sharp instruments
Intoxicating liquors
Controlled substances and drugs
Building construction materials
Unsolicited promotional samples
Electronics
All pipes related to the use of illicit drugs, such as smoking pipes
Articles containing cat or dog fur
Certain foodstuffs and carpets of Iranian origin
Counterfeit coins, stamps, currencies, or other securities of any government or states used in creating such counterfeits
Hemp products, such as cosmetics and clothing that contain tetrahydrocannabinol (THC)
Immoral articles include films, pictures and writings, and other dangerous items.
Why Does Amazon Not Ship Some Products to Puerto Rico?
Amazon cannot ship some products to Puerto Rico because of the limited delivery options. For example, Amazon cannot deliver packages by truck, and packages will have to be delivered via air.
Items that weigh over 70 lbs or have a length or girth of over 108 inches cannot ship to Puerto Rico. Hazardous materials (hazmat), like lithium batteries, also have shipping restrictions.
Does Amazon Have a Facility in Puerto Rico?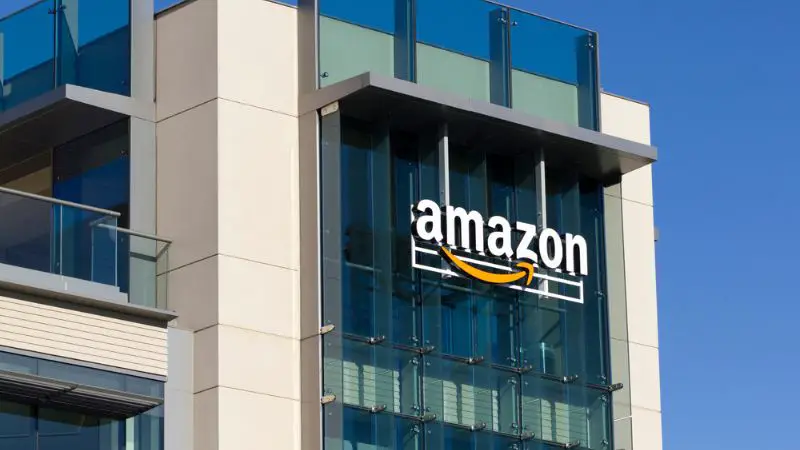 Amazon does not have a warehouse or fulfillment center in Puerto Rico. However, Amazon does have an Amazon Web Services (AWS) facility in San Juan, Puerto Rico.
This facility assists rapid uptake of cloud computing in the nation and the rest of the Caribbean.
Is Amazon Shipping More Expensive to Puerto Rico?
Amazon shipping to Puerto Rico is not more expensive than shipping to other parts of the United States. If you use USPS, your shipments to Puerto Rico will cost the same as shipments to other parts of the United States.
However, the shipping costs amazon charges to have goods delivered to Puerto Rico depend on the package size and how much it weighs. The price for standard shipping is between $7 to $13.
Expedited shipping and priority shipping cost more. However, expedited shipping is currently not available in Puerto Rico. The cost for priority shipping ranges from $23 to $33.
How to Return Amazon Deliveries to Puerto Rico?
You can return items delivered to Puerto Rico within 30 days after it has been delivered. It can take up to 25 days for an item to reach Amazon, plus seven business days for the refund to show in your account.
It is not expensive to return Amazon deliveries and is sometimes free. Here're methods on how to return Amazon deliveries to Puerto Rico.
UPS pickup: Once Amazon accepts your grounds for a return. You will be given a UPS label with a QR code. Package the item, hand it over to the UPS driver at your doorstep, and have them scan the label.
DHL express pickup: visit Your Orders to select your pickup option. Amazon will send return instructions to your email. After 30 minutes, visit the MyDHL+ website to choose a pickup schedule that works for you.
DHL Express dropoff: you can also drop off goods at locations convenient for you according to your area. You should choose a convenient dropoff location.
Conclusion
Amazon will deliver goods to Puerto Rico as long as the goods are eligible for shipping to Puerto Rico. It takes about 3–7 business days to deliver goods to Puerto Rico, costing $7 to $13 to ship. Priority shipping takes 1–4 business days and costs $23 to $33 to ship.