AmazonBasics is a private label company on Amazon that offers a wide range of goods from home appliances to electronics accessories to improvement items to bath and kitchen hardware.
You may wonder if you can trust the products you buy on AmazonBasics. Here's all you need to know about AmazonBasics warranty.
How Long Is AmazonBasics Warranty?
AmazonBasics' standard warranty is one year. Across all products, AmazonBasics offers three warranty programs, ranging from one to ten years. Most products come with an one-year basic warranty, while selected products such as luggage and LED light bulbs have a three-year warranty, and AmazonBasics gel-infused mattresses have a ten-year warranty.
AmazonBasics warranty period varies from product to product. But what does this warranty cover, and how can you claim this warranty? Keep reading to see what you need to know about AmazonBasics warranty.
What Is Covered By AmazonBasics Warranty?
The AmazonBasics warranty on Amazon protects against defects in product manufacturing and materials under everyday use. The warranty period varies depending on the product.
The AmazonBasics guarantee does not cover misuse-related wear and tear or unintentional damage caused by consumers. So what does it cover? Here are a few requirements that enable a product to qualify for a warranty.
The damage must have been due to a manufacturing flaw.
The damage must have happened during everyday use.
Only the hardware parts of the product are covered
Damages caused by unauthorized use will not qualify for a warranty
The damage must not be due to neglect or accidents
These warranty conditions apply to every AmazonBasics product. But different products have different warranty conditions or limitations.
Take consumable items like ink cartridges, for example. The warranty is no longer valid if a client opens an ink cartridge from AmazonBasics and uses some of the ink before it breaks.
So before you purchase an item from AmazonBasics, you should check to know if there are any special warranty limitations to the product.
How Do I Claim My AmazonBasics Warranty?
If you want to claim your AmazonBasicswarranty, simply follow these steps.
Step 1: Make sure you are signed into your Amazon account to submit a warranty claim.
Step 2: Once logged in, click the contact area under the "Help" portion of the website and access the "Help" section.
Step 3: Contact customer support to ascertain your eligibility for this limited warranty. You will receive instructions for returning the damaged product if you qualify.
Alternatively, you can stop by your neighborhood AmazonBasics shop to get a warranty card.
You risk being charged the total retail price for the replacement item or product if you don't return the damaged one. Amazon will cover all costs, including shipping if they wish to repair or replace your product.
If you cannot reach them via email, you can contact Amazon to file a warranty claim for AmazonBasics over the phone or in person. Calling the customer service line is the best way to get this resolved more quickly.
Do All AmazonBasics Products Come With the Same Warranty?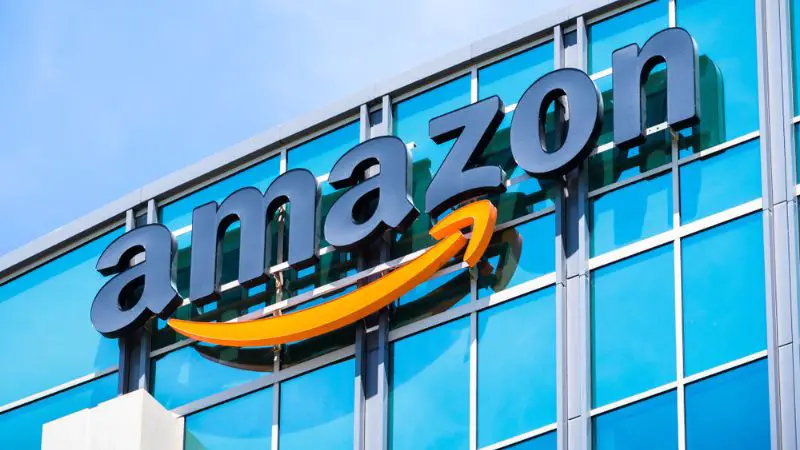 Not all AmazonBasics products have the same warranty; most products have a standard one-year warranty.
However, some products, like luggage bags and light bulbs, have a three-year warranty. Products like the AmazonBasics gel-infused mattresses have a ten-year warranty, while other products like the lighting cable have a lifetime warranty.
You should check for the warranty details of a product before purchasing any products from AmazonBasics. You should also know that the warranty starts to count from the initial purchase date and is not transferable to a subsequent owner.
Is AmazonBasics Warranty Better Than Other Brands on Amazon?
AmazonBasics offers a much better warranty than other private label companies on Amazon.
AmazonBasics warranties differ based on the products. Some products have a 1-year warranty, while others have 3, 10, and even lifetime warranties.
How to Contact AmazonBasics Customer Service
There are several ways to contact the AmazonBasics customer service team. You can contact them by visiting Customer Service on Amazon's website and get assistance as soon as possible.
However, if your issue is not settled as fast as you would like, you can also contact the Amazon customer support phone line @ 1-888-280-4331 at any time of the day.
You can also send an email to cs-reply@amazon.com. However, it can take a while to obtain a response. Alternatively, you can reach out to them via their social media platforms.
What Is AmazonBasics Satisfaction Guarantee?
AmazonBasics offers at least one full year of guaranteed satisfaction on all their products, which is why there is a 1-year warranty on most of them. You can claim a warranty if your product develops a fault within a year.
However, the damage must not be due to accidents or neglect, and only the hardware parts are covered. The satisfaction guarantee is there to boost confidence in their products as you can be sure that damages caused by manufacturing or material flaws are covered.
AmazonBasics Warranty in Canada, the UK, and India
The AmazonBasics warranty is available globally, including in Canada, the UK, and India. AmazonBasics has a more extensive customer base in these countries which is why they try to put them in the front line.
The warranty applies, regardless of country, as long as you purchase the product directly from AmazonBasics.
Conclusion
AmazonBasics, a private label arm of Amazon, offers some of the best warranties in the private label industry. AmazonBasics offers various warranties depending on the type of product. While the one-year warranty is the most common at AmazonBasics, some products have three, ten, or even lifetime warranties.