Amazon and Wayfair are two of the world's most popular online retail selling sites, offering products that customers love. If you want to shop online, you may wonder whether you should shop at Amazon or Wayfair. So, which retailer is better, Amazon or Wayfair?
Amazon vs. Wayfair
Amazon and Wayfair are two of the world's biggest e-commerce companies selling inexpensive furniture and home goods. While Wayfair specializes in furniture and home goods, Amazon sells everything. Generally, Wayfair offers the best deals on home goods, but Amazon has better customer satisfaction ratings.
Wayfair and Amazon overlap in different aspects as they sell furniture and home goods online. Plus, they have many customers and reviews. How do they differ? Keep reading to find out.
Is Wayfair Better Than Amazon?
Wayfair is a retail company that sells furniture, home decor, and other related products. On the other hand, Amazon is a website where you can buy just about anything. But is Wayfair better than Amazon?
It is hard to choose which is better. However, Wayfair is a great place to buy furniture online and is a company that has been around for over 20 years. Wayfair has a wide variety of home-based products, and you can find the best deals on furniture, home decor, and more.
Amazon has been around for almost three decades and offers nearly anything you want, from books to electronics to household furniture and equipment. If you're looking to buy everyday things for your home at incredible prices, Amazon may be an excellent site to shop.
However, if you're looking to buy furniture and other home-based furniture, you may get better deals on Wayfair because they specialize in offering those items. So, Wayfair comes highly recommended over Amazon for buying your home décor needs.
Wayfair not only sells household products at more affordable prices, but they also have a lot of different home decor and garden products, which may be hard to find on Amazon.
In addition, Wayfair's website is much easier to navigate, so if you're looking for something specific, you'll know exactly where it is. This is unlike Amazon, with poor search results that may make you wonder, "Why is Amazon search so bad?"
Overall, the biggest reason Wayfair might be better than Amazon is that they have many more options for buying furniture online. You can easily find everything from couches to rugs to flooring at Wayfair at an affordable price.
Is Wayfair the same as Amazon?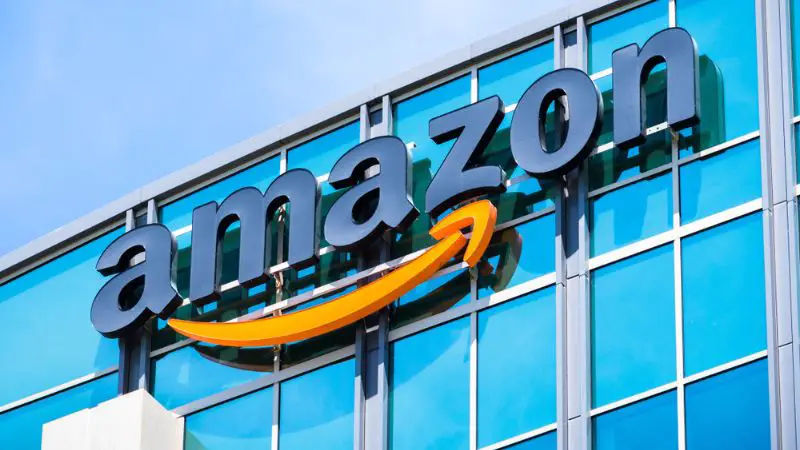 Wayfair and Amazon are rival online furniture and household items retailers, and they are not the same company or a subsidiary of each other.
Wayfair is a home decor and furniture retailer that offers a wide selection of high-quality products at a low price. They offer stylish, high-quality furniture to inspire, entertain, and challenge your indoor and outdoor home.
Whether you're looking to furnish or remodel your kitchen, bedroom, or any part of your home, Wayfair offers quality products with a reasonable price point and delivery guarantees.
On the other hand, Amazon is one of the biggest companies in the world and has expanded its product offering to include everything from streaming video and music to home goods and groceries, also at competitive prices.
The primary contrast between Wayfair and Amazon is that Wayfair is an online retailer for home goods, while Amazon sells almost anything you need. So, while Wayfair and Amazon are online retailers, they're not the same.
Price Comparison
Wayfair's prices are usually lower than Amazon's. But why is Wayfair so cheap? It's because Wayfair is an exclusively online retailer and doesn't need the help of middle people or salespeople to sell out its products.
They sell directly to their customers. Also, Wayfair employs a low-margin business model—they sell items close to the price they were manufactured, which results in lower profits per item sold on their website.
They also don't have to lease stores, showrooms, etc., which saves on costs. Finally, cost-saving measures for suppliers are available. And as a result, they can pass those savings through to you.
While Amazon also offers amazing prices, they can't go as low as Wayfair, especially for furniture items. This is because many products on Amazon are fulfilled by third-party sellers who can add more markup on their items.
Products
Each website has a variety of products they sell. Overall, Amazon offers more product categories outside furniture, such as groceries, apparel, jewelry, beauty products, baby products, kitchen wares, electronics, and many more.
In contrast, Wayfair specializes in selling furniture and household items such as rugs, décor, pillows, lighting, bedding, kitchen wares, and so on. Wayfair and Amazon do not have the same brand of items.
Here is a list of the major Wayfair brands:
Allmodern
Birch Lane
Joss & Main
Hayneedle
Crate and barrel.
Amazon also has its own unique brands. Here is a list of some of them:
Goodthreads
Solimo
Wag
Mama Bear
Amazon element
Presto
Pinzon
Apparel
Amazon Fresh
Happy Belly and so on.
Shopping Experience
Amazon and Wayfair both offer great shopping experiences for their customers. However, when it comes to furniture, Wayfair offers better deals, more styles, and higher quality products than Amazon.
So, if you're looking for affordable prices and unique styles when purchasing furniture or home decor products, Wayfair is your best bet. Also, it is sometimes easier to shop on Wayfair because of its better search system.
Amazon also offers various furniture styles and brands, including furniture brands like Ashley, Bush furniture, etc. In addition, Amazon offers better customer service as it takes complaints more seriously. However, Ads can make it pretty difficult to search on Amazon.
Shipping
Is Wayfair's shipping service better than that Amazon's? Here's a comparison between the two shipping services to help you decide.
Generally, how long it takes to ship Amazon products depends on the address and the shipping method you choose. Depending on your location, it takes about 3–7 business days to deliver items. Expedited and Priority shipping options require less time, but they cost more.
Also, Amazon offers various services, including the Amazon Prime membership subscription, which gives you free one-day or two-day shipping with access to streaming services.
Wayfair takes one to three weeks to deliver ordered goods. But they offer free delivery on orders over $35 and a 100% customer satisfaction guarantee. However, the Wayfair Reward program offers free shipping, one-day delivery, and other exclusive perks for customers who sign up for the program.
Return Policy
Both Wayfair and Amazon have similar return policies.
According to Amazon's return policy, you can return defective items within 30 days for a full refund. Some furniture products have a one-year return policy, and Amazon will provide a return shipping label for any defective or damaged item.
Likewise, Wayfair has a 30-day return policy for most purchased items, including furniture. Customers can return an item for a full refund or exchange, and Wayfair will also provide a return shipping label for any defective or damaged item.
Amazon vs. Wayfair on Trustpilot
According to Trustpilot, with over 5,000 reviews, Wayfair has a rating of 1.5 in the U.S. This is their "all reviews" statistics breakdown.
Excellent: 12%
Great: 2%
Good: 2%
Poor: 5%
Bad: 79%
According to Trustpilot, with over 20,000 reviews, Amazon has a rating of 1.7 in the U.S. This is their "all reviews" statistics breakdown.
Excellent: 30%
Great: 8%
Good: 4%
Poor: 6%
Bad: 52%
From these reports, Amazon has a better rating when it comes to customer satisfaction.
Selling on Wayfair vs. Amazon
When selling on Amazon and Wayfair, it's hard to know which is better. After all, both platforms are designed to help you sell your home goods, furniture, and other products.
However, there are some differences between the two. While both platforms offer competitive prices for their products, Wayfair tends to provide more cost-saving measures—as there are no selling fees.
If you specialize in selling furniture and other home-based products, Wayfair could be a better choice. They are well known for selling high-quality furniture and home products, allowing you to meet your target audience without much competition from other sellers.
On the other hand, Amazon has a more extensive reach, as they have a good reputation across several nations worldwide. Amazon might be a better option if you sell other products besides furniture and home-based products.
Wayfair vs. Amazon Job Offers
According to Glassdoor, Amazon scored higher in eight areas of employee rating, namely:
Overall Rating
Benefits and Compensation
Career Opportunities
Culture & Values
Senior Management
% Recommend to a friend
CEO Approval
Positive Business Outlook
However, they are both tied to one area—the work-life balance. Overall, in recent times, Amazon has posted more open jobs than Wayfair and has higher employee satisfaction than Wayfair.
Reddit: Amazon vs. Wayfair
According to a user on Reddit, you should never buy from Wayfair—because their products are just re-listings of products from major vendors with high markups.
Another user on Reddit says Wayfair is a legit online shopping site for online shoppers, with a variety of cheap stuff that's not so great as the more expensive stuff. While they have a good return policy, they advise that you read all the info about what it's made, etc., and read the user reviews.
A Reddit user also shared his view on Amazon products. According to this user, you should only trust the negative reviews on Amazon since sellers give out free products in exchange for 5-star reviews.
Conclusion
Amazon and Wayfair are two different online retail selling sites. Amazon sells practically everything, whereas Wayfair specializes in furniture and home-based products. Wayfair offers cheaper products because they sell directly to customers without the help of salespeople. Amazon has a higher customer and employee satisfaction rating.