Amazon goes above and beyond industry standards to meet the needs of its clients and employees. And since Amazon's processes and procedures change rapidly, a training program is necessary to help employees develop and hone their skills.
Here's all you need to know about the Amazon training program.
How Long Is Amazon Training?
On average, Amazon's training spans one day to a week. The length of your training depends on the requirements of the position you are being trained for. So, the training period could be as long as a week if your role requires complex processes.
One of the fascinating facts about this training is that Amazon pays all trainees irrespective of the length of training. Continue reading to find out more about the many training programs Amazon offers.
Amazon Warehouse Training Program
Amazon trains its newly employed Warehouse employees to familiarize them with how things are run in the company. New hires also receive training in problem-solving and communication techniques.
Amazon warehouse employees don't receive as much training as other employees in office jobs or management. This program lasts five days and starts from 8:30 a.m. to 4:30 p.m. daily.
Employees receive training on using robotics and portable devices in their work environments. Additionally, employees are taught how to operate powered industrial trucks and the printing process.
Keep reading to learn more about what to expect from your first day at the Amazon warehouse.
Amazon Driver Training Program
Amazon has a three-day training program for drivers. After the training is over, the drivers are put to the test.
The training comprises videos, quizzes, and tests to help drivers train better and prove that they understand the training. In certain settings, prospective employees must take an oral drug test.
Amazon Training Programs for Employees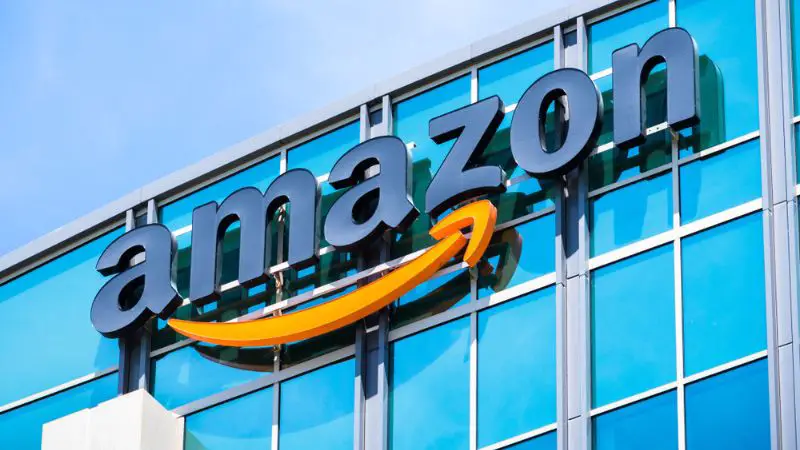 With the aid of upskilling programs, employees can move into new positions and gain skill sets that are in demand.
At Amazon, employees can benefit from fully financed training programs to advance their careers. This way, they can move up to more desirable, higher-paying technical or non-technical positions at Amazon and elsewhere.
Here are some of the Amazon training programs for employees in 2022:
AWS Grow Our Own Talent
Surge2IT
The User Experience Design and Research (UXDR) Apprenticeship
Career Choice
Amazon Technical Academy
Amazon Technical Apprenticeship
AWS Training and Certifications
Machine Learning University
Mechatronics and Robotics Apprenticeship
AWS Grow Our Own Talent
The AWS Grow Our Own Talent training program empowers Amazon employees to become highly innovative and effective in delivering high-quality Amazon Web Services (AWS) through data and cloud computing centers.
Employees who complete this training module can take up roles such as data center technicians and operations technicians.
Surge2IT
Surge 2IT is a Program aimed at training and equipping IT employees with the skills necessary to advance into in-demand, higher-paying, customer-facing IT roles. Entry-level employees can take advantage of this and pursue higher-paying technical jobs.
The User Experience Design and Research (UXDR) Apprenticeship
Amazon offers a one-year program to train UX research and design staff members.
Graduates of the UXDR Apprenticeship can switch to full-time employment with Amazon on teams across Amazon, including Amazon Web Services, Prime Video, Alexa, and Amazon Fashion.
Career Choice
Career choice is available to hourly employees who have been employed for over 90 days to enable them to develop new skills. Employees have received training in various occupations, including nursing, computer-aided design, and aircraft mechanics.
Amazon Technical Academy
This training and job placement program equips non-technical employees with skills that enable their smooth transition and help them thrive in software engineering careers. Trainees get to learn the most widely used software engineering practices and tools.
Amazon Technical Apprenticeship
The Amazon Technical Apprenticeship trains employees who are seeking entry-level positions in technical fields like cloud support associates and data.
Employees can learn immersively and on the job and enter technical professions like data technician, support associate, and software development engineer.
AWS Training and Certifications
The AWS Training and Certification training program offered by Amazon enables employees to build cloud knowledge. You can learn by roles like an architect, cloud practitioner, developer, and operations; or by solutions like advanced networking, data analytics, etc..
Machine Learning University
MLU is a program for Amazon employees with a background in technology and coding. Employees get to learn machine learning skills.
Mechatronics and Robotics Apprenticeship
Amazon's Mechatronics and Robotics apprenticeship helps employees acquire the knowledge and abilities required to perform technical maintenance functions.
Other Amazon Training Programs
Amazon has other training programs for people who are not their employees. These training programs include:
AWS Developer Learning Plan
AWS re/Start
AWS Fiber Optic Fusion Splicing Certificate Program
AWS Fiber Optic Fusion Splicing Certificate Program
AWS Cloud Practitioner Essentials
Do You Get Paid to Take the Amazon Training Program
Yes. Amazon employees are paid to take the Amazon training program regardless of how long or what kind of training they received. Hourly associates at Amazon with more than a year of tenure get 95% of tuition, textbooks, and fees, pre-paid (up to $12,000).
The training program covers four major fields: transportation, healthcare, Mechanical and skilled trades, and IT and computer science. The training also covers career, work ethics, safety practices, etc.
Are Amazon's Training Programs Good?
Yes, Amazon's training programs are good. Usually, the training is done by experts in the field. Amazonians can access textbooks, video courses, lectures, on-site training, and on-hands experience that accelerates their learning.
The purpose of Amazon training is to give staff members the tools they need to advance in their careers and earn more. Amazon has pledged to "upskill" 100,000 employees by 2025.
Amazon Career Skills Program
All hourly Amazon employees get access to a free on-site training program called Amazon Career Skills that covers topics including creating a CV, interviewing, speaking effectively, time management, Microsoft Excel, and more.
Conclusion
Amazon offers training for its employees to help them grow their careers and earn more. Amazon's training for employees could last for a day or a week. How long the training lasts depends on the employee's position. Amazon pays for the training (up to $12,000).