Amazon is certainly one of the most popular online marketplaces and service providers on earth, if not the most popular. The conglomerate makes billions of dollars every year and has quickly become the second-richest company in the world.
But consumers are interested in more than just the company's products, and many people want to know whether or not Amazon is actually an ethical company before continuing to use the site.
Is Amazon Ethical?
Amazon is widely known as a fairly unethical company. Because Amazon has received quite a bit of backlash over the past few years, they are trying to improve its image with an environmental campaign, more transparency of its overseas manufacturing plants, and better work conditions for its employees.
In this article, we are going to discuss the pros and cons of Amazon's ethics, including the ways in which the company is ethical and the many ways that it's not, so you can decide for yourself if you think Amazon is ethical.
Why Is Amazon Unethical?
The billion-dollar conglomerate is certainly doing well for itself, but Amazon has a pretty bad reputation these days. And unfortunately, the gossip isn't unfounded; there are several ways in which the way Amazon operates is actually very unethical.
Tax Evasion
Amazon is one of the most profitable companies on earth. Reports have shown that the e-commerce and services monopoly makes upwards of $470 billion each year.
With such as ridiculous income, you would think that Amazon would have extremely high taxes as well; however, the truth is that Amazon only pays about 6% of its net profits in taxes. (source)
Environmental Impact
According to several environmental impact reports, Amazon's score is abysmal.
Although, as we will learn in a following section, Amazon is attempting to reduce its manufacturing and shipping footprint, at the moment, Amazon is certainly one of the world's biggest problems when it comes to the climate crisis.
The truth is that Amazon releases very little information on its production, including chemical waste and its carbon footprint. However, from what we do know, it's understood that Amazon releases almost 60 million tons of electronic waste poisoning every year.
Human Right Violations
Amazon recently released a 51-page document that states where in the world its manufacturing plants are located.
Of these hundreds of locations, most can be found in countries without labor or child labor laws, such as China, India, Malaysia, and Bangladesh, just to name a few.
Although Amazon clearly states that they do not tolerate child labor, the truth is that often companies have little control over who is working in its plants or what they are getting paid.
Poor Work Environment
Throughout the pandemic, Amazon workers began to speak out about the poor working conditions in Amazon warehouses.
Workers reported that they were not able to take bathroom breaks, were working while being sick with the virus, and were working sixty-plus hour weeks to keep up with delivery demands.
Some reports even stated that while the billion-dollar company's profits increased by the day, workers were not paid their full wages.
Even though some people might think that the few complaints do not represent the opinions of the hundreds of thousands of people who work at Amazon, the turnover rate at Amazon warehouses is a whopping 150%, which just goes to show how much people detest working there.
Why Is Amazon an Ethical Company?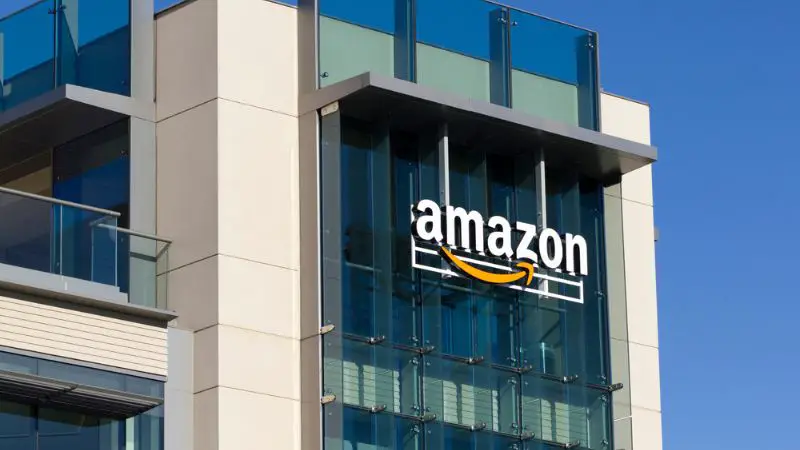 On the other side of the coin, there are certain reports that verify that Amazon is doing its best to become a more ethical company, and some workers and reports agree that the company is doing a pretty great job.
The Climate Pledge
In 2019, Amazon released The Climate Pledge to the globe, which states that it will reach net-zero carbon emissions by 2040.
The company co-founded the initiative that now has over 300 companies on board. Some might say that Amazon's pledge has done more than the Paris Agreement and that they are using their power for good.
Amazon has invested billions of dollars into the program, including $2 billion into the development of decarbonization and $100 million into climate solutions.
The company states that it will be able to achieve this goal by implementing decarbonization strategies in line with the Paris Agreement through real business changes and innovations, including efficiency improvements, renewable energy, materials reductions, and other carbon-emission-elimination strategies."
Code of Conduct
Amazon has an extensive Code of Conduct, which is a document that describes its intolerance of discrimination and harassment, child labor, and bribery or tax evasion.
It also promises all employees a safe work environment and discourages unethical practices such as deception or illegal activities.
Paying a Living Wage
Amazon is known for its above-average wages for warehouse workers, delivery staff, and office employees.
While the national minimum wage in the United States is $7.25 per hour, no Amazon employee makes less than $16 an hour.
Amazon also boasts its offerings to both full and part-time workers with substantial benefits, including medical, dental, and vision coverage.
Charitable Donations
After people started noticing Amazon's unethical practices, the company began combating these rumors with large charitable donations to various organizations.
In order to deflect rumors of discrimination, Amazon has donated $10 million to social justice organizations that assist African Americans.
To prove that Amazon cares about the citizens of the world, they also gave $50 million to STEM education programs.
In regards to the fact that Amazon was caught sending millions of tons of items into landfills, they have now donated over 100 million returned items to non-profits around the world.
Conclusion
Amazon has had several ethical issues over the years, and most people believe that Amazon is still not an ethical company. However, the billion-dollar conglomerate seems to be doing its best to change its image, make a real adjustment, and become an ethical company.