As one of the top retailers in the world, Amazon allows customers to enjoy certain perks. For example, customers who pre-order an item from Amazon will get a refund if the price is lowered after purchase.
But is the Amazon Prime drop refund still available?
Does Amazon Refund if the Price Drops?
If the price drops, Amazon does not offer a refund for every type of item. Amazon stopped the price drop refund policy because the selling price on Amazon is usually already the best. Some people have claimed to secure refunds on eligible items within the 10-day refund window period.
You might be curious to see if the item you bought can qualify for a refund, as the price dropped within ten days after you made the purchase. After reading this article, you will know if it is worth a shot.
Amazon Price Drop Refund Policy [year]
The price drop refund policy allows customers subscribed to Amazon Prime to receive a refund of the price difference when they purchase an item, and the price drops within ten days of delivery.
This offer is exclusive to Amazon Prime members and the goods and services offered through Amazon Prime shipping.
If you purchase an item, and the price is lowered after purchase within ten days of delivery to you, Amazon will send you the balance of the difference in amount after the price drop.
However, the price drop protection is no longer available for most orders, even if you request the price drop refund within ten days of purchase.
How to Check if You Are Eligible for Amazon's Price Drop Refund
Getting a refund after a price drop seems like a pretty fair deal. But are you eligible for Amazon's price drop refund?
You must meet the conditions to qualify for Amazon's price drop refund.
First, you must be an Amazon Prime member to be eligible for a price drop refund.
Also, the price drop refund policy on Amazon applies only to items bought directly from Amazon.
So, if you buy from a third-party seller on Amazon and the price is lowered, you would have to contact the seller to confirm if you would get a refund.
Your credit card must support price drop refunds to get a refund after a price drop on Amazon.
The type of item you buy on Amazon also determines if you will get a price drop refund if the price is lowered after purchase.
So, for an item you buy from Amazon, you should find out if the item is eligible for Amazon's price drop refund. Here's how to do that.
Log in to your Amazon account.
Go to "Your Orders"
Locate the return and refunds page in your Amazon account
Add the order you hope to get a price drop refund on
Click on "Check eligibility status."
You can apply for a price drop refund without necessarily knowing if your item qualifies for the refund.
So, if you don't know whether or not your item qualifies under the price drop protection, you can request the price drop refund and wait for feedback from Amazon.
How to Get a Price Change Refund From Amazon
If you want a price change refund when you notice a price drop in the item you purchased within the days, a refund is guaranteed; Here's what to do.
Using the price change refund request
Locate the Amazon return and refund page and click "Need more help" under the help section.
You'll see a dialogue box displayed with "Contact us." Select it.
You can add the order and request a partial refund by typing in drop price change as your details for the request.
After this, you can select your preferred option to contact Amazon via email or chat.
If you opt for email, you can send a request for a refund for the price change and expect a response from Amazon. With instant chat, a customer representative would be ready to reply to your chats.
Use the return and refund method.
You can also return the item and then buy it at its new (lower price). If you want to do this, follow these steps:
Go to the page that reflects your orders.
Locate the order you wish to complain about.
Click on "Problem with the order."
Choose the problem from the dialogue box that displays the list of problems.
Click "Request refund."
Type in your comments in the text box that appears.
Choose "Submit."
Why Did Amazon Remove Price Drop Protection?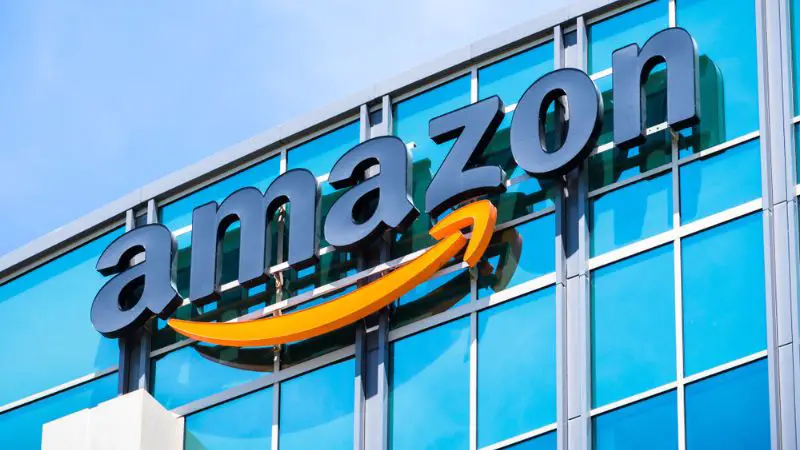 There used to be an Amazon 30-day price guarantee for a price drop on purchased items. However, Amazon removed the price drop protection because most of the lowest prices offered in the retail industry on items are from Amazon, which makes the price drop policy negligible.
Usually, the price drop is minimal; sometimes, refunding this may not be necessary. However, for significant price drop changes, getting back that couple of extra cash is important.
When will I receive my Amazon Price Drop Refund?
After applying for an Amazon price drop refund and Amazon has assured you that you'll get a refund, you should get your price drop refund within 72 hours after the price drop.
But depending on your initial payment method, refunds may take ten days or more to reflect. So, how long it takes Amazon to refund depends on the payment method for the item.
How to Automatically Check for Amazon Price Drops
It may be tedious to try through every price drop for your items. You can use certain applications to check for Amazon price drops. They include:
This app will send you a notification on Amazon when there is a price drop on any of the items you add to the list of watched items. After installing the app, add products to the watchlist on the app and set a price threshold.
This is a tool for tracking Amazon prices the Amazon way, and it is free-to-use software that is also available as a browser extension. This tool's primary purpose is to help compare the prices of items you listed as purchased and their current prices online.
Conclusion
Some items still qualify for a price drop refund, and you can check if your item is eligible before you apply for the refund. You should apply for a price change refund within ten days as the policy applies. You can automatically check for Amazon price drops using some apps.