Amazon Prime members enjoy many perks like streaming on Prime Video and Prime Music, faster shipping, exclusive sales, etc. If you are an Amazon Prime member (or want to be), you may be wondering what happens when you want to cancel your subscription. So, what is the Amazon Prime cancellation policy?
Amazon Prime Cancellation Policy [year]
Customers who cancel their Amazon Prime subscription must forfeit all Prime privileges. Amazon Prime has no cancellation costs or penalties, and Prime members can end their subscription anytime. Amazon would refund you if you did not make qualified Prime purchases during the current membership period.
Can you cancel Amazon Prime anytime, and does Amazon charge you if you cancel your Prime subscription? How can you cancel your Prime subscription, and what qualifies you for a full refund? Keep reading to learn more.
Can You Cancel Amazon Prime Anytime?
Amazon members can cancel their Prime membership anytime throughout their subscription period. You can also cancel the 30-day free trial and not be charged anything.
Amazon Prime terms & conditions allow you to cancel your Prime membership anytime by adjusting your membership settings. However, when you cancel your Prime membership and how you paid for the membership can determine whether or not you get a refund.
Amazon will refund the full membership fee for members that cancel their Prime membership within three business days after they sign up or convert from a Prime free trial to a paid membership. This refund may not be the total price as Amazon may charge you for Prime benefits you have used within these three business days.
Members can also cancel their Prime membership at any other time (after three days). In this case, Amazon will refund their full membership fees if they didn't use their account to make any eligible purchases and if they didn't use their Prime benefits since their most-recent Prime membership subscription.
Amazon cannot refund the membership fee of members who redeem Prime memberships using a promotional or Prime gift code. If you signed up for Amazon Prime through a third party, you might need to get in touch with the person to cancel your Membership or get applicable refunds.
Alternatively, you can always pause your subscription. Amazon Prime allows you to suspend your subscription if you are not convinced about canceling just yet. Amazon will not charge you for the duration that your subscription is paused, and you may pause and resume as needed.
Does Amazon Charge if You Cancel Prime?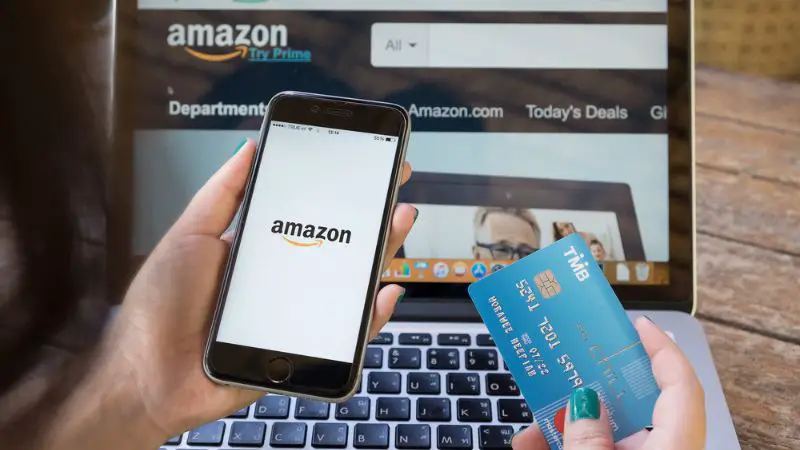 Amazon immediately stops all charges once you cancel your subscription. Canceling your subscription does not attract any extra charges unless you made an active purchase during your subscription.
Whatever Amazon charges from your refund will be the value of the benefits of Prime that you have taken advantage of. When you cancel your membership successfully, the membership renewal date will change to the end date in your membership data.
Amazon will no longer bill you for the membership once you cancel, and you can keep using the service until you reach the end date. New customers are entitled to a full refund if they cancel within seven days of their purchase for a subscription renewal duration longer than one month.
What Happens if I Cancel My Prime Membership Early?
So, what happens if you cancel your subscription early? Will it affect your orders, the movies you purchased, whether or not you get a refund, and do you lose all privileges immediately?
Your Order
Once you've decided to discontinue your Prime subscription, nothing will happen to your orders or purchases. You only lose access to movies, television series, music, and other media. So if you already ordered a few items from Amazon and are already on their way, you'll still get them. Your cancellation does not affect your orders.
Purchased Movies
If you are concerned about your Amazon Prime-purchased movies disappearing after you cancel your subscription, then you should not be. Any movies you purchase during your subscription will remain intact; however, any rented movies will expire at the end of the subscription.
Refund
Amazon is very upfront when issuing refunds, so they do not just hand out refunds to everyone that requests it. To qualify for a full refund on Amazon Prime, you must not have used any of the benefits with Amazon Prime, vis: free 2-day shipping and added shopping benefits on the Amazon marketplace.
Only individuals who did not use any of the perks of Amazon Prime are entitled to a refund. Therefore, you may not be able to claim a full refund if you used at least one of these, and Amazon can only issue you a partial refund. Refunds take five business days to process.
Does It End Immediately?
Your Amazon subscription does end immediately after you cancel your subscription. Instead, Amazon converts the intended renewal date to the end date, and your subscription keeps running till the new end date.
How to Cancel Amazon Prime
If you want to cancel your Amazon Prime membership, here's how to go about it.
Step 1: Log Into Your Account
Logging into your Amazon account is the first step toward canceling your Prime membership. You can simply end your Amazon Prime membership by navigating to help & service and selecting "End Your Amazon Prime Membership."
Step 2: Proceed to Prime Membership
Alternatively, you can log in and select your Prime Membership, so Amazon redirects you to your Prime membership page.
Step 3: Select Update, Cancel, and More
Go to the box with the options "Update, cancel, and more" in the upper right corner of the page. When you click that link, Amazon will prompt you to confirm to cancel your subscription.
Step 4: Cancel your Membership
Now, select "Cancel Membership." Amazon may ask you repeatedly if you want to cancel or change your decision. Amazon may also introduce you to several other options for membership cancelation, such as:
Switching to a monthly subscription (change from yearly to monthly).
Put a stop to your Amazon membership on the renewal date.
Receiving notice a few days before the subscription renewal.
After you confirm to cancel your Prime membership, Amazon will send you a confirmation that they will terminate your services on the day of your subscription renewal.
Why Can't I Cancel My Amazon Prime Free Trial?
If you cannot cancel your prime free trial, simply visit the official Amazon website. On the top right of the screen, log into your account and select the drop-down menu. Click the "Do not continue my free trial" link on the bottom left of the page.
On the next page, click the "End My Benefits" button. While automatic renewal will end, you can continue to watch your favorite programs up until the conclusion of your free trial. You can contact Amazon customer service for assistance if this does not work.
How to Cancel Amazon Prime Gaming
If you want to cancel your Amazon Prime gaming subscription, here's how to go about it.
Step 1: Log Into Your Amazon Prime Account: Use Amazon's official website.
Step 2: Navigate Prime Membership: Now select "your account," and then "Prime membership" will be listed below.
Step 3: Cancel Your Gaming Membership: Select Terminate Membership, then proceed with confirmation. Keep in mind that after this, all primary benefits are lost.
Step 4: Unlink Your Account From Twitch Or Any Other Websites: Unlink any accounts that might be affiliated with your gaming membership.
Conclusion
Amazon Prime members can cancel their Prime membership anytime they want. Amazon would issue full refunds if you didn't make eligible Prime purchases or use any Prime benefits during the current membership period. Amazon will give partial refunds if you have used some Prime benefits. Refunds take five business days to process.