As most of us know, Amazon typically has extremely low prices for its products. Other companies who are sick of losing out on sales to the giant online retailer have decided to offer a price match guarantee which states if you find the item with a cheaper price tag at one of their competitors, they'll refund you the difference!
So, let's find out: Does Home Depot price match Amazon?
Does Home Depot Price Match Amazon?
Home Depot has stated that they will price match Amazon if the item is sold directly by Amazon, not a third-party seller and if the item is available for delivery to your address. The price match guarantee is only assured online; in-person stores can vary depending on the location.
To learn everything there is to know about Home Depot's price match policy and how it applies to Amazon, keep reading! We will answer all your questions right now.
Does Home Depot Price Match?
Home Depot does offer a price match guarantee! While on their website, the offer seems fairly cut and dry, it can actually get a little confusing. So let's break it down.
The price match policy from Home Depot apparently only has three rules:
It must include the price of the item(s) plus the shipping cost.
Price Match items must be available from competitors to ship to the customer's location.
They will only honor requests submitted directly from the person who made the purchase.
However, this policy is actually only guaranteed for online purchases, and there is quite a lot of fine print.
If you want to take advantage of Home Depot's price match policy, you either need to call their customer service line at 1-800-430-3376 or visit their help page and chat with a representative.
In order to make a claim, you will need to have proof of each of the above requirements.
Does Home Depot Price Match Amazon plus 10%?
For several years, Home Depot's price match policy did claim that it would beat any competitor, including Amazon's, price by 10%. Unfortunately, the policy changed in 2020, and Home Depot no longer offers a 10% "price beat."
Now, the best the consumer can hope for is that Home Depot will simply match the listed price of the item on Amazon.
Does Home Depot Price Match Amazon Both in Stores and Online?
Whether or not Home Depot's price match policy applies to both in-person stores as well as online is a little unclear.
What we know for sure is that Home Depot online will definitely price match Amazon, whereas if you try to price match in a physical store, it may be up to the manager on duty or the regulations of the specific location.
Will Home Depot Price Match Everything on Amazon?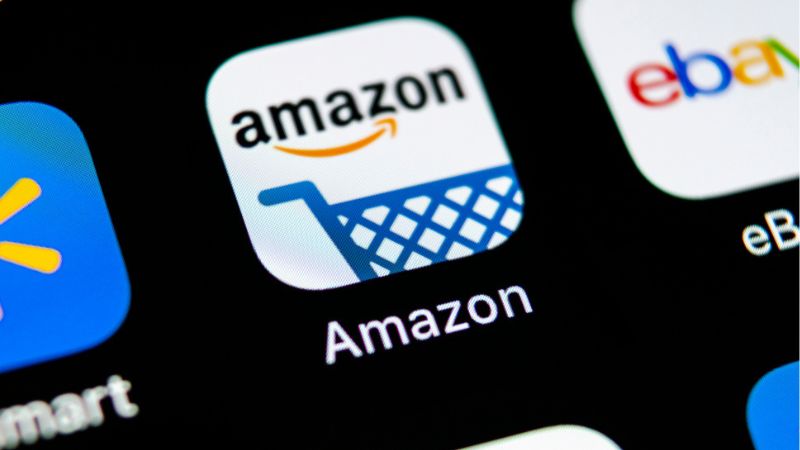 Home Depot will definitely not price match everything on Amazon. In fact, they have a few very specific rules that describe the items they will not be price matching on any from competitors.
Here's what Home Depot says its price match will not honor:
Seasonal, discontinued, obsolete, clearance, distressed or going-out-of-business sale merchandise.
Custom or special order products.
Volume or wholesale discount pricing.
Items sold via a third-party or discount site.
Open-box merchandise as well as reconditioned, refurbished, or previously discounted products.
Sales tax excluded prices.
Rebates, free offers, or specific one-time-only promotions, special events, and/or bundle offers.
Advertised pricing from a competitor based on typographical error or misprint.
Pricing from membership-based retail wholesalers.
Specifically for Amazon, that means you cannot try to use Home Depot's price match policy if you have a Prime membership discount, on Prime Day or any other cyber sale event, or for their many refurbished items.
Which Items Are Not Included in Home Depot's Price Match to Amazon?
While there are not necessarily specific items that Home Depot's price match doesn't apply to, there are several ways in which an item can become disqualified from the offering.
Here is a list of items that are not included in Home Depot's price match policy with Amazon:
Items on sale or discounted through memberships or special events.
Refurbished items.
Custom orders.
Items sold by a third party.
Contracts such as job offers.
How to Request Amazon Price Match in Home Depot Stores
As we have mentioned, getting a price match in a Home Depot store can be challenging, but it is possible!
In order to request an Amazon price match in a Home Depot store, you need to find the store manager. They will then look at the proof you have provided, and they will most likely need to call their superiors before giving the approval for the price match.
Many managers aren't educated on all the rules, and it can take time to finally get the price you want, but most locations do have the authorization to honor a price match.
How to Request Amazon Price Match at Home Depot Online
Requesting an Amazon price match at Home Depot online is much easier.
All you need to do is put your desired item in your cart, select the icon on the side of the screen for a live chat, and let the representative know you found the item on Amazon for a lower price point.
They will then step you through the process, and they should immediately change the price of the item in your cart to reflect the price match.
Does Home Depot Price Match Amazon After Purchase?
Great news, if you already made a purchase at Home Depot and then realized the product is cheaper on Amazon, you can get a refund for the difference thanks to the price match policy.
In order to receive your money back, you need to once again contact Home Depot's customer service team either online or in-store. One factor to note is that Home Depot will only honor the refund if the person requesting it was the one who made the original purchase.
If you purchased the item in a store and your Home Depot does not offer price match, you can simply return the item and buy it again online with the price match by following the instructions listed above.
Does Home Depot Canada Price Match Amazon's?
Luckily for those of you living in Canada, Home Depot Canada does price match with Amazon!
The rules and stipulations are the same, as is how you go about getting your item price matched. So you already have all the information you need!
What Other Stores Does Home Depot Price Match?
Now let's find out what other stores Home Depot will price match!
Other Home Depot Stores
Target
Lowe's
Ace Hardware
Independent Hardware Stores
Walmart
Realistically, Home Depot will price match with any competitor that sells the same product as long as it's not a discount store or third-party seller.
Conclusion
Home Depot does price match Amazon! As long as the item is not on sale, refurbished, or sold by a third-party, you can buy the product from Home Depot at the same price point by simply reaching out to their customer service team.