If Amazon has promised to refund your money for a failed delivery, bad product, late delivery, and whatever reasons, you may wonder how long it will take for the money to reflect in your account. So how long does Amazon take to refund?
How Long Does Amazon Take To Refund?
Amazon refunds often take anywhere from a few hours to 3–30 days after your carrier delivers the products to an Amazon returns center. Amazon then deposits your refunds according to your chosen payment method. This period, however, varies depending on the payment method used.
| | |
| --- | --- |
| Refund Method(s) | Time Duration |
| Credit card      | 3-5 business days |
| Amazon Gift Cards (Amazon.com) | 2-3 hours |
| Debit card, SNAP EBT card, Checking account | 10 business days |
| Gift card balance | 2-3 hours |
| Reward Points for shopping | 5 business days |
| Pay in Cash | 10 business days |
| Credit card (prepaid) | 30 business depending on the issuer |
Source: Amazon
Understanding how Amazon refunds work can significantly impact your purchasing experience with Amazon. Read on to learn more about Amazon refunds and when you should expect your money back.
How Long Do Amazon Refunds Take From Third-Party Sellers?
If a third-party seller fulfilled your order, then the third-party seller (not Amazon) will receive your returns and give you a refund. Typically, sellers are expected to process and execute a refund in 2-3 business days.
You can apply for one under Amazon's A-Z Guarantee policy if the third-party seller fails to issue a refund. Amazon will refund you and charge the seller for the cost of that refund.
However, it is essential to read your seller's return policy before you send your package back to them. This is especially important if your seller has placed conditions on how refunds for Amazon package returns should go.
If you don't meet the return requirement by your seller (like shipping certain goods over $35 without insurance), your seller might refuse you a refund, and Amazon's A-Z policy will not cover that either.
Are Amazon Prime Refunds Faster?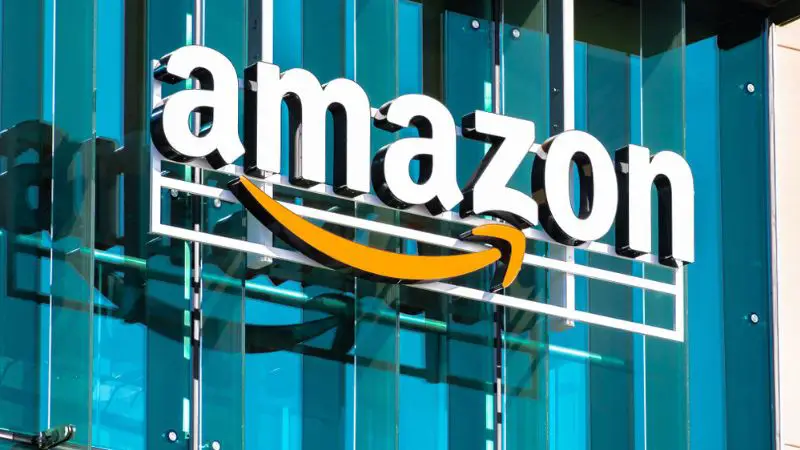 Amazon Prime refunds are not necessarily faster than refunds for non-Prime members. Refund time on Amazon Prime is almost the same as when they arrive as other regular Amazon refunds.
Depending on the payment method, returns on Amazon Prime can vary, sometimes up to 30 days after processing your returns.
If you are looking for an instant refund and cannot wait for Amazon to process your return, then Amazon offers the Instant refund option. Where available, Amazon will credit your card or your gift card balance. However, you still must return your package within 30 days to an Amazon Returns center.
How to Check the Status of Your Amazon Refund
If you have submitted a refund request to Amazon, it's pretty easy to check the status of that refund while Amazon is processing it. Here's how
Log in to your Amazon account, and select "Your Orders." Under "Your Orders," locate the one you submitted a refund for.
Click on View Return/Refund Status. The status of your refund should be visible now. You can also find the refund status at the bottom of the order summary or under the "View Order" details.
What Should I Do if I Have Not Received My Refund From Amazon?
A lot of things could be the reason why you are yet to receive your Amazon refund.
If you are dealing with late refunds from Amazon, here's what to do:
Wait for about 30 days. Though Amazon refunds vary with payment option, 30 business days are still a great stretch. If it extends beyond that, then there's a problem
Track your returns. It's important to know if your item arrived at an Amazon Returns Center. Though that may not be your problem, it may help explain why your refunds are delayed.
Make sure you check with your bank. Amazon often issues refunds after processing your returns. However, your financial institution may delay reflecting that payment to you. So, if you've yet to see the refund, you might want to confirm with your financial institution first.
For third-party fulfilled orders, ensure your returns are done according to the seller's requirements. Amazon's A-to-Z Guarantee Protection policy may not apply if you fail to meet essential return requirements.
Use Amazon's A-to-Z Guarantee Protection policy. Amazon will allow a refund by this policy on certain goods. If your A-to-Z Refund is denied, Amazon also lets you appeal that.
Contact Amazon's customer care. Amazon has excellent customer service that will provide personal interaction to deal with the late refund and any other frustration you had because of it.
How to Contact Amazon About a Refund Not Received
If you still have issues with your refund, here's how you can tell Amazon about it.
You could contact their customer service via their website. The service Web page provides a list of helpful things with refunds that could answer your questions.
Call Amazon directly at 1-888-280-4331. This customer service phone number will always be available 24/7
Use Amazon's Live Chat. You can use the live chat feature on Amazon's help page. That way, you get real-time attention to your issues with refunds.
How Long Do Amazon Refunds Take in the UK?
Refund policies on Amazon are essentially the same in the UK and the US. However, the payment method significantly determines how long you may get your refund. Similar refund options, such as Amazon's Instant Refunds, also apply in the UK.
Like in the US, these refunds are only completed when an Amazon carrier picks up the returns. If you stay in the UK and your carrier has already picked up the returned item and your payment method's processing period has already passed, you can contact Amazon UK.
Keep reading to learn how long it takes for Amazon to refund a canceled order.
Conclusion
Amazon provides refunds for returned items. Typically, Amazon refunds might take anywhere from 2-3 hours to 30 days to process. However, the time it takes for refunds to arrive varies and is mainly determined by the payment method used by the consumer.