Amazon Flex is a platform for independent contractors to deliver orders to Amazon customers and earn extra cash. If you are applying to Amazon Flex, it is important to know how the schedule and max hours work. And more importantly, if there is a limit on a number of hours you can work on Amazon Flex.
Does Amazon Flex Limit the Number of Hours You Can Work?
Amazon Flex does not allow drivers to work more than 8 hours daily. As a Flex driver, you can schedule as many blocks as you want as long as you are not exceeding the 8-hour per-day limit. Also, you can only work a maximum of 40 hours every week.
Keep reading to discover how many Amazon Flex blocks you can do per day, what you can do if you want to work more, how to get the most out of Amazon Flex, and more!
How Many Hours Can You Work on Amazon Flex per Week?
The max hours that Amazon Flex drivers are allowed to work in a week is 40 hours.
This is why keeping track of your daily work hours is essential.
When you reach the 40-hour max, you will not be able to schedule any more block deliveries for that week. So, as a Flex driver, you can only work 8 hours a day and 40 hours a week.
How Many Amazon Flex Blocks Can You Do per Day?
As a Flex driver, you can schedule as many delivery blocks as you want per day, as long as you are not working beyond the 8-hour limit.
If you are considering working as an Amazon Flex driver, you may ask, "how long is an Amazon flex shift? You can choose your shift schedule called "delivery block," with the maximum daily limit being 8 hours.
This means that you can choose to do two 4-hour blocks in a day. You could also divide your work hours by picking up deliveries from your local Amazon fulfillment warehouse for a 2-hour block in the morning, a 3-hour block in the afternoon, and an additional 3-hour block in the evening.
Generally, any combination you prefer will do as long as it does not exceed eight hours. So, if you prefer a long stretch of work, you can choose to work for 8 hours at a stretch with a one or two-hour break.
The most popular time slots at Amazon Flex are morning (7 am–12 pm), afternoon (12 pm–5 pm), and evening (5 pm–10 pm).
Why Does Amazon Flex Have a Cap on Hours?
Amazon Flex limits delivery partners from working beyond 8 hours a day and 40 hours a week. This policy was put in place by Amazon in compliance with the federal overtime law to ensure fairness.
This cap on hours also helps to reassert that a Flex driver's position is not full-time employment (and, as such, not eligible to demand benefits that come with being an Amazon employee) and to prevent overtime disputes.
However, some delivery partners have complained about this hour cap because they'd like to work more. After all, Amazon Flex drivers are independent contractors and are not concerned with overtime.
Can You Work More Than 40 Hours a Week on Amazon Flex?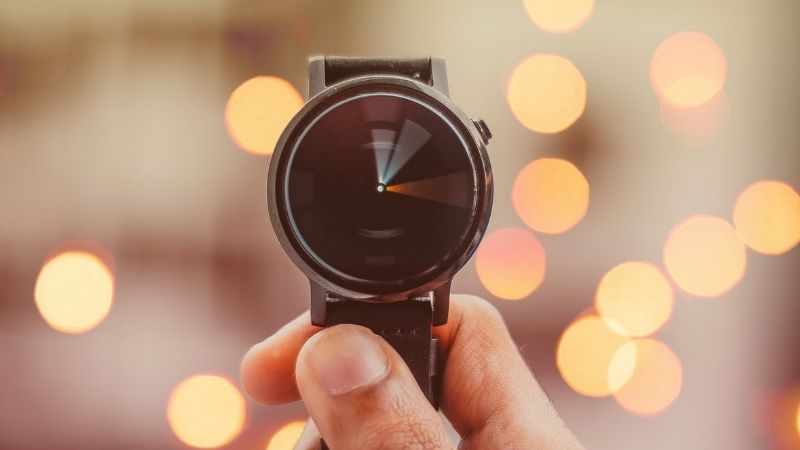 Delivery partners are not allowed to work beyond the 40-hour limit. If you have worked 40 hours a week, you may find that you cannot schedule more delivery blocks on the app.
However, if you work more than 40 hours a week, Amazon will compensate you with an overtime rate. So, yes, you may be able to work more than 40 hours a week on Amazon Flex.
How Do I Get the Most of Amazon Flex?
Amazon Flex allows delivery drivers to earn extra income during their free time. Knowing how to get the most out of Amazon Flex is important, especially because available blocks may fluctuate weekly and cannot be guaranteed.
As such, there are certain things to consider to optimize your earnings. Some of these are:
Prioritize lucrative delivery blocks with tips
Some Amazon Flex block deliveries tend to pay more than others. It is useful to note these block deliveries so you can register for the higher-paying blocks in the future.
An available delivery block typically shows the estimated payout rate from Amazon and the average amount of money drivers can earn based on the tips received for similar block deliveries recently conducted in the area.
Get involved in peak periods and seasons.
Some locations, like bustling metropolitan cities, may encounter high demand throughout the year, while others are seasonal. You can earn a higher hourly rate during peak times in such locations.
Likewise, the run-up from Thanksgiving to Christmas and early January is the busiest time for Amazon. You should not miss working as a Flex driver during this period as there are more delivery opportunities with an even higher hourly rate.
Take on Sub Same-Day deliveries.
Amazon Flex allows drivers to do Sub Same-Day deliveries where they have to make quick deliveries within a given period. If you do Sub Same-Day deliveries, you can earn as high as $55 for some deliveries.
How much you earn depends majorly on your area and how many deliveries you're to make. But you can usually expect to earn more than the standard $18 to $25 per hour that other Flex drivers make.
What Should You Do If You Want to Work More?
There are several alternative jobs on Amazon Flex besides being a Flex driver. If you want to earn more on Amazon Flex, you should consider any of the following:
Warehouse Associate
This is one of the popular jobs on Amazon Flex. Amazon warehouse workers get customers' orders and process the orders for shipment. The best thing about being an Amazon Flex worker is choosing flexible hours and schedules.
Personal Shopper
Another Amazon Flex job you should consider to earn extra income is being an Amazon Flex shopper. This is a task-oriented job guided by a digital handheld device. Like other flex jobs, you can choose your work schedule based on available shifts. Amazon Flex shoppers earn an average pay of $15 per hour.
Conclusion
Amazon Flex offers an opportunity to earn extra cash, but there is a cap on the number of hours you can work—8 hours a day and 40 hours a week. You can earn more money than average by prioritizing high-paying blocks, getting involved in peak seasons, and taking Sub-Same-Day deliveries.
Welcome to CompanyScouts! I am Jake, the founder of CompanyScouts. I hold an Msc in Economics and Business Administration. With a deep interest in the consumer segment, I strive to help people get to know their favorite companies even better.