If you want a quality drone, Amazon is the place to shop for it. But what happens in rare cases when these drones don't deliver on their promise? The answer? Amazon Drone Return Policy. Here's all you need to know about Amazon's drone return policy.
Amazon Drone Return Policy
The Amazon Drone Return Policy allows a 30-day return on drones after delivery. This means that users can return drones within 30 days of purchase. Interestingly, these drones can be returned damaged or intact depending on the policy that backs your purchase. Sometimes, these return policies vary per product/third-party sellers.
Tech products like quality flying drones are not in short supply on Amazon. These drones are available in varieties, and you can choose whatever drone you like. But what happens when you're unsatisfied with a drone and want to return it? Read on to find out more about Amazon's drone return policy.
Are Drones Returnable on Amazon?
You can return drones you buy on Amazon. But while the drones you purchase on Amazon are returnable, the drone return policies differ from seller to seller on Amazon. This is why it is important to check which return policy supports your drone before you buy it.
If you buy your drone directly from Amazon and not from a third-party seller, Amazon will be fully responsible and honor its return policy. This holds as long as you return the drone within 30 days after delivery.
Amazon's return policy states that the manufacturer warranty covers defective automotive items shipped and sold by Amazon.com, and Amazon recognizes these warranties. As such, Amazon will replace such items or provide a full refund of the item, as the warranty covers.
When you return the drones you purchased from Amazon; you can either request a refund or a replacement.
Can I Return a Used Drone on Amazon?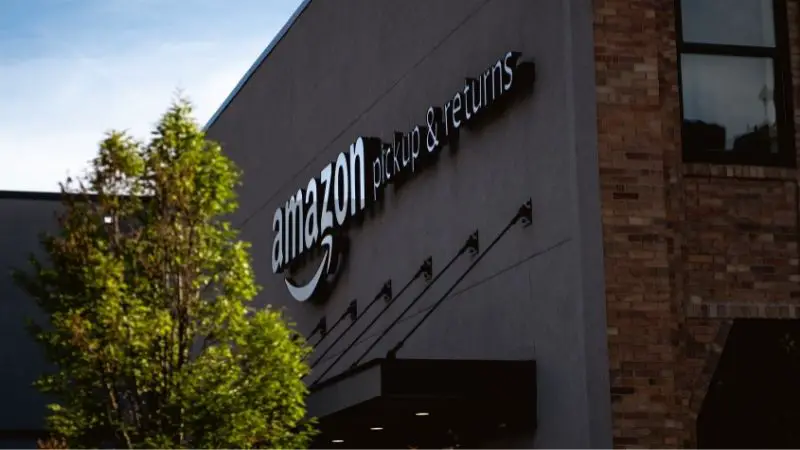 You can return a used drone on Amazon. Unless a drone is damaged or defective on arrival, you'll usually have to test it before you decide that you no longer want the drone. You may not know if a drone is functional until you use it.
If you want to return a drone after use, you must ensure it's in good shape and return it within the 30 days return window. You'd have zero issues returning such drones if they meet the eligibility for returns.
However, some drone products are expensive, and amazon might not take returns or provide a refund depending on the return policy backing the drone. It's advisable to contact Amazon in such rare cases to explore your options.
Can I Return a Crashed Drone on Amazon?
Amazon has suitable return policies on crashed drones, with conditions attached. So, returning a crashed drone might be a little tricky. If the drone was damaged upon arrival, you must contact Amazon immediately to get your return underway.
There's no need to wait as it might affect the credibility of your claims. You should take a picture of the damaged drone immediately after you unbox it.
Suppose you damage the drone while in use. In that case, there's little to no possibility that amazon accepts a drone you're crashed in use except if it's a provable manufacturer error which the manufacturer's warranty will back.
Can I Return a Drone to Amazon Without the Original Box?
Returning your drone in its original packaging is always ideal. If the box was already damaged upon arrival, you should provide proof and package the products into an appropriate box for return.
If the box is damaged, you should look for another box of a similar size to the original packaging and use it to return the drone. But you should inform Amazon about the damaged box before using another box to package the drone.
What Drone Brands Can Be Returned to Amazon?
Over 1,000 different drone models and their accessories are available for sale on Amazon. This list includes blue chip company brands like:
Holy Stone
Holyton
DJI
Sharper Image.
A majority of these drone models have a 30 days return policy, this means you can return them on Amazon within 30 days of purchase. However, some third-party sellers might have a different return policy. Ensure to check the return conditions highlighted in the product details before you proceed to purchase.
How to Return a Drone to Amazon
If you've ever returned anything on Amazon, there's nothing to worry about. Drone returns also follow the same procedure.
Log in to your Amazon account.
Find the drone under your orders.
Select the "RETURN" option (It will be available on the page if the drone has a suitable return policy.)
Clicking the return button initiates the return process. This process will include an Amazon shipping label that helps get the drone to the warehouse.
In any case, if you cannot find the return option, it is either because it's past the 30 days return window or because the third-party seller does not have a return policy.
If you have any serious issues with your drone order, such as damaged parts or accessories, you can choose to leave seller feedback or directly contact Amazon for further assistance.
Conclusion
You can return drones on Amazon within a 30-day window. Some third-party sellers do not have any listed return policy, so always check for the return policy that backs your purchase before buying. If you damage your drone and want to return it, Amazon may reject your grounds for returns.