Buying clothes online can be tricky, as you are not 100% sure they will fit as you want them to. This is why knowing about the return policy on clothes you buy online is important.
Here is all you need to know about the Amazon clothes return policy.
What Is Amazon's Return Policy on Clothes?
According to Amazon's return policy on clothes, customers can return clothes up to 30 days after delivery. To return clothing to Amazon, the item must still be in its original packaging, have all its tags, and be in perfect condition. Returns to Amazon within 30 days are free.
Amazon recently reviewed the return policy on numerous items, including fashion items.  Amazon has now announced that it will accept returns of clothing items. Read on to find out the requirements for a successful return on clothing items, how to return apparel to Amazon, and more.
Can You Return Used Clothing to Amazon?
You cannot return used clothing to Amazon. Amazon requires returned clothing items to be unused, so used clothes cannot be returned to Amazon even though they were bought there.
But how does Amazon know if a clothing item is used or not? To be eligible for a refund, returned clothing must pass specific requirements. For example, they must have the original tags attached, be brand new and unworn, and have the original packaging.
Can You Return Clothes to Amazon Without Tags?
If you take the tags off your clothing, you cannot return them to Amazon. It does not matter if the cloth was worn or not; as long as the tag is missing, Amazon would not accept a return request on the cloth.
According to Amazon's return policy on fashion items, all apparel returned to Amazon must be in brand-new, unworn condition and include all tags. They must also come in the original packaging and authenticity certificates that came with them.
According to this policy, Amazon will not accept goods returned without their original packaging and paperwork. In addition, Amazon will not accept returns for any clothing items that have been resized, altered, or damaged after delivery.
Can You Return Worn Clothes to Amazon?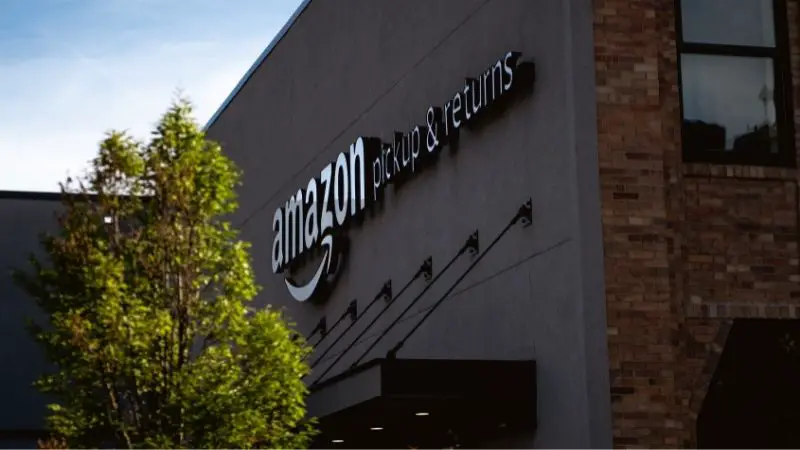 Unfortunately, Amazon requires all returned clothing items to be as good as new, and this means that no one must not have worn the clothes if you need to return them or get a refund.
And if you wear a cloth item and then wash it, it would still be considered a worn/used item, and Amazon will not accept it.
Can You Return Clothes to Amazon if It Has Been Washed?
You cannot return clothes you've washed to Amazon whether or not you have worn them.
You can return almost any clothing item, apparel, or accessory on Amazon if you've not washed them. For example, Amazon can easily take back items like shoes, sneakers, sandals, boots, pants, t-shirts, sweaters, blouses, jeans, sweatpants, and leggings.
However, underwear has a stricter return policy for hygiene purposes. If the underwear packaging is opened, Amazon will not accept its return request (as it is under the health and personal care items that you can't return to Amazon).
How Long Do You Have to Return Clothes to Amazon?
Clothing and other eligible accessories can be returned to Amazon 30 days after delivery. During this time, Amazon may contact you to let you know if they are okay with returning the items.
Most returns come with free delivery to Amazon, so you won't have to spend money on shipping to give someone some clothes. However, if the mistake was your own, you cannot return clothing that has been damaged or altered.
If you don't return your clothes to Amazon within these 30 days, Amazon will no longer accept the return. If you still need the clothing item, you'll have to shop for it and pay in full. You cannot get a refund or replacement on any clothing or fashion item that has spent more than 30 days with you.
Does It Need to Be With Amazon Within 30 Days?
You need to return any defective clothing item that didn't meet your taste to Amazon within 30 days. If you return the item after the deadline, Amazon could refuse to accept it for return at all. While returns may take some days to get to Amazon, you should send the item back to Amazon within 30 days.
However, sometimes, this depends on the vendor. For example, depending on the vendor, Amazon could allow you to return clothing after 30 days. But if you return an item to a third-party vendor after the deadline, the shop usually won't give you a full refund.
You might need to pay a restocking fee if you want to return a clothing item to Amazon more than 30 days after Amazon delivered it to you. But remember that Amazon has the right not to accept a clothing item return after 30 days.
What Happens When You Return Clothes on Amazon?
You might be wondering what Amazon does with returned clothes. If a product doesn't adhere to the criteria for "new" items, it will undergo additional inspection.
Depending on their state, such items may be sold to liquidators, resold as used items at Amazon Warehouses, donated to charitable organizations, or sent back to the supplier. Amazon disposes of items that are bad or defective.
Is It Free to Return Clothes to Amazon?
Amazon offers free returns for items you purchase from Amazon. If you return items after the 30-day return window has elapsed, there can be a restocking fee for things you bought on Amazon.
Even though you may be able to return some clothing items for free, you might need to deduct a small cost from your refund. Amazon will deduct a modest fee per unit when this is returned and refund the total amount. This is when you do not return the item on time.
However, if you return the item in time, Amazon will not charge for return shipping. Regardless of the shipping option you choose, there are no return fees.
If you got your item from a third-party seller on Amazon, read their return policies, so you are sure whether or not you have to pay for returns.
How to Return Clothes to Amazon
You can easily return clothes to Amazon. However, be sure not to overdo it because Amazon may ban or limit your account if you process too many returns.
Step 1: Log Into Your Amazon Account To Request A Return
Once you have logged in to your account, go to your most recent orders. Select "Your Orders," choose the clothing item you want to return, and select "Return or Replace Items."
Step 2: Give Reasons For The Return
Next, you can select from a drop-down option of explanations provided by Amazon for returning an order. Amazon gives you a couple of options for how you would like to handle returns of clothing and other items.
Step 3: Prepare Your Package For Return
If Amazon approves your return request, you must follow the "Submit Return Request" instructions. Amazon includes a return label in the package when delivering a clothing item, and this label is essential if you want to return your package successfully. If your delivery package doesn't already have one, you can download one at Amazon.com.
After printing the shipping return label, attach it to your package and drop off the package at the closest UPS location. If you don't have a shipping label, you can still drop off Amazon returns at Kohls.
Conclusion
Amazon accepts the return of clothing items. You have 30 days to return the clothing and fashion items you bought from Amazon. The clothes you want to return must be unworn, unwashed, and free of damage. The return window on third-party items might vary.
Welcome to CompanyScouts! I am Jake, the founder of CompanyScouts. I hold an Msc in Economics and Business Administration. With a deep interest in the consumer segment, I strive to help people get to know their favorite companies even better.