Have you ever bought an item on Amazon only to see that the price has doubled or, in some cases, tripled at checkout? You are not alone.
The issue of mispriced items is one of the biggest frustrations of shoppers on Amazon. Here's what you should know about Amazon price mistakes.
Do You Have to Honor Amazon Price Mistakes?
If Amazon has a price mistake, you are not bound to honor this error. This is because a technical glitch or typographical error could have caused the price mistake. Usually, the error could be on the merchant's part, caused by scammers, or a problem in the system.
As a buyer, you can pay the correct total price or simply cancel your order on Amazon if there's a price mistake. Keep reading to know more about Amazon's policy on mispriced items and loopholes in the policy.
Amazon Price Mistake Policy
Amazon is not compelled by Federal law to honor a pricing error if it is less than the actual asking price.
However, different situations will determine how Amazon will handle price errors. Most of the time, Amazon rectifies the pricing error and demands that clients pay the correct amount if the item is still in the cart.
Amazon might not charge you the higher asking price if the price difference is not so much. And, if you have already purchased the item before the price changes, you will not be required to pay the correct amount.
However, if you're yet to make a purchase when the price changes, Amazon will require you to pay the new price. So, Amazon will adjust the price in the cart if you select an item or product, and the actual price changes before you make payment.
Does Amazon Have Price Glitches?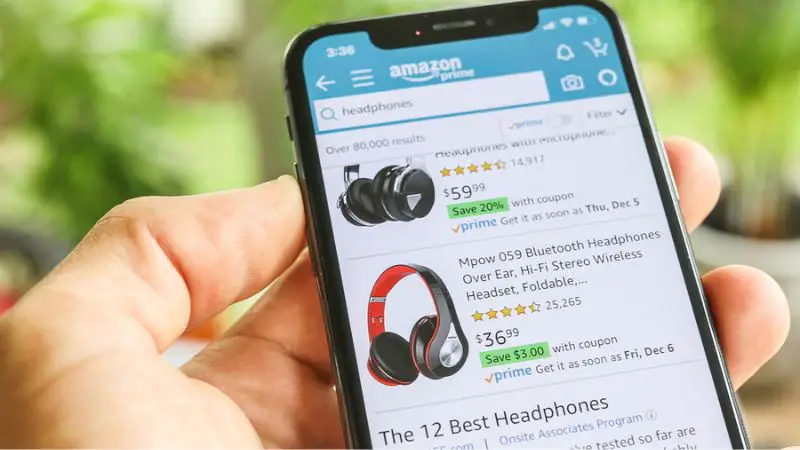 Price glitches are part of the common problems almost every e-commerce platform faces. Price glitches or mistakes happen when products show the incorrect price due to a system error.
Like every other e-commerce website, Amazon has glitches too. Some of Amazon's price glitches have made the news. And yes, customers can take advantage of (or lose from) price glitches.
Usually, price glitches can occur due to technical snags, a glitch on merchants' end, or algorithmic drops in the price of products until someone purchases the wrongly quoted product or reports it. Sellers may not be penalized for pricing glitches.
What Happens if the Price Is Wrong on Amazon?
Amazon usually fixes its pricing errors promptly. When the prices are updated, the customer would be required to pay the total cost or cancel their orders if they have not made payment.
Some buyers have been able to order and pay for items at the wrong lower asking price. If you get to pay for a lower price before the price is rectified, you may not have to shell out extra cents when the new price has been updated.
Even though customers may be able to get away with purchasing items for less money, it is still advised that they report a price issue if it seems to be an error.
Immediately after Amazon finds out about pricing errors on sellers' listings, they notify the sellers. However, Amazon can go on to deactivate or delist the affected product listings so that sellers can avoid potential negative customer experiences.
Amazon Sellers avoid pricing errors on Amazon by setting their offering price according to the Fair Price Policies at Amazon's Marketplace.
How Do I Report a Price Error on Amazon?
When you discover a price error on the Amazon website, you can report it by following these five simple steps.
Visit the product page that has the pricing error.
Select "Report Inaccurate Product Information."
Select "Other product Detail" from the first drop-down list.
Select "Price Issues" from the second drop-down menu.
Type any kind of comment if necessary, then click "Submit."
This guide applies to both sellers and buyers on Amazon. Once the complaint is submitted, the Amazon support team will rectify the issue as soon as possible.
How Can You Protect Your Account From Amazon Price Mistakes Today?
As an Amazon vendor, you need a few tools to help ensure that your selling experience is seamless on this platform. These tools help ensure that your prices remain correct and your account remains secure. One such tool is the Amazon GuardDuty.
The Amazon GuardDuty helps to keep your Amazon Web Services accounts and workloads secure.
This software is a service that will keep an eye out for any malicious activity or unauthorized behavior that could endanger your account. It is an intelligent, cost-effective solution for continuous threat monitoring in the AWS Cloud.
You can also get Amazon Price Error Trackers. Whether buying or selling on Amazon, a price tracker should be part of your tools, as they are the best tools for helping you keep track of product prices. 
Can You Take Advantage of Price Mistakes on Amazon?
You can take advantage of the price mistakes on Amazon when you purchase an item with the wrong lower price tag before Amazon rectifies it. This way, you don't have to pay extra even after the price has been corrected.
But if the price error is detected and rectified before your purchase, you will be required to pay the correct amount in full or cancel your order.
Conclusion
Amazon has the right to cancel orders due to pricing errors. If you placed an order for a wrongly priced item, Amazon can rectify the price before you make payment. However, if you have paid for the item (at an asking price lower than the correct price), Amazon will not require you to pay more.