You can get different books on Amazon, including hardcovers, paperbacks, or e-books. If you want to check out the content of a book to decide if you like it, you may wonder if you can return books on Amazon. So, can you return books on Amazon?
Can You Return Books on Amazon?
Amazon's return policy allows consumers to return books within 30 days. If the books were purchased online or at an Amazon physical store, you could return them within 30 days after shipment for a full refund. Most third-party sellers on Amazon Marketplace offer similar book return policies to Amazon.
Can you return a book if the wrong book was delivered to you, if the book was damaged on delivery, or if you simply didn't like the book? Keep reading to find all you need about Amazon's book return policy.
Can I Return a Book to Amazon if I Don't Like It?
It would be unfair of Amazon to force you to keep a book you don't like. So, Amazon has a customer-friendly policy for easy returns of books. If you got a book from Amazon that you didn't like, you could return the book to Amazon.
To save yourself the need to return a book to Amazon, you can use the special feature on Amazon called "Look inside a Book" before making any purchase. This feature lets you preview a limited number of pages from the book you want to purchase, which may help you decide if you like a book beforehand or not.
Can I Return a Book to Amazon After Reading It?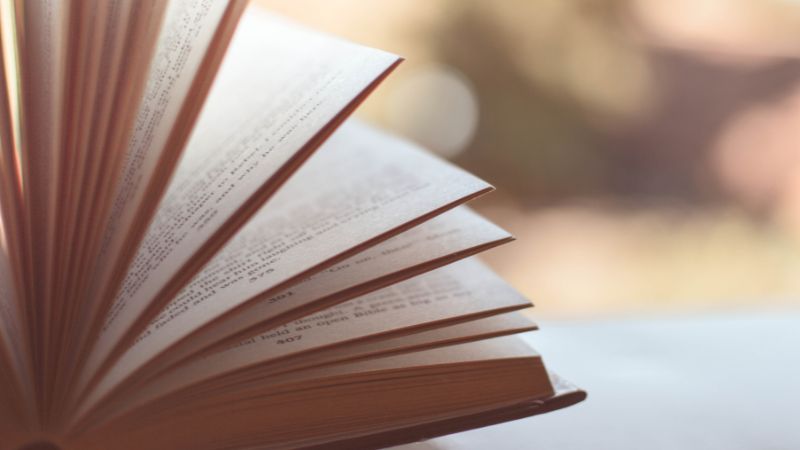 You can return a book to Amazon after reading it. However, you should not wait to finish a book before deciding if you want to keep it or not. The first few pages of a hardcover or an e-book can help you decide whether to keep or return a book.
Amazon is not a library, and books purchased there should not be treated that way. Amazon allows users to return an e-book within seven days if it's an accidental book purchase, and you can return books after 30 days if you didn't like the book or didn't meet your expectations.
How Do I Return a Book Bought on Amazon?
Amazon gives its customers 30 days to return books bought on Amazon. You can return hardcover books that are still in good condition directly on Amazon. It is good to always check your book return policy before buying it.
There is a different policy for e-books. You can return a Kindle e-book to Amazon within seven days of purchase for a refund or exchange.
Here is a step-by-step guide on returning a book you bought on Amazon.
Log in to your Amazon account using your email address and password.
Go to the orders page—select "orders" and see different options based on your product. If it is a digital product such as an e-book, select "digital order'.
Search for the book you want to return using the title.
Then click on "return for refund."
You will be asked for a reason for the book's return. Explain in a simplified way with genuine reasons.
You have successfully requested a refund. Wait for the process to be completed. If your request is granted, Amazon will refund your money to your account within 3 to 5 days.
Usually, Amazon will give you a refund or replace your book after you have sent the previous order back. If it's an ebook, you will no longer have access to it once you return it.
You should not misuse Amazon's return policy; instead, you should use it for genuine accidental purchases or damaged books. Once Amazon notices a frequent request for a return by a customer, Amazon may ban the person from using this option, even for legit returns.
What Happens to Books Returned to Amazon?
Books returned to Amazon can be disposed of depending on the book's condition. Amazon has a name to protect and won't resell any product in damaged condition. When books are returned in good condition, Amazon can resell them at a lower price after they have been inspected.
Used books help people that can't afford to shell out the full price of books to get these books at discounts. Returned books can sell as used books at 20 to 60% discounts.
Amazon also partners with e-commerce liquidation websites like liquidation.com and direct liquidation to help them sell the books to people interested in buying them.
E-books returned to Amazon affect most authors. Readers should be considerate before clicking the "return for refund" button. Authors get paid royalties by Kindle Direct Publishing when a customer purchases an e-book.
When customers return the book, the money paid is deducted from their royalties, and only the authors bear the cost.
How Much Does It Cost to Return a Book on Amazon?
Amazon will only be responsible for paying the bills if the return cause is their fault. So, you can return books to Amazon free of charge if it was a wrong order, the book was damaged on delivery, or if you didn't like the book.
But you can only return books free of charge if you do that within 30 days of receipt. Amazon will charge you restocking fees if you return books more than 30 days after delivery.
If you're paying for return shipping, the price for books per shipment is $3.00 and for an item is $0.99.
Conclusion
You could return books on Amazon within 30 days of receipt if you did not like them or even after you've read them. Amazon can resell returned books as used books at a lower price than the new ones. You can return e-books after seven days for accidental orders.