Just ordered from Walmart and wondering why they are taking so long to ship your order?
When compared to Amazon's speedy delivery options, Walmart's standard delivery can seem incredibly slow by comparison.
We explain below why your order may be taking so long to ship and be delivered to you.
Why Does Walmart Take So Long to Ship?
It can take a while for Walmart to ship and delivery your order because they rely on third-party delivery services and because they don't have as many warehouses as, say, Amazon. Your order may also be taking a while to ship because you didn't order before 2 pm.
---
KEY TAKEAWAYS
Walmart can take a while to ship because they rely on third-party delivery services (FedEx, etc), and they don't have a ton of warehouses.
Orders may also take a while if you didn't order before 2 pm on a weekday.
If you feel something is amiss with your order, you can get in contact with Walmart.
---
1. Third-Party Delivery Services
One of the main reasons why Walmart deliveries can take so long is because Walmart relies on third-party delivery services, such as FedEx, UPS, DHL, and more. These services simply do not work as quickly as many customers would like.
Your package could take a long time to ship because of these services. Then, when the packages finally ship, it could still take a long time for them to be delivered.
So, all in all, the entire shipping and delivery process could be much longer than what you were hoping for. For the most part, you still will receive your order within five days.
However, five days is much longer than Amazon's two-day delivery promise — a promise that Walmart does occasionally try to meet. Many customers have become a fan of Amazon's two-day shipping process.
But Amazon has its own delivery drivers and services. This helps them ship and deliver packages in no time.
Walmart doesn't have these services and instead must rely on third-party services. These third-party delivery services are the number one reason why packages take forever to ship and be delivered.
2. You Didn't Order Before 2 PM On a Weekday
Another main reason why your Walmart order hasn't shipped? Look at when you ordered.
If you're looking for two-day delivery or quick shipping, you should order before 2 pm on a weekday. If you order later, your package won't ship until later. Also, if you order on a weekend, you'll likely have to wait for a business day to occur before your order ships.
Meanwhile, if you order by 2 pm on a weekday, you can expect your order to ship within 24 hours. Often, your order will ship on that same day!
Many customers experience a slow shipping situation when they order after 2 pm. So, if you want your future packages shipped and on your door sooner, order before two!
3. Walmart Doesn't Have As Many Fulfillment Centers or Warehouses
Walmart doesn't have as many fulfillment centers or warehouses around the United States. Therefore, they cannot offer quick shipping from various locations as Amazon can.
This can also sometimes play into why it's taking your order so long to ship. As Walmart only has a few warehouses (when compared to Amazon, at least), these warehouses have an awful lot of orders they must complete.
Often, this can lead to a slowing of the shipping and delivery process. Eventually though, this situation will even out — but your order may take an extra day to ship.
Can You Do Anything to Make Walmart Ship Faster?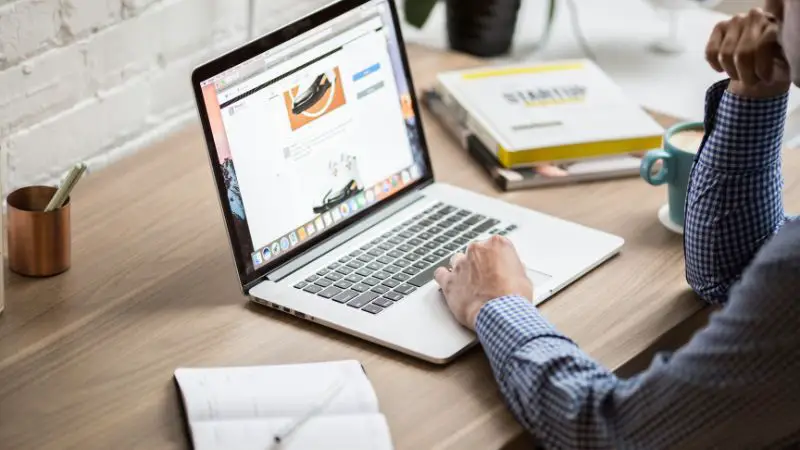 Unfortunately, there isn't a lot you can do to make Walmart ship your order faster. The only thing you can do is ensure you order before 2 pm on a weekday.
Then, you can make sure you'll receive your order sooner rather than later. Other than this, there isn't anything else you can do.
How Long Should You Wait Before Contacting Walmart Support?
Sometimes, Walmart customers find themselves in a horrible situation where their order still hasn't shipped. If you were promised two-day or standard delivery and this time frame has already come and gone, you should get in contact with Walmart Support.
For example, let's say you've ordered standard delivery. Three to five days have gone by. You still haven't received your package, and it's saying it hasn't shipped.
You should then get in contact with Walmart Support to inquire about your order!
Conclusion
In conclusion, many factors can affect when your order ships — and why it's taking so long. Walmart's reliance on third-party delivery services is the main reason why orders can take a while to ship.
However, Walmart's lack of efficient warehouses and fulfillment centers can also be to blame.
Finally, if you've ordered after 2 pm or on a weekend, this could slow down shipping. Instead, make all your online Walmart orders before 2 pm, and always on a weekday!