One of the most beloved features of Amazon is its fantastic return policy. If there is literally any problem with your item, if you return it within 30 days of the shipment date, you will be issued a complete refund.
But many users are reporting that Amazon has started sending back refunds even when customers do not initiate a return. So let's find out: Why did Amazon refund me for no reason?
Why Did Amazon Refund Me for No Reason?
If Amazon has refunded you randomly for an item you received and you did not wish to return it, it is most likely because when the item arrived at your home, the confirmation of its delivery was not sent to Amazon, and the site believes you never received the package.
If you want to learn the other reasons why Amazon refunded you for seemingly no reason, keep reading! We are going to go through the many reasons why this might happen, as well as what you should do if it does.
1. Amazon Did Not Receive Confirmation of Delivery
The most common reason why Amazon refunded you for seemingly no reason is that the site never received confirmation of delivery, and it assumes you did not get the product and didn't get around to placing a request for a refund.
When Amazon gives you an expected delivery date, if the item arrives later than the set date, you could be entitled to a partial or complete refund due to their policy. And if it never arrives at all, you will certainly receive a full refund.
So, when a package arrives at your door, the courier should notify Amazon that it was delivered. However, Amazon does deliver about 1.6 million products every day, and errors certainly happen.
If Amazon does not get a confirmation that your product arrived after a certain date, they will return your refund to you, even if you don't initiate it yourself.
2. Amazon Finds a Discrepancy with the Third-Party Seller
Amazon has a very specific Seller Fulfillment Policy which clearly states that if there is a problem with one of their millions of third-party sellers, including discrepancies with their products, prices, or shipments, you may be entitled to a full or partial refund, even if you actually received the product.
3. Amazon Made a Mistake
The bottom line is, Amazon is a huge company with millions of orders daily, and although they are one of the most reliable and trustworthy online marketplaces available to use today, they certainly still make mistakes.
Amazon could have refunded you accidentally attempting to refund someone else, or the site could have simply sent a refund completely randomly due to an algorithm issue.
What Should You Do if Amazon Refunds You for No Reason?
No matter why Amazon refunded you even though you received the product and don't want to return it, you're probably wondering: What should you do if Amazon refunds you for no reason?
If you notice that Amazon has refunded you for essentially no reason, there are essentially two options: You can simply keep the product and not say anything, or you can reach out to Amazon customer service.
If you decide to keep the product, it is likely that Amazon will never notice their error and you will simply get to enjoy an Amazon item for free. However, if they do, you will receive the option to either be re-charged or return the item at a later date to keep the refund.
However, if your moral compass is directing you towards contacting Amazon's customer service, you can either contact them on the Amazon.com site or call them at their 24/7 customer service number: 1-888-280-4331.
When you reach out, they may be able to explain why you get the refund and even give you the go-ahead to keep the product anyway! On the other hand, they could give you the option to either keep the product and be re-charged or return the item to keep the refund.
What Happens if You Don't Return the Refund?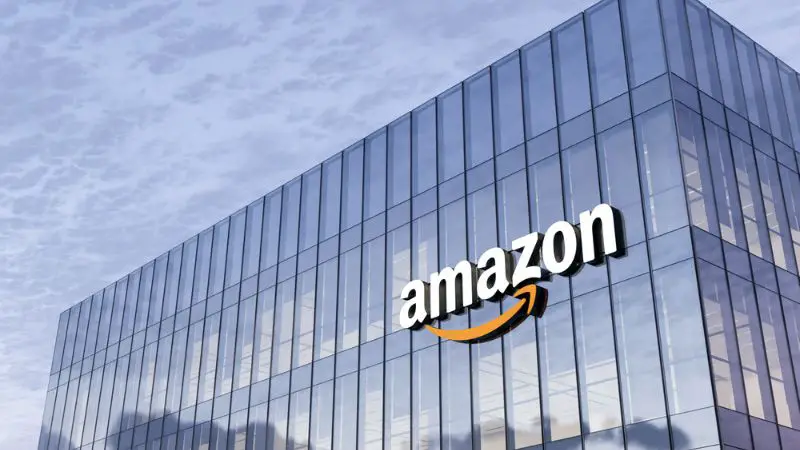 Technically, in case it was not a justified refund, you are legally obligated to return it unless you opt to be re-charged by Amazon.
However, if Amazon does not know that you actually received the package and you do not contact the customer service team, you may be able to keep the product without them ever noticing.
Luckily, Amazon has an incredible customer-driven site, and they truly do everything they can to ensure their customers are happy with their purchases. So if you do let Amazon know that you have received a refund incorrectly, they could simply tell you to keep it to apologize for the drama!
If when you do reach out and an Amazon representative does ask you to return the product, you can instead decide to be re-charged for it. However, if you do decide to return it, Amazon will likely continue to ask for the product, and if you don't, they will most likely recharge you anyway.
It is extremely unlikely that Amazon will take action against you if you do not return an item that was refunded unjustly.
Why Did Amazon Refund Me Less Than What I Paid?
In addition to accidentally receiving a full refund for a product you got and were happy with, there is a chance that you will receive a small or partial refund for the product.
As well, if you do decide to return a product and initiate a refund, there is a chance that Amazon will only refund a part of the total price of the product.
So, why did Amazon refund me less than what I paid? Essentially there are three reasons: restocking fees, return shipping fees, or a discrepancy with a third-party seller.
As you know, even the mighty Amazon can make a mistake. If you don't return a product to Amazon, but they thought you did, you might receive a partial refund, because Amazon keeps the restocking fee for the non-existent return. And if you do return a product, there is still a chance that you will be charged a restocking fee.
If you return an item that seems to be used, Amazon can charge you up to 50% of the original sale as a restocking fee.
As well, Amazon may require that you pay a shipping fee for the return. Although it is uncommon, depending on why you initiated the return, you may have to pay for the shipping yourself. Amazon will either have you pay for itself at a third-party courier when you send the item back, or they could send you the label and then take it out of your return amount.
The third reason why you may only receive a partial refund is if there is an issue with the third-party seller from whom you bought the item. If Amazon notices a discrepancy with a third-party seller, i.e., if their prices are mislabeled, if they did not send the product all time, or a variety of other reasons.
No matter why you received a partial refund from Amazon, they should describe why it is not a full refund; however, if you have any questions, you can always call the Amazon customer service line to find out why!
Conclusion
There are three reasons why you got a refund for an Amazon item that you received and don't wish to return: Amazon didn't get a confirmation that you got the product, Amazon found a discrepancy with the third-party seller from who you bought it, or Amazon simply made a mistake.