Amazon is a reputable company that has changed the narrative of online shopping. The core of Amazon's services also involves third-party sellers who put their items for sale on Amazon. But these sellers don't have the same policy as Amazon. So, what should you do if an Amazon seller won't refund?
What to Do if an Amazon Seller Won't Refund
If an Amazon seller won't refund you, issue a complaint to Amazon. However, you must have requested a refund and waited for at least one day for the Amazon seller to give you some feedback. Also, be sure you're making the refund request in line with the seller's refund policy.
Since sellers have their return and refund policy, getting a refund from an Amazon seller may be challenging. Can Amazon sellers deny you a refund? What should you do if a seller isn't responding to a refund? Keep reading to find out.
Can Amazon Sellers Deny a Refund?
Amazon sellers can deny a refund if it is not in line with their refund policy. One of the ways they deny refunds to customers is by refusing to respond.
Understandably, sellers may have to spend a lot of time sorting out refunds and other important parts of their business. So, depending on how large their store or business is, they may take some time to respond.
Amazon's policy for sellers in the online store does not permit them to deny refunds. If a seller refuses a refund, it is because they have chosen to.
So, once you contact a seller about a refund, you should usually wait about one calendar day to hear back from them. If they don't reply to you after 24 hours or refuse to refund you (in line with their refund policy), you should report to Amazon immediately.
Suppose a seller has a refund policy and the item being returned for a refund is still within the accepted time of the refund policy. In that case, Amazon expects the seller to honor their policy and issue a refund.
If a seller denies this refund when they should accept it, there may be consequences. This is especially true if the buyer logs complaints with Amazon and if Amazon finds their complaints tenable.
The Amazon A–Z guarantee claim is one such protection that binds both sellers and buyers on Amazon. If Amazon finds fault with the seller, they can debit the claim amount from the seller and issue it to the buyer as a refund.
Amazon A-to-z Guarantee Protection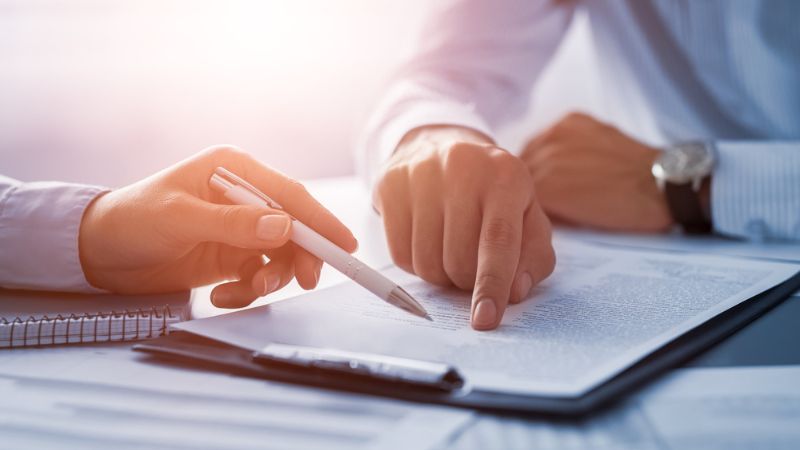 The Amazon A-to-Z guarantee protection is important for buyers on Amazon. This guarantee policy is in place so buyers can be confident anytime they shop and enjoy the best shopping experience on Amazon.
To qualify for this guarantee protection, you must have purchased Amazon.com or use Amazon Payments for qualified purchases.
This protection covers the condition of your item and its timely delivery. It will refund you if a seller fails to give you an agreed-upon refund or charges more than the amount authorized for the purchase.
However, the Amazon A-to-Z Guarantee does not cover all items or situations. Some of the items not covered include:
Payment for services and subscriptions
Digital merchandise
Damage or loss of goods after delivery to the specified destination
Chargebacks from credit cards issuers
The guarantee covers up to $2,500 of the purchase amount, including shipping charges.
So, if you have a complaint concerning an item you purchased from a seller on Amazon, you can contact the seller in the hope of resolving the issue.
If, after 24 hours of reporting an issue to a third-party seller, you don't get a reply that addresses the issue, you can file this A-to-Z Guarantee claim. 
If Amazon investigates the complaint and it ends up in the buyer's favor, the seller loses the claim amount to the buyer, and the issue would reflect in the seller's account health or order defect rate.
What Should I Do if an Amazon Seller Is Not Responding to a Refund?
When you message a seller directly as a buyer to request a refund and don't get a response after a while, you should involve Amazon by filing the complaint under the A-to-Z guarantee protection.
Usually, you should wait one day to hear from the seller and allow them to resolve the issue directly.
If you have returned an item to a third-party seller (according to your agreement), but the seller is yet to fulfill their end of the agreement, you should contact Amazon. If this is the case, you should give the seller up to 14 days to issue the refund.
However, note that the Amazon A-to-Z Guarantee may not cover your claim if you refuse delivery of an item or send the item back without tracking information.
How to Request an A-to-z Guarantee Refund
It is okay for you to file an A-to-Z guarantee claim if you have a problem with a purchase you made from a third-party seller. Here's how to request an Amazon A-to-Z Guarantee refund::
Log in to your Amazon account
Go to "Your Orders"
Locate the order you want to complain about.
Select "Problem with the order."
Choose the problem from the dialogue box that displays the list of problems.
Click "Request refund."
Type in your comments in the text box that appears.
Choose "Submit."
While it may take a while for Amazon to review these requests, you'll get an email when they have decided on your complaint. While you wait for a response, you can check back for the status of your request.
Suppose the item you purchased falls under the items that the Amazon A-to-Z Guarantee does not cover (items like services, subscriptions, digital merchandise, or chargebacks). In that case, you may be unable to file an A-to-Z Guarantee claim.
Also, you won't be able to file this claim if the damage to the goods (or loss of the goods) happens after the item has been delivered to the specified address.
How to Report a Seller That Won't Refund
When you have contacted a seller, and they won't refund you, you can send a follow-up message asking to know why the seller is yet to refund you. If you still don't get a response from them, contact Amazon's customer representative.
You would be presented with the option to report under the A-to-Z guarantee claim, but you need your tracking number alongside proof that the item has been returned for the claim to end in your favor.
You should not report a seller if you refused delivery and expect them to refund you or if you sent back the item without tracking information.
Conclusion
Amazon expects third-party sellers to be professional when handling refund requests. So, if an Amazon seller refuses to refund you, complain to Amazon after one calendar day. If the seller fails to fulfill their part of an agreement for a returned item, contact Amazon after 14 days.
Welcome to CompanyScouts! I am Jake, the founder of CompanyScouts. I hold an Msc in Economics and Business Administration. With a deep interest in the consumer segment, I strive to help people get to know their favorite companies even better.