Once you've started working at Amazon, it's nice to know when you can expect your direct deposits to hit your bank account. After all, it seems like every company — and every bank — is different. Keep reading to learn when you can expect to see your paycheck!
What Time Does Amazon Direct Deposit Hit?
Amazon direct deposits often hit employee bank accounts on Friday mornings. However, some employees may get their deposits around Thursday night, depending on their bank. Those who have Chime could even get their deposits around Wednesday, though this varies from employee to employee.
Below, we explain in detail when you could expect your direct deposit from Amazon to hit your bank account!
Why Is My Direct Deposit From Amazon Not Showing Up?
At the very latest, you should always expect your direct deposit to show up in your bank account on your payday. As everybody's payday can differ depending on position, ensure you know exactly when your payday is when you are hired.
Your supervisor will be able to tell you when you get paid. Some people are paid every Friday, while others are paid every other Friday (biweekly). Make sure you know when you can expect your direct deposits to hit your account.
There are many reasons why your direct deposit may not show up, especially if you're new to the job and this is the first paycheck you're getting, problems could also occur. For example, you could have accidentally provided the wrong account or routing numbers to Amazon.
Often when you are hired, you aren't paid immediately for all the work you've done if you're paid biweekly. This is because payments are set up about a week behind schedule. You'll always be paid for what you work, but it will come on the next paycheck.
What Should I Do if My Direct Deposit From Amazon Is Not Showing Up?
You can always expect to be paid on your payday, which is almost always Friday. Normally, you'll be paid either very early Friday morning or around 9 am at the latest. If Friday has fully passed and you still haven't received your deposit, get in touch with Amazon HR.
When Do I Get My First Amazon Direct Deposit Paycheck as a Flex Worker?
Amazon Flex drivers have a different time when they are paid. For example, Amazon warehouse workers are always paid on Fridays. Flex drivers, in comparison, are paid on Tuesdays and Fridays, twice a week.
Amazon is normally pretty good about sending out these payments on time if you're a Flex driver. You can expect to receive your deposits after 5 pm local time on Tuesdays and Fridays.
Some people may experience delays when receiving their first paycheck as a Flex driver. However, you will normally receive your first paycheck (on Tuesday or Friday, whichever comes first) on time as long as all of your orders are completed within the given timeframe!
When Does the First Amazon Paycheck via Direct Deposit Hit – Reddit Experiences
Amazon employees have flocked to Reddit to explain to new employees when they can expect to receive their first direct deposit. Often, you'll receive your first direct deposit on your first scheduled payday, which is Friday, for all regular (warehouse, etc.) workers.
However, if you're paid biweekly, you likely will only be paid for the orientation you completed and not any other work that you may have done in the most recent week. This is normal — and you will always be paid for whatever you work, though it will appear on your next paycheck!
When Does Amazon Direct Deposit Hit via Chime?
Those who use Chime have sometimes noticed that they will be paid as early as Wednesday before their Friday payday. However, it should be noted that this isn't the case for every single Chime user. It does vary.
If you are waiting to receive your first paycheck via Chime, you might not get it until your regular payday on Friday. After your first paycheck, you may begin to receive your deposits on Wednesday, though!
You may continue to keep receiving Friday payments in some circumstances. This all really just depends on when Amazon sends out their payrolls and sends money to their employees.
When Does Amazon Direct Deposit Hit via Cash App?
If you use Cash App to receive your direct deposits, you could end up receiving your paycheck in the early morning on Thursdays, a day before your payday.
Again, this could differ for each individual employee — and could vary from week to week, depending on when Amazon sends out its payroll.
How to Set up Amazon Direct Deposit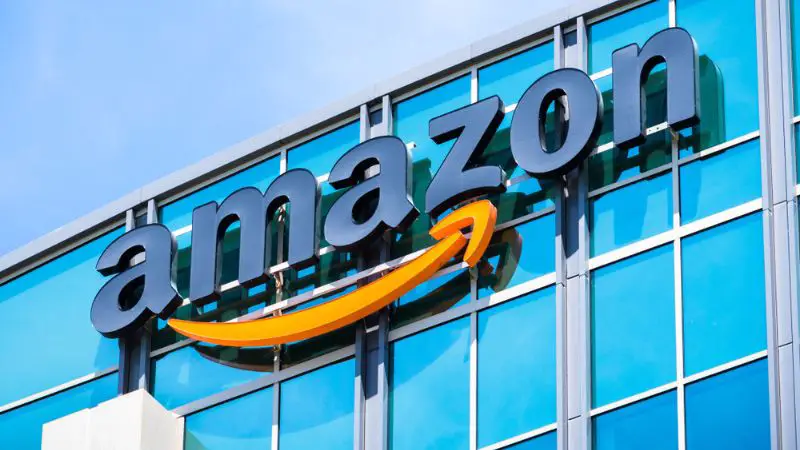 When you first get a job with Amazon, you are asked how you would like to be paid by Amazon HR. During this time, you can set up your direct deposit. If you don't do this at first when you are hired, you can always set it up at a later date by getting in contact with HR!
Amazon Direct Deposit Form
When you sign up to receive your paychecks by direct deposit, you must have the necessary information with you. For example, you'll need to add your bank's routing number and account number on the direct deposit form.
Ensure that these numbers are accurate. If they are not, then you will not successfully receive your paycheck on payday!
Conclusion
On average, Amazon direct deposit hits on your given payday, which is normally Friday mornings. Some employees could end up receiving their paychecks on Thursday evenings, depending on their specific bank. Amazon Flex drivers receive deposits every Tuesday and Friday after five pm local time.