Have you heard of flexible shifts as an Amazon warehouse associate and wondered what they mean?
You should understand flexible shifts and how they relate to your job, so you can know how to take advantage of their perks. So, what do flexible shifts mean at the Amazon warehouse?
What Does Flexible Shifts Mean at Amazon Warehouse?
Flexible shifts at Amazon warehouse allow Amazon warehouse associates to choose their shift schedule. This way, part-time and full-time Amazon employees can select their preferred start and end times for the workday within a range of available hours. Flexible shifts comprise morning, night, and weekend shift options.
Keep reading to know what a Flex position is at Amazon, how Amazon Flex scheduling works, the Amazon warehouse shift hours, whether Amazon can change your schedule without notice, and more.
How Does Flex Scheduling Work at Amazon?
The flex schedule at Amazon allows you to set work hours at your convenience. This way, you can choose when you want to start or end work for the day and even schedule split shifts.
Flex scheduling allows Amazon warehouse associates to spread their work hours throughout the day to meet other commitments they may have. Amazon warehouse associates can schedule early morning, day, and night shifts within the available hours at the warehouse.
What Is a Flex Position at Amazon?
A Flex position at Amazon refers to flexible jobs where employees can choose convenient shifts and schedules. Flex workers are usually paid weekly at an hourly rate and can choose to be full-time employees, reduced-time employees, or part-time employees.
An Amazon Flex warehouse associate is one of the Flex positions at Amazon. As a flexible warehouse worker, your job is the same as other warehouse associates—general fulfillment, including receiving inventory, selecting and packaging customers' orders, and loading packaged orders for shipment. However, you can choose flexible schedules.
Another Flex position at Amazon is that of an Amazon Fresh grocery associate. Flex grocery associates also have the same duties as other grocery associates—maintaining inventory and cash ledgers and delivering speedy and friendly services.
This includes answering customers' questions to ensure an excellent shopping experience. Like Flex warehouse associates, Flex grocery associates at Amazon can choose their work schedules.
What Does Flexible Shifts (19h) Mean on Amazon?
Flex part-time workers are qualified to work flexible shifts with a limit of 19 hours per week. Amazon part-time employees must work at least one 4-hour shift per week and are not permitted to work more than 19 hours per week.
In Amazon sort centers, the shifts are primarily in 5-hour blocks and start at 12:00 a.m. to 5:00 a.m. This early morning shift is easy to grab as it is always available, and there are also other available times you can schedule at your convenience.
During the peak, the 19-hour limit is usually taken off, and you can get more shift hours depending on customer demand and how overstaffed the warehouse is.
When Does Amazon Warehouse Post New Shifts?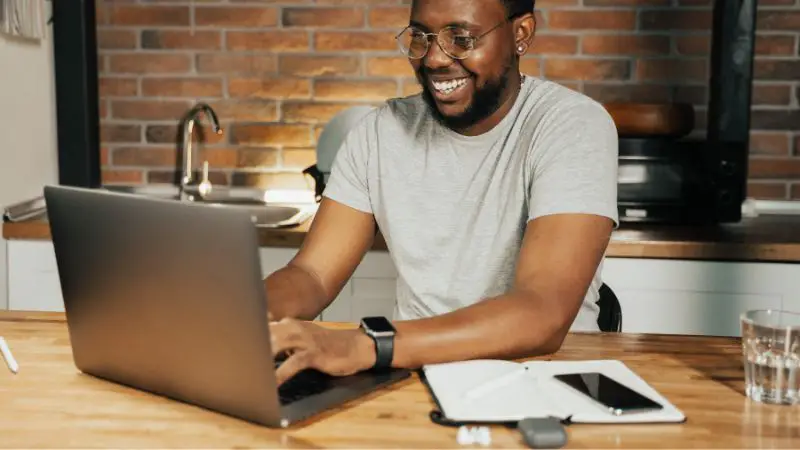 Depending on the warehouse location, new shifts on the Amazon A – Z app typically drop on Sunday around 6:15 p.m. local time.
You can start a new shift for the day either from 6:00 a.m. or 8:00 a.m. Many Amazon warehouses follow a four-day workweek schedule and have two shifts: day shift and night shift.
So, how often does Amazon have shifts available? Amazon has regular shift options for warehouse jobs for the day, night, and weekend shifts. You can also find available shifts to schedule at your preferred time with Amazon Anytime Shifts.
You may be wondering, how far ahead does Amazon schedule shifts? Amazon schedules are usually developed a month in advance, subject to business demands and worker preferences.
You can then schedule shifts up to 15 days in advance and up to 15 minutes before a shift starts. You're mostly in control of how you work.
Can Amazon Change Your Schedule Without Notice?
Amazon can change the schedule for full-time staff required to work at least one overtime shift per week.
Overtime hours are usually included in Amazon staff schedules weeks in advance, but there are times when Amazon can change your schedule at the last minute.
Amazon can schedule overtime to work on last-minute orders as late as the evening before an employee starts their shift.
Amazon Warehouse Shift Hours
How long Amazon warehouse shift hours last depends on the fulfillment centers' location. In some areas, the shift hours extend for twelve hours, while some are for ten hours, and others are for eight hours.
Many warehouses operate a four-day work schedule with two shifts.
Day shifts at Amazon warehouses usually start between 6:00 a.m. and 8:00 a.m. and close between 5:00 p.m. and 6:00 p.m., depending on the department and location.
Subject to the location and Amazon department, night shifts begin between 6:00 p.m. and 8:00 p.m. and end between 5:00 a.m. and 7:00 a.m. Most Amazon warehouses now employ the 10–20-hour night shift.
Amazon Part-Time Shift Schedules
Amazon part-time schedules vary depending on the location. While the work hours are 20 hours a week in some locations, there are other times when it can be increased to 30 hours a week based on customer demand and the business season.
Part-time shift schedules range from 4 to 5 hours in the morning and night.
Conclusion
Flexible shifts at Amazon allow employees to choose a work schedule at convenient times. With flexible shifts, part-time and full-time employees can select shifts from the available hours in the morning, night, and weekend as long as they work the recommended weekly hours.