As a frequent shopper on Amazon, it is helpful to know the services Amazon offers to save on purchases, how to budget better, and reload credit faster. Amazon Reload is one such service.
But you may wonder, "What is Amazon reload?" Here's all you need to know about Amazon Reload.
What is Amazon Reload?
Amazon Reload is a service on Amazon that allows you to add funds from your credit card, debit card, prepaid card, and Amazon gift cards linked to your Amazon account. Your funds will be added when the balance drops below a certain amount or automatically on the next schedule.
Keep reading to discover more about the benefits of using Amazon Reload, how to check your balance, what you can buy with your balance, and lots more!
What Does Reload Mean on Amazon?
Amazon Reload is a service that makes adding funds to your Amazon account easier. It enables you to add funds to your Amazon account through your already linked debit or credit cards, prepaid cards, and your Amazon gift cards.
Amazon Reload includes a feature known as Auto-Reload. When you set up Auto-Reload, Amazon can add your funds automatically to your account based on a schedule or when your balance falls below a minimum amount.
One of the benefits of Amazon Reload is that you do not have to worry about a service charge or expiry date when using it to purchase items on Amazon.com.
How Do I Turn Off Amazon Reload?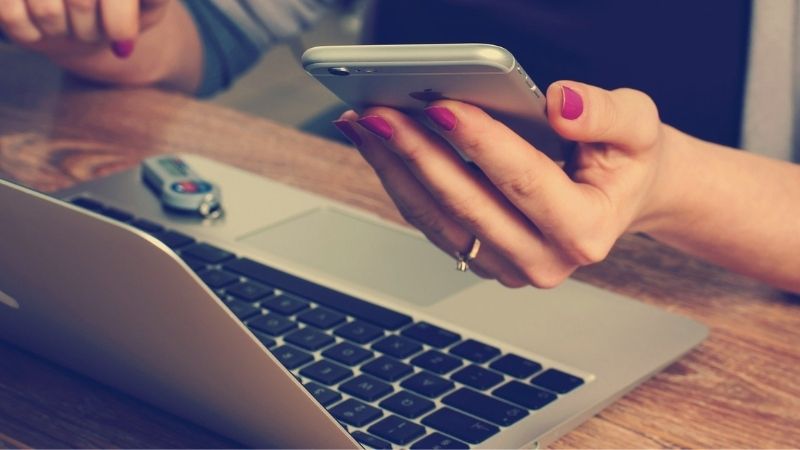 The Amazon Auto-Reload feature adds funds to your account based on a schedule or when your balance drops below a certain amount. However, if you do not want this feature, Amazon allows you to turn it off.
Below are instructions on how to turn off Amazon's Auto-reload setting:
Locate the Auto-Reload setting and click on it.
Before you turn off the setting, you can adjust it to your preference. You may update the payment method, frequency, and amount for your auto-reload feature.
Save the modified settings.
If you want to get rid of the auto-reload function, tap the "Turn Off" button.
The Benefits Of Using Amazon Reload
There are many benefits of using Amazon reload besides improving the shopping experience, especially for Prime Members.
The following are some of the benefits of using Amazon Reload:
Amazon Reload helps you track how much you've spent on purchases.
It enables you to spend within your credit card limit based on your budget.
Amazon Reload is a simple and more straightforward way of adding funds to your account.
Smaller purchases, such as Kindle ebooks, can be summed into one line on your credit card bill.
You can also save up for larger purchases by reloading your balance frequently.
Amazon Reload is ideal for customers who do not want to spend beyond their credit card limit. Your budget allows you only to spend a specific amount on purchases, and this way, you won't spend above your budget.
How to Check Your Amazon Reload Balance
To check your Amazon Reload Balance, follow these instructions:
Log in to your Amazon account.
Locate the "Profile" icon in the menu.
Scroll down to the" Gift Card Balance" section. You can view your current reload balance there.
To check other relevant information about your reload balance, click" Manage" and navigate to the specific information you want to check.
Is Amazon Reload only available to Prime members?
You are only eligible to use Amazon Reload if you're an Amazon Prime member.
Amazon Prime Members receive a 2% cash back on items purchased with Amazon Reload. The reload service is one of the ways Amazon encourages more customers to sign up for Amazon Prime membership.
According to some Prime members, the annual fee associated with Amazon Prime is worth the savings and other benefits they enjoy all year long.
What Can You Buy With Your Amazon Reload Balance?
Amazon Reload allows you to buy almost everything on sale on Amazon.com with your balance.
You can purchase the following with your Amazon Reload Balance:
Digital Content, including Kindle ebooks, Amazon Music, Amazon Prime videos
Physical items
Items from third-party vendors on Marketplace.
You can also purchase items with your balance on Amazon's affiliated websites. Some of these websites include:
Fresh.amazon.com
Amazon.ca
Myhabit.com
Prime Now
Smile.amazon.com
It is necessary to know that using Amazon Reload on purchases is like repeatedly buying an Amazon gift card. Whatever you buy using your Amazon gift card is labeled under your Amazon Reload account, and you can only use these funds exclusively on Amazon.
How Long Does It Take Amazon To Process Reload?
After reloading, it may take up to ten minutes to four hours for your funds to be accessible on your Amazon account. Amazon adds to (or processes) the reload balance by 10 am local time on the date scheduled.
When you reload your balance on Amazon, you have automatically purchased a gift card for the amount added. Your gift card balance will reflect the reload amount you add to it, and Amazon will charge your chosen payment method for each successful auto-reload.
The funds are usually available within five to ten minutes. Although, in some situations, it may take up to four hours before your funds are available. In rare cases, your reload funds may not be available until after 24 hours.
You can always view your Amazon Reload status by clicking "Current Balance."
Conclusion
Amazon Reload is an easier way to add funds to your Amazon account from your credit cards, prepaid cards, and gift cards. Your reload balance acts as a gift card which you can redeem by purchasing items on Amazon.com. To use Amazon Reload, you have to be a Prime member.
Welcome to CompanyScouts! I am Jake, the founder of CompanyScouts. I hold an Msc in Economics and Business Administration. With a deep interest in the consumer segment, I strive to help people get to know their favorite companies even better.