If you receive a message from Amazon stating that you have received an account adjustment refund, you might have a few questions. Luckily for you, this article dives deep into everything there is to know about account adjustment refunds from Amazon.
What Is Amazon Account Adjustment Refund?
An Amazon account adjustment refund occurs when there has been a delay in shipping, damage to the ordered products, a price change after purchase, or even a scam. Sometimes the account adjustment refund will be for the full amount of the item, or it may be a partial refund. 
There is a lot to understand about the Amazon account adjustment, including why it occurs, the other types of refunds you might see, and how to get your money back in full if needed, and we have all that information right here!
Why Does Amazon Issue a Refund Due to Account Adjustments?
As you now know, there are quite a few reasons why Amazon will issue a refund due to account adjustments.
Here is a detailed list so you can find out why you received an account adjustment to your bank account:    
Your purchased item has been lost in transit and will not be delivered.
The item has been damaged.
An extended delay occurs, and you have the option to re-order or cancel your purchase.
You made a pre-order for an item, but the price has changed since your original purchase.
The seller never sent the product, i.e. you are being scammed.
There was a listing error, and the product was either unavailable or was set at the incorrect price.
Often, when Amazon offers an account adjustment refund, they do not notify you. You will most likely simply see an additional payment from Amazon in your bank account.
In order to find out which item the refund applies to and why it occurred, you will need to access your recent orders on Amazon and read the descriptions for each one.
How Long Does It Take Amazon to Process an Account Adjustment Refund?
Amazon accepts several forms of payment, and the method you choose to purchase your product which is receiving a refund, will determine how long it will take for Amazon to process the account adjustment refund.
Credit Card: Three to Five Business Days
Amazon.com Gift Card: Two to Three Hours
Debit Card: Up to 10 Business Days
Checking Account: Up to 10 Business Days
While there is no way to expedite this process, if you have questions about whether or not your refund is on the way, you can reach out to the Amazon customer service center.
How Do I Get My Money Back From an Amazon Refund?
You do not need to do anything to get back your money from an Amazon account adjustment refund.
The money will simply be sent back onto the credit card or into the bank account that you used as your form for payment to purchase the item that is being refunded.
What Is General Adjustment on Amazon?
Although it can be slightly confusing, there are actually several different types of refunds that Amazon offers, and they each happen for different reasons.
Separately from the account adjustment refund, there is also the general adjustment. This refund occurs if a customer receives a product that is damaged and returns the product to the seller.
If, for any reason, the item does not make it back to the seller, Amazon also gives a general adjustment reimbursement to the seller for their missing items.
Although Amazon technically loses money on these unfortunate exchanges, the large company takes the hit as they want to ensure both their customers and their sellers are getting fairly compensated for the mistakes.
What Does Goodwill Refund Mean on Amazon?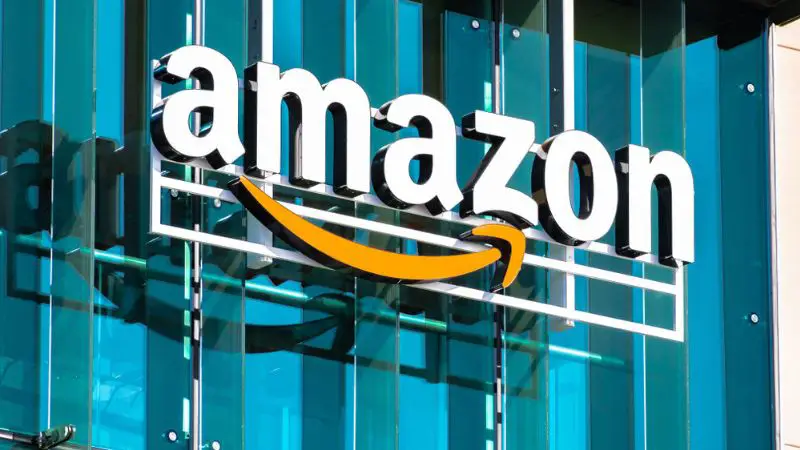 A goodwill refund is yet another type of adjustment offered by Amazon to keep their clients happy and returning to the site.
In this case, the goodwill refund occurs when an Amazon consumer has made a complaint to Amazon about their service, customer support, or delivery team.
It is given out on a case-by-case basis and can either be a full or partial refund. In order to get a goodwill refund, you need to reach out to Amazon directly with your complaint.
Beware of the Amazon Refund Account Adjustment Scam
Everyone loves a refund, and it can be quite exciting to be notified that you are getting your money back; however, it is very important to understand that hackers can use Amazon's refunds to scam people.
If you receive a notification that seems to be from Amazon that you are receiving a refund, but you have not notified their customer service team of a problem from one of your orders, it is most likely not actually Amazon issuing the refund but a scam artist instead.
At this point, it may not be clear who the hacker is planning on scamming, you or Amazon, but either way, you should definitely change your email and password for your Amazon account and let their team know what has happened.
What Do They Say About Amazon Account Adjustment Refund on Reddit?
On Reddit, there are several threads addressing the account adjustment refund from Amazon.
Most commonly, Reddit users are worried about being scammed and want to know how to get an account adjustment refund if they have had problems with their products or delivery.
The general consensus is that Amazon is quite helpful when it comes to these problems and almost always ensures that the client, and usually the seller, get their money back if the order doesn't go as planned.
Are Amazon Sellers Reimbursed if Amazon Issues an Account Adjustment Refund?
Luckily for sellers on Amazon, the company usually is quite fair when it comes to giving reimbursements to sellers.
Amazon claims that each reimbursement request will be processed on a case-by-case basis, and there are a few ground rules you must abide by in order to receive your money back.
Only refunds issued to customers by Amazon on your behalf (i.e., account adjustments, general adjustments, or goodwill adjustments) may be eligible for reimbursements.
You are not eligible for reimbursement if you issued a refund to the customer yourself.
Reimbursement claims must be submitted within 60 calendar days of a refund being charged to your account.
If sellers follow these rules, it is likely that they will get their reimbursement when Amazon issues an account adjustment refund!
Conclusion
An account adjustment can be either a full or partial refund to your account from Amazon if the item you purchased is significantly delayed or damaged, if there is a price change, or if you have been scammed by a seller.