Business days are defined differently by each company. And at Amazon, this information controls its mode of operation and can help inform customers about what Amazon means when they say "business days." 
If you use Amazon, you may wonder what its business days are. So, what are Amazon's business days?
Is Saturday a Business Day for Amazon?
Saturdays are not included in Amazon's definition of "business days." However, Amazon remains open for business on Saturdays, and there is an option for clients to have their orders delivered on the weekend. Depending on your location, you can shop or schedule delivery for any weekday or weekend.
It's not uncommon for customers not to know what a business means by "business days." Read on to find out what Amazon business days are and if you can enjoy full services seven days a week and on holidays.
Does 2 Business Days Include the Current Day on Amazon?
Two business days do not include the current day on Amazon. If you are awaiting delivery or a refund and have been informed to expect it within two business days, the count will begin the day after you made your request.
For example, if Amazon informs you on a Tuesday that you will receive your delivery package in two business days, you would count Wednesday as day one and Thursday (day 2) as the expected delivery day.
If you make an order on a Thursday or are informed that a complaint will be resolved in two business days, you should count the first day as Friday, disregard both Saturday and Sunday, and conclude on Monday.
Amazon Business Days for Returns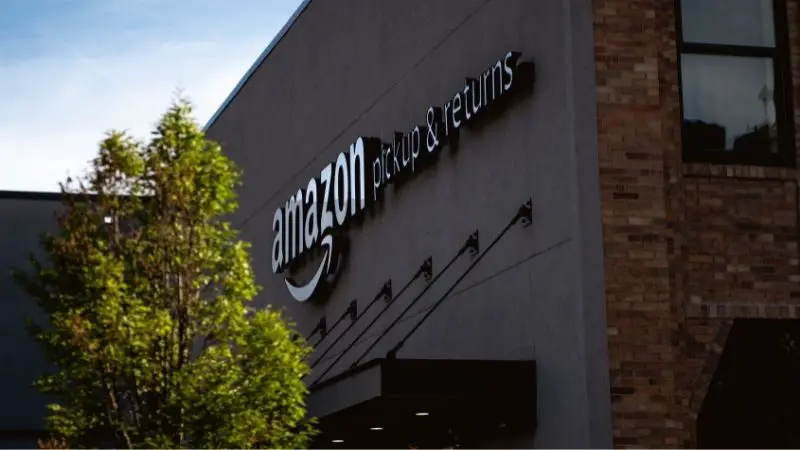 When customers are dissatisfied with the products they have purchased and would like to return them, Amazon provides a return policy that is valid for 30 days.
Amazon might take up to two weeks to receive and process your return after the carrier receives your item, and some Items may take up to 30 days. It takes Amazon about 3 to 5 business days to process returns after the courier delivers the item to Amazon's Returns Center.
Amazon allows customers to return products within 30 days of the date of purchase. Usually, this can be more than 30 days if there are holidays within those 30 days, and this is because Amazon does not regard holidays as business days.
Customers have until the 31st of January of the following year to return an item shipped between November 1 and December 31.
Amazon Business Days for Refunds
There's no set time for getting your money back when you return an item you bought from Amazon. The processing time for Amazon refunds is typically between three and five business days.
How soon you see the refund will depend on your payment method or financial institution. After Amazon has issued refunds, individual financial institutions may take additional time before the money is accessible in the account.
Here's a rundown of the additional time it may take your financial institution to make your funds available in your account after Amazon issues a refund.
A credit card takes 3 to 5 business days
A debit card takes up to 10 business days
Checking account takes up to 10 business days
SNAP EBT card takes up to 10 business days
Pay in Cash (at a participating location) takes up to 10 business days
Shop with Reward Points takes up to five business days
Prepaid credit card takes up to 30 days (depending on the issuer of the card)
Promotional Certificate has no refund issued
Gift Card balance takes two to three hours
Are Bank Holidays Business Days on Amazon?
Amazon does not consider weekends, public holidays, or bank holidays to be business days. The days listed below do not count as Business Days because they are holidays recognized by financial institutions:
Martin Luther King Jr. Day Jan, 17
Washington's Birthday, Feb 21
Memorial Day, May 30
Juneteenth, Jun 19
Independence Day, Jul 4
Labor Day Sept 5
Veterans Day Nov 11
Thanksgiving Nov 24
Christmas Day, Dec 25
Does Amazon Work on Weekends?
Amazon works on weekends. However, weekends are not business days on Amazon. So, while all days are "working days" at Amazon, "business days" are restricted to weekdays and do not include national holidays.
But can you receive Amazon packages on weekends? Deliveries often take place on Saturdays and Sundays. You'll see them on the product page and checkout on Amazon if you're in your area.
In regions where deliveries are made throughout the weekends, customers can take advantage of this delivery service, regardless of whether they have a prime membership.
Conclusion
The term "business days" refers to Monday through Friday of each week (excluding public holidays). While shipping and deliveries can still be completed over the weekends, Saturdays and Sundays are not business days at Amazon. Amazon works seven days a week but has only five business days.
Welcome to CompanyScouts! I am Jake, the founder of CompanyScouts. I hold an Msc in Economics and Business Administration. With a deep interest in the consumer segment, I strive to help people get to know their favorite companies even better.