You may have noticed that Kohl's is an available drop-off point for Amazon returns; the two companies have a successful working relationship that benefits both parties as well as the consumer.
But in order to make this partnership work for you, you will certainly need to know: If I return an item to Amazon, how do I check my return status on Amazon via Kohl's?
How Do I Use My Kohl's Tracking ID on Amazon?
When returning an item to Amazon through Kohl's, you should receive a tracking number from Amazon.com and a physical receipt from the Kohl's sales representative who accepted the product at the store. Both numbers can be used as Kohl's tracking IDs on Amazon to view the return status.
While you should save your physical Kohl's receipt in case there is a problem with your return, you can find your Kohl's return status on Amazon.com by following these instructions:
Log in to your Amazon account.
Click the Accounts & Lists toggle on the top right corner of the page.
Select Your Orders.
Select View Return/Refund Status.
If you want to learn all about Kohl's Amazon return tracking, as well as how long it takes Kohl's to process an Amazon return, and what you can do if you cannot find your return, keep reading! This article has everything you need to know!
How Does Kohl's Amazon Return Tracking Work?
Here's the thing, when you return an Amazon item to Kohl's, the sales representative in the store will not accept the item or package unless you show them the QR code which Amazon sent you when you first initiated the return.
In order to properly return an Amazon item to Kohl's, here's what you need to do:
Log in to your Amazon account.
Click on the Accounts & Lists toggle on the top right corner of the page.
Navigate to Your Orders.
Select the item you wish to return.
Follow the prompts to answer why you are returning the item and how you wish to return it.
Select the Kohl's location nearest to you.
Amazon will send you a QR code.
Bring the item and the code to Kohl's.
The sales representative will scan the code and send your item for you!
If you follow these instructions, you will then be able to track the return through the tracking number on the Your Orders page.
How Long Does It Take Kohls to Process Amazon Returns?
Once this process is complete, how long it takes for Kohl's to process an Amazon return can take anywhere from a few days to a few weeks.
While this can be frustrating to wait 2-3 weeks for your refund to be initiated for your return, as long as your tracking number is working on Amazon.com, you will be able to watch where your item is and know that it is slowly in transit to the Amazon warehouse or third-party sender where it is being sent.
However, if you do not see your package in transit because the return is not showing on the page, you may start to worry you will never get your refund!
What Should I Do if My Kohl's Amazon Return Is Not Showing?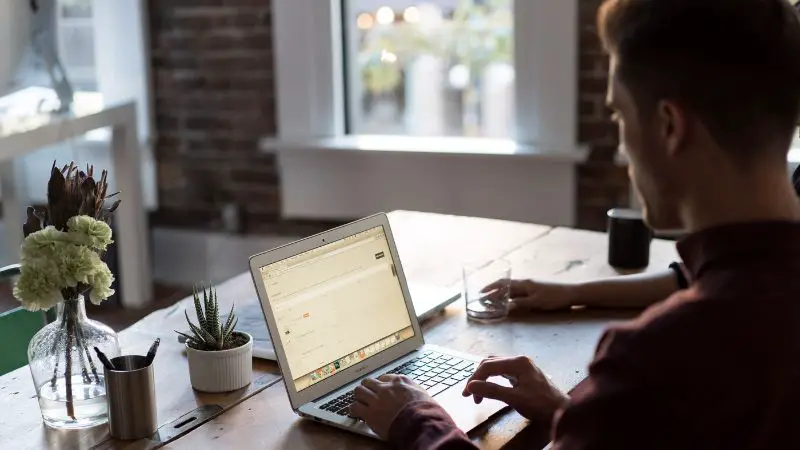 If your Kohl's Amazon return is not showing on the Your Orders menu of your Amazon account, it's likely because there was some issue once you delivered the package to Kohl's, and it was not sent out from the store when it should have been.
This is when you want to ensure you kept the physical receipt you were handed when you dropped your Amazon item at Kohl's to be returned. In order to solve this problem, you will likely need to reach out to the Amazon customer support team with your original tracking number and the receipt number from Kohl's to find out if your return is in transit or not!
Because, as you now know, it can take a few weeks for your Amazon return from Kohl's to actually make it back to the warehouse, it can be tough to know when you should actually reach out to Kohl's or Amazon for assistance.
As a general rule of thumb, if you have entered your tracking number on Amazon.com by following the instructions above and you see that the item is in transit, you don't need to reach out to Amazon. However, if it doesn't at least say it's on the way to the warehouse after a few days, you may want to contact Kohl's to find out where your item is!
As well, if it is in transit for more than 10 days, you may want to contact the Amazon customer support team just for a little peace of mind!
Can I Track an Amazon Return?
Any time you want to make a return to Amazon, the first few steps are always the same: sign in, navigate to Your Orders, select the item, and initiate the return.
From there, you will be able to select how you would like to return the item, and there are many options:
Drop-off at a Kohl's store.
Drop-off at an Amazon Hub.
Drop-off at a Whole Foods Market.
Courier pick-up at your door.
Bring to a UPS/USPS/FedEx office.
Not all of these options are available for every item or every address, and Amazon will ensure it only offers what works with your specific situation.
However, one thing is the same for every kind of return! Amazon will always pair a tracking number with your return that you can use to watch where your item is at any point in time.
You can and should track each and every one of your Amazon returns to make sure it's getting where it needs to go to ensure you get your refund!
How to Track Amazon Returns
To track your return to Amazon, no matter which return preference you chose, simply login to your Amazon account, navigate to the Your Orders menu, and select View Return/Refund Status of the item you returned.
When it comes to choosing the right return method from Amazon, now that you understand that every option is trackable, you may be wondering: What is the safest and most reliable way to send an item back to Amazon?
Is Kohl's the Safest Way to Return an Item to Amazon?
When it comes to returning items to Amazon, all the options that the site gives you are actually as safe as the others.
Whether you opt to drop it off at Kohl's, bring it to the post office, or have it picked up at your house, because of the tracking number, you can send it off with confidence, knowing Amazon will receive it in the near future.
However, there are a few pros and cons to each option:
Having a courier pick up the package at the front door means you know it's already in transit, but that means you have to package the item yourself for shipping!
Dropping it off at Kohl's means the item might wait a few days before being sent off, but Kohl's will prepare it for shipping for you!
Bringing it to a post office or courier service office will ensure the sales associate double-checks your shipping label and packaging, but you may have to wait in line.
At the end of the day, these are all personal preferences, but no matter which option you pick, you can be sure it's headed back to Amazon because of the tracking number.
How Do I Know if Amazon Received My Return?
Whether you send your return via a courier or at a drop-off location, you should always receive a receipt that the package was sent out. From Kohl's, a post office, or a delivery person who picks it up at your door, you should absolutely save that receipt.
As well, whoever picks up or sends the package should immediately scan the shipping label, which will ensure you can track the package on your Amazon account.
However, sometimes mistakes are made! If the shipping label was not scanned, you might not be able to track your package online.
You will know if Amazon received your return through the tracking number on your Amazon account; if the package does not seem to be in transit or never arrives at a destination, it's time to call customer service.
Conclusion
After initiating a return to Amazon by dropping the item at Kohl's, you can track the return on Amazon.com under the Your Orders menu with the original tracking number or the receipt you received at Kohl's when you dropped the item off.