There are a lot of stores that sell the same products as Amazon, but Amazon seems to have a monopoly on low prices.
In order to compete with Amazon, many companies have initiated a price match policy where you can get the same item from their store at Amazon's price point. And you might be wondering: Does Lowe's price match Amazon?
Does Lowe's Price Match Amazon?
Lowe's does price match Amazon. However, there are a few stipulations: they will not price match from third-party sellers, Prime sales, or discounts. If the item fits in the right categories, Lowe's will price match both online and in stores.
In this article, we are going to go through all the ins and outs of Lowe's price matching rules, including which items are not available for the service and how to get a price match at Lowe's so you can get the best possible deals!
Does Lowe's Price Match?
Lowe's certainly does price match, and their policy is fairly clear-cut:
"If you find a current lower price on an identical in-stock item from another local retailer, we'll match the price at the time of purchase. Just bring the ad, printout, or photo and show an associate so we can validate the price on the competitor's website or ad to complete the price match. Lowe's Price Promise includes the price of the item(s) plus shipping or delivery cost."
There are a few additional rules and regulations, but if your desired item is valid for a price match, getting a lower price at Lowe's is incredibly simple!
Does Lowe's Price Match Amazon plus 10%?
Like other popular companies, Lowe's started their price match policy with a feature that promised they would not only match a competitor's price, they would beat it by 10%.
However, Lowe's stopped offering the plus 10% price beat a few years ago and will now only meet the competitor's price.
Does Lowe's Price Match Amazon Both in Stores and Online?
Lowe's makes price matching easy, and they offer the service both in stores and online.
In the following sections, we will step through the instructions you need in order to get a price match from Lowe's for an item that's cheaper on Amazon!
It's important to note that Lowe's takes the shipping cost into consideration, so if you are looking to buy something in an actual store, it might seem cheaper to buy it on Amazon; however, this extra cost may put the item at a similar price point.
Will Lowe's Price Match Everything on Amazon?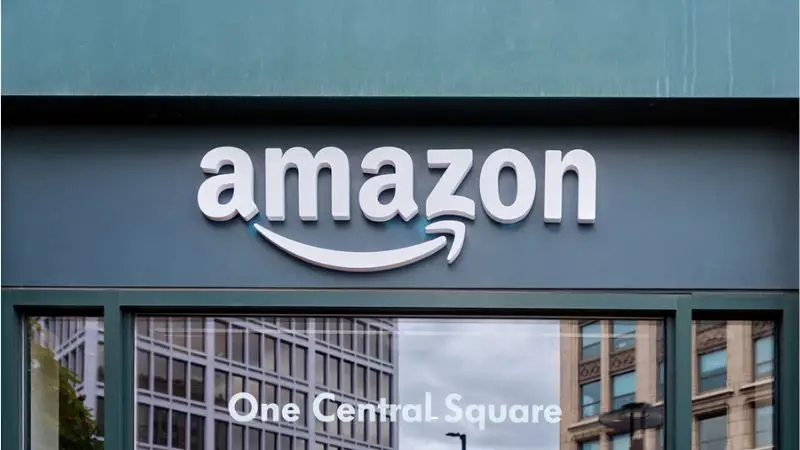 In theory, Lowe's will price match everything on Amazon, except the items that fall into the categories of purchases they won't validate.
If your item is valid for a price match, remember that you will need proof of pricing, that it is available to be delivered to your address, and that it is sold directly by Amazon in order for the customer service representative at Lowe's to offer the price match.
Which Items Are Not Included in Lowe's Price Match to Amazon?
Although there are no specific items that are not included in Lowe's price match to Amazon, there are certain regulations that make products unavailable for a discount at one time or another.
If your desired item falls into one of these categories, Lowe's will not price match it:
Custom products.
Discontinued, used, refurbished, open-box, clearance, seasonal, closeout, or damaged merchandise.
Special events, bundle offers, rebates, sales, or tax-free items.
Discounts available to membership customers.
Volume or wholesale items.
Third-party marketplace sellers.
Advertising pricing errors or misprints.
In regards to Amazon purchases, this means that the item has to be sold directly by Amazon, not be on sale or refurbished, and not be discounted for Prime members; it also can't be a discount for a special event such as Black Friday, Prime Day, or Cyber Monday.
How to Request Amazon Price Match in Lowe's Stores
In order to receive a price match from Lowe's for an Amazon item in person, all you need to do is physically go into a store with your proof printed or on your phone screen.
From there, find a sales associate, customer service agent, or manager to request the price match and show your evidence.
They should give you the item for the Amazon price right there and then! Although, they may need to check in with a supervisor, so the purchase will probably take a few extra minutes.
How to Request Amazon Price Match at Lowe's Online
Price matching at Lowe's online is just as easy, if not easier! Instead of going all the way to the store, you can simply pull up Lowe's.com and Amazon.com, check the pricing, and proceed to follow the directions listed below.
While you are shopping online, before you make the purchase, simply call Lowe's customer service line at 1-877-465-6937 (1-877-GO-LOWES.) Let the representative know that you want to price match an item from Amazon and have the proof needed ready to send via email.
That's all there is to it! They will step you through the process and change the price of the item on your card so you can buy it immediately.
Does Lowe's Price Match Amazon After Purchase?
If you have already purchased one of Lowe's many products and then realize that it was cheaper on Amazon, you do have the ability to ask for a price match and receive a partial refund of the difference in price!
As long as you ask for the price match from a Lowe's representative either in person or online within 30 days of the original purchase and you have proof that it is cheaper on Amazon, they will immediately put the money back into your account.
What Other Stores Does Lowe's Price Match?
While Amazon prices are often the least expensive, Lowe's price matches several other retailers as well, in case you find it for even less somewhere else!
Here is a list of all the stores that Lowe's price matches:
Target
JCPenny
Tractor Supply
Bed Bath & Beyond
Ace Hardware
Macy's
Best Buy
Home Depot
Walmart
Wayfair
The process and requirements for each of these retailers are the same as for Amazon, so now you have all the information you need to get the best possible price on your item from Lowe's through a price match!
Conclusion
Lowe's has a great price match policy that applies to many retailers, including Amazon. As long as the product is not on sale, refurbished, or sold by a third-party seller, you can request a price match either in a Lowe's store or online!