When making a purchase on Amazon, you will automatically receive a warranty for any manufacturing issues for exactly one year from the date of purchase, free of charge. However, you can also opt for a protection plan that costs extra depending on the product.
In this article, we will discuss the ins and outs of both the Amazon 2-year protection plan and the Amazon buyer protection plans and everything else you need to know about Amazon's protection plans so you can decide if it's worth the extra cost!
 Is the Amazon Protection Plan Worth It?
Although the Amazon protection plans are not a terrible option, they're really not worth the cost. Your best bet is to rely on the included one-year warranty, unless you are prone to breaking electronics or you are purchasing an extremely expensive item and don't want to take your chances.
Keep reading to learn everything there is to know about Amazon's protection plans, including the different options, pricing, and how the plans actually work! You are going to be an Amazon protection plan expert in just a few minutes.
What Is a Protection Plan on Amazon?
When you make a purchase on Amazon, there are several different protection plans offered depending on the item itself and the price.
Protection plans on Amazon are available for electronics, tech devices, power tools, watches, furniture, and jewelry.
The protection plan will usually cover any unforeseen problems that may occur with your purchase for several years; however, because different plans are provided by different companies, they each offer different services.
Here are the three companies Amazon uses for its protection plans:
Electronics – Asurion
Power Equipment – Asurion
Jewelry – Assurant
Watches – Allstate
Furniture – Allstate
In addition to these offerings, Amazon also has several other protection plans that you can purchase, no matter which item you bought.
What Protection Plans Does Amazon Offer?
Amazon has many buyer protection plans for sale on their site that you can simply purchase for a favorite item even after you have made your order.
Here are a few of the most popular options with various price tags:
Each of these plans applies different items of varying items, distinct price points, and length of time, as well as what is actually covered by the service.
What Do Amazon Protection Plans Cover?
Because every Amazon protection plan is provided by a different company for countless items, they each cover different problems and accidents that may occur.
However, here are some of the general offerings that the Amazon protection plans cover:
Protection Plans for Jewelry
Repairing chains
Detangling knots
Restringing pearls
Resetting stones
Protection Plans for Electronics
No extra cost for repairs
Liquids damage
Screen cracks
No shipping costs for replacements
Defects covered after the warranty expires
Protection Plans for Power Tools
Accidents (including dropping the tool)
Liquids damage
No extra cost for repairs
Defects are covered after the warranty expires
Protection Plans for Furniture
Stains, rips, & tears
Shipping costs for replacement
Reupholstery
It is impossible to say what every single plan covers, so it's vital that you read the fine print on the protection plan that seems right for your item before making your purchase.
Are Amazon Protection Plans Returnable?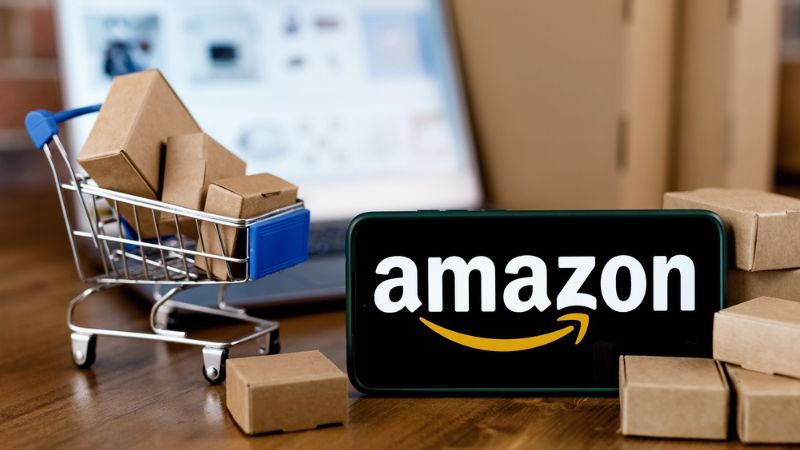 Amazon protection plans are returnable! In fact, if you return the plan within the first thirty days of purchase, you can get a full refund.
After thirty days, you can still receive a partial refund, but the price will be prorated from the full amount of time you spent with the plan.
Are Amazon Protection Plans Monthly?
Amazon protection plans are not billed monthly but instead are paid as a one-time, flat rate. The price can vary from $2 to $1000 depending on the item and plan you purchase.
Is Asurion Owned by Amazon?
Although Amazon works closely with Asurion, the conglomerate does not actually own the company.
When you purchase an Asurion protection plan from Amazon, if there is a problem with your product, you will need to reach out directly to Asurion in order to request a claim and fix your item.
However, if you want to return your Asurion plan because you purchased it from Amazon, Amazon itself will handle the refund.
Why Extended Warranties on Amazon Are a Waste of Money
Extended warranties are simply another name for a protection plan, and most experts agree: They are a waste of money.
Here's the thing, the express warranty guaranteed by the manufacturer and by Amazon will cover your device for up to one year, if not longer, and usually, problems occur during transport or setup.
It's also important to understand that the protection plan does not come into effect until the express or original warranty's time limit is up.
Extended warranties, or protection plans, won't necessarily break the bank; however, studies have shown that getting an item fixed usually doesn't cost that much more than the plan itself.
As well, many protection plans have fine print that dictates that the coverage isn't all that great. For example, the 2-year protection plan on Amazon is only $2, but it only covers surge protection.
While an extended warranty can give you a bit of peace of mind, it probably isn't worth the money.
How Do I Find My Amazon Protection Plan?
Because protection plans on Amazon are considered purchased items, you can find your plan in Your Orders under the Accounts & Lists toggle on the top right corner of Amazon.com or the Amazon app.
If you cannot seem to find your plan in your orders, you will need to reach out to the Amazon support team for help.
How to Use Your Amazon Protection Plan
In order to use your Amazon protection plan if there is a problem with your item, you need to initiate an Amazon Protection Plan Claim.
Luckily, filing a claim is pretty simple, and all you need to do is follow these instructions:
Sign into your Amazon account.
Search Your Orders for your protection plan.
Find the company that provided the plan.
Download their app or find their toll-free customer service number.
Have your protection plan and item information ready.
Describe the problem and your plan.
From there, the company will let you know if your problem falls under the protection plan, and you will be prompted to either return the item to be fixed or receive an Amazon gift card to your account to purchase a new one.
Conclusion
The Amazon protection plans can be purchased for a variety of items with different price tags and coverage. Although they typically aren't expensive, Amazon's protection plans aren't usually worth it. Unless you have purchased an extremely expensive item or are prone to breaking electronics, you should skip the protection plan.