Hundreds of millions of people around the world use Amazon as their online marketplace and services center. While Amazon has a lot to offer, one of the requirements of the conglomerate is that each and every person who uses Amazon needs to have an Amazon account.
So let's find out: Is an Amazon account free?
Is an Amazon Account Free?
A basic Amazon account is completely free. With this account, you can shop the online marketplace, place orders, track them, and have your purchases delivered to your home. While you will not receive many of Amazon's many benefits without paying monthly for Prime, the free account has what you need.
In this article, we are going to find out how to get a free Amazon account, how the free account compares with a Prime membership, and if there are any hidden costs or fees to having an Amazon account. You are going to be an Amazon account expert in just a few minutes!
How Do I Get a Free Amazon Account?
If you're wondering: is creating an Amazon account free? I've got great news! You can easily get a free Amazon account, and creating it couldn't be easier.
Here's how to get a free Amazon account:
Open Amazon.com or the Amazon app on your phone, laptop, or tablet.
You will be asked to either sign in or click the button that states Create An Account.
Click that option.
Enter your personal information.
You will then have to verify your email and enter the code sent to the site to continue.
That's all there is to it! You now have a free Amazon account with which you can browse the online marketplace as much as you'd like.
When it comes time to make your first purchase, Amazon will ask for your credit or debit card information, as well as your shipping address, and from then on, the site will save that information, so you don't have to re-enter it unless something changes.
In fact, you need very little information to initially create your free Amazon account; here's what the site will want to know:
Your first and last name.
Your valid email address.
Your preferred and private password.
Creating a free Amazon is pretty much as easy as it gets! But before you start scrolling through the giant e-commerce site, there is a little more you should understand about Amazon accounts.
Does an Amazon Account Require a Credit Card?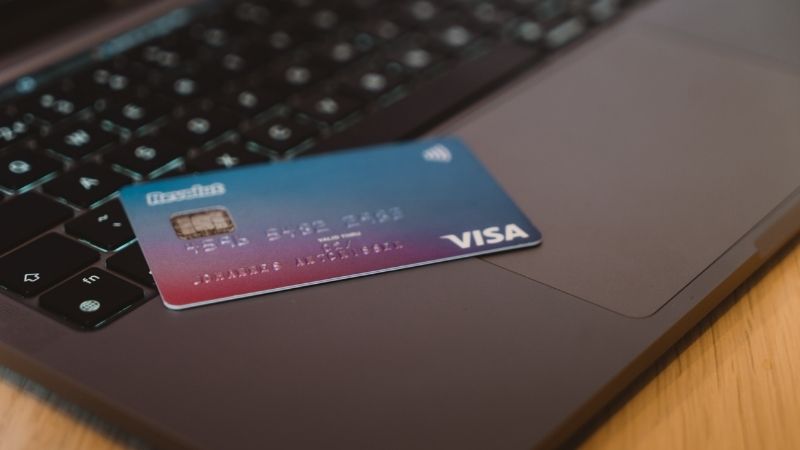 Amazon does not require a credit card when you are creating your free account because you do not have to pay for an Amazon account!
If and when you do decide to make a purchase on Amazon, then the site will ask you to enter your preferred payment method to place the order. When it comes to purchasing items on Amazon, you can use a credit card, debit card, Amazon gift card, or a variety of other payment options.
So if you don't have a credit card, don't worry; there are several other ways to buy from Amazon.
Can I Have an Amazon Account Without Prime?
Because there are over 200 million Amazon Prime members around the world, it may seem like it's the only way to have an Amazon account. But it's important to note that you absolutely can have an Amazon account without Prime!
When people hear about the many users paying for Amazon Prime accounts, the question is often asked: Is there a fee for having an Amazon account? But the answer, as hopefully you now know, is that there is no fee for having a basic Amazon account.
On the other hand, Amazon Prime memberships do require a monthly or annual fee, but the consumer receives a whole lot of extra benefits for this service.
Pros and Cons of Having a Free Amazon Account
Now that you understand that there are two popular types of Amazon accounts, free and Prime, you may want to know the pros and cons of having a free Amazon account so you can decide which option is best for you!
Pros of Having a Free Amazon Account
The biggest advantage of having a free Amazon account is that you do not have an additional monthly subscription to pay for!
Many of us already have a list a mile long of apps, streaming sites, bills, and various other services that we pay for on a monthly basis. With a free Amazon account, you can still purchase anything you want from the world's most popular marketplace without paying extra!
It's also important to note that there is no item on Amazon that is only available to Prime members versus those with a free account; however, how you receive those items is slightly different.
Cons of Having a Free Amazon Account
Because it is free to make an Amazon account, you could say that there are no real disadvantages to doing so. But, there are some downsides to having a free Amazon account compared to opting for an Amazon Prime membership.
For example, with a free Amazon account, you will not receive next-day or 2-day shipping, nor will you receive any items shipped for free. You will always have to pay for shipping, which can vary depending on the purchase.
As well, you will not receive special discounts that Prime members do. These Prime deals happen fairly often and are especially prominent during major sales such as Cyber Monday, Black Friday, and Prime Day.
With a free Amazon account, you will also not have access to Amazon's Prime Video or Prime Music streaming sites unless you pay a separate subscription fee.
At the end of the day, it's up to you whether you think that opting for Amazon Prime as opposed to creating a free Amazon account is right for you. But if you're still considering Prime, you may want to know how much the upgrade costs!
How Much Does It Cost to Upgrade to Amazon Prime?
In order to upgrade your free Amazon account to an Amazon Prime membership, you need to pay a monthly fee of $14.99 or $139 per year.
Depending on your budget and your needs, this may or may not be a good deal for you. However, it's important to remember that Amazon claims that having a Prime membership can actually save you a lot of money on shipping fees and with the many Prime member discounts and deals the site offers.
Conclusion
Amazon accounts are free unless you decide to opt for a Prime membership. To sign up for a free Amazon account, all you need to do is enter your name, email, and preferred password, and you can start scrolling through Amazon's millions of items available for purchase!