Amazon offers a variety of services and benefits to its account holders that make using the site convenient and safe. Amazon Wish List is one of the most popular ways to save your future purchases and even send them to trusted loved ones so they can buy you gifts!
However, many people are concerned about the safety of the Amazon Wish List, as well as strangers buying your amazon wish list items. So let's find out if the Amazon Wish List is safe and how to protect your personal information on the site.
Is Amazon Wish List Safe?
Amazon Wish List is safe to use as Amazon does not release your personal information or address to anyone you allow to view it. However, it can happen that the third-party seller who is sending you the gift leaks your address or sends you additional items to increase their ratings.
In this article, we will learn how you might get scammed using the Amazon Wish List, as well as how to keep it safe and how to report a scam if you feel it is happening. So keep reading to ensure you and your Wish List are as safe as can be!
How to Make Your Amazon Wish List Private
First things first, keeping your Amazon Wish List private is the easiest and most efficient way to keep it safe. If you follow the steps below to make your list private, you are the only person who will ever be able to access the list, therefore, keeping your information safe!
It's important to note that when you create an Amazon Wish List, it is automatically set to private, so unless you have changed the settings at some point, you don't have to do anything to make your Amazon Wish List private.
However, if you did change the settings at one point and want to change it back to private, here's what you need to do:
Sign into your Amazon account on a web browser or the Amazon app.
Click on the Accounts & Lists menu on the top right corner of the page.
Select Manage List.
Click on your wish list.
Find the Privacy Settings menu.
Select Private instead of shareable or public.
Amazon will immediately save your preference, and your wish list will now be completely private and only accessible to you.
How Do I Secure My Amazon Wish List?
The only solution to completely secure your Amazon Wish List is to follow the instructions above to set it to private.
Here's the thing, Amazon technically does not allow other account holders who purchase an item from your wish list to see your home address. However, if the item is purchased from a third-party seller, they may send your address to the buyer in a confirmation email.
You can adjust these settings to ensure a third-party seller never gives out your address by following these instructions:
Sign into your Amazon account on a web browser or the Amazon app.
Click on the Accounts & Lists menu on the top right corner of the page.
Select Manage List.
Click on your wish list.
Disable the feature marked "third-party delivery agreement."
Although this may do the trick, the most important thing you can do to keep your wish list safe if you want to share it with others is to only send the list to trusted friends and family members who either already know your home address or are absolutely not going to use it to scam you!
Can You Get Scammed on Amazon Wish List?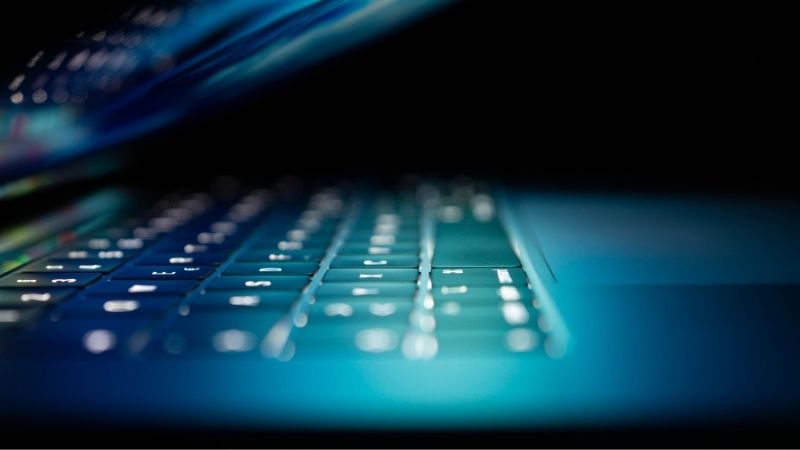 There is one scam that can occur from your Amazon Wish List, but it is extremely uncommon. It could occur that a hacker gets your home address through the Amazon Wish List when you purchase something from a third-party seller.
This can only happen if you set your wish list to public or share it with the wrong Amazon account, i.e., someone you don't know instead of someone you do.
Scammers will typically use your address to send you empty packages, or third-party sellers will use your address to send you packages you did not order to increase their ratings and sales.
Again, these scams are not necessarily extremely dangerous as they still don't have your financial information and cannot steal money from you; however, it is quite unsettling to think someone is sending you random packages against your will.
How to Report the Amazon Wish List Scam
If you believe someone is sending you a random package that you did not order and none of your friends and family ordered, you should immediately report it to Amazon's customer service center.
You can do so by either opening a customer service chat box on the site or calling their toll-free 24-hour service line: 1-844-311-0406.
Once you get in touch with a representative, you should tell them your name, contact information, and the contact number for the package. As well as the time and date you received it and any other information you can find on the box.
Amazon will then be able to tell you who sent the package; although they will not give you a name, they can certainly tell you if it was ordered as a gift or if you are being scammed.
Conclusion
Overall, Amazon Wish List is a safe and reliable service from the giant e-commerce site. As long as you use it properly, i.e., only share your list with trusted friends or opt to keep it completely private, you don't have to worry about scammers getting your information.