Amazon is the world's largest online retailer; on their site or app, you can sign up for free, and purchase almost any item you can think of with just one click! Although millions of people use Amazon for their online shopping, many wonder if the site is truly safe, trustworthy, and reliable.
In this article, we are going to find out if Amazon is safe to buy from so you can confidently decide if you trust Amazon.
Is Amazon Safe?
Amazon as a company and as a website is safe to use. They have intense security measures to keep your password, payment methods, and personal information secure. However, there are several scams infiltrating Amazon's database and you should watch out for possible fraudulent activity.
If you want to learn everything there is to know about whether or not Amazon is safe to buy from, how they keep your information guarded, and what kinds of scams you could be susceptible to, keep reading! We have everything you need to know right here.
Is Amazon Trustworthy and Reliable?
Amazon is extremely trustworthy and reliable. The company has worked tirelessly to ensure that its customers not only feel safe using the Amazon site, but also that anything they order will be delivered in great condition on the set delivery date.
Amazon is exceptional at what it does, and their customer service is certainly one of their most impressive features. Between easy returns, complete refunds, and a 24 hour service line, Amazon does everything it can to make the customer happy.
One great aspect of ordering from Amazon is that if your package doesn't arrive on time, Amazon will initiate a complete refund and you will still be able to keep your purchased items!
Is Amazon Safe for Online Payments?
When you sign up for an Amazon account or Amazon Prime membership, the site will ask you for your preferred payment details. Typically, this is either a debit or credit card, and Amazon will save this encrypted information so you can continue to make purchases with just one click.
Many wonder if it is safe to use Amazon for online payments, and the good news is, Amazon absolutely is safe for online payments.
With password protection, two step verification on new devices, banking details encryption, and ensured location privacy, Amazon does everything it can to keep your information safe.
Amazon's technology and its A-Z Guarantee ensures that your card information is not available to anyone other than yourself; however, it is important to note that some online theft is out of Amazon's hands.
In order to keep your account safe, it's important to sign out of any public computers and not login in on unsecured WiFi networks.
Is Amazon Safe to Buy From Using Debit and Credit Cards?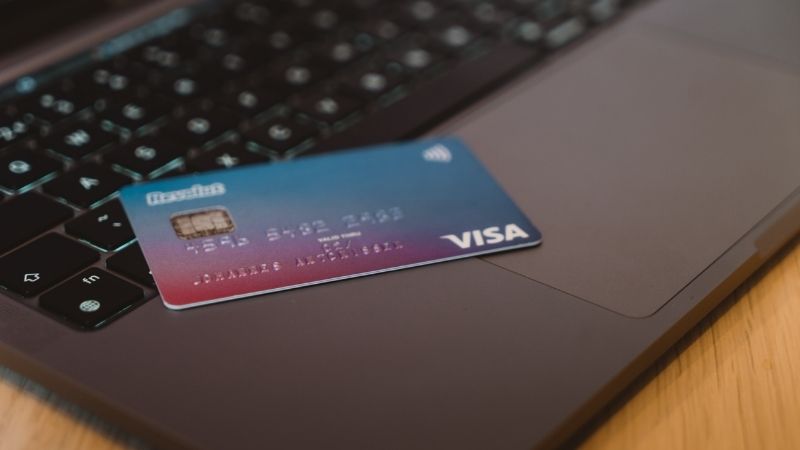 More good news! It is safe to buy from Amazon using debit and credit cards. Your information is secured with Amazon's A-Z Guarantee and through its intense security protocols.
That being said, you should still be conscious of who you are buying from. If an item you want to purchase is being sold by a third-party seller, they will not directly receive your credit or debit card information, however, you may pay for something you do not receive.
While this is unlikely, and if it does occur, Amazon will almost certainly refund your order, it is realistically the only real problem you may encounter when making purchases on Amazon.
Is Amazon a Secure Website?
Amazon is a secure website. In fact, it's probably the safest online marketplace on the planet. Because Amazon is so large and profitable, the company can and does spend millions of dollars ensuring that their website and their app are secure e-commerce locations.
All in all, you should feel safe using Amazon as a secure website for your purchases!
Is Amazon Prime Safe?
Amazon Prime is the conglomerate's membership option and over 200 million people use this fantastic service!
When signing up for Amazon Prime, you will enter your debit or credit card information and be billed monthly or annually for the platform.
Although some worry about cards being held and regularly billed, Amazon Prime is an extremely safe service and you can be sure that Amazon will not do anything with your card information other than bill you regularly.
Is Amazon Trustworthy for Phones?
Many of us use our smartphones for absolutely everything, including making online purchases. Whether you are using the Amazon app or Amazon.com on a smartphone web browser, you will be happy to know that Amazon is absolutely trustworthy for phones.
It is important to note that while it is safe to use Amazon on your phone, in doing so, you may be more likely to experience a scam. Luckily, as we will soon learn, there are very easy ways to identify and avoid a scam on your smartphone.
Products You Should Not Be Buying on Amazon
Even though Amazon is one of the safest online marketplaces available today, there are a few products that you should avoid purchasing in order to keep your account safe, evade scams, and ensure you actually get the product you paid for.
Products with suspicious reviews.  If you see that a product has several bad reviews, followed by many great or 5-star reviews, it may be that the seller is paying for those reviews.
Items that make medical claims. Anything that seems too good to be true, probably is! If an item makes bold claims, especially in regards to your physical health, it's best to skip it.
Extreme discounts. Although Amazon is known for its incredibly low prices, you should be wary of products that have a price tag far below the standard price. Exceptions for this rule include price drops on Prime Day, Cyber Monday, and Black Friday.
Products with reviews from other items. This happens more than you might think, and if you see a product with reviews for other items, the listing has probably been hijacked and should be avoided.
While purchasing these products does not necessarily make your account susceptible to fraud, you will probably not get the item or quality you were originally searching for.
Tips to Be Secure When Shopping on Amazon
Amazon customers around the world can feel safe knowing that the company takes care of its customers and has the technology to guard your personal information; however, there are some scams that get through Amazon's defense line.
Here is a cohesive list of the most common scams you may encounter, what they look like, and most importantly, how to avoid falling for them:
Gift Card Scams. You may receive a notification that Amazon requires you purchase a gift card in order to make a purchase. This is always a scam! No purchase on Amazon requires a gift card, and if you are asked to buy one and validate it, unfortunately, the money will most likely be gone in seconds.
Text Message Scams. Many Amazon users are receiving text messages with urgent messages, apparently from Amazon, in which the victim is asked to click a link to proceed to the problem. As a rule, do not click any links sent via text from Amazon, they are not truly from the site!
Email Link Scams. Once again, you should always avoid links, even if they are sent to your email associated with Amazon. If you receive a message from a third-party seller stating they received your email from Amazon, this is also a scam! Amazon will never give out your personal information.
Phone Call Scams. If you receive a phone call from an "Amazon representative" asking you to make a purchase over the phone or confirm your card or personal information, it is a scam! Amazon will never ask for your information over the phone unless you personally call their service line with a problem.
If there is a doubt in your mind as to whether or not the offer you are receiving is from Amazon, before you proceed, you should absolutely call their customer service line to ensure it is not a security breach.
As well, if you are certain it is a scam, you should still call Amazona and let them know what happened so they can attempt to catch the culprit.
Conclusion
Amazon is safe, trustworthy, and reliable. It does everything it can to guard your personal and financial information, and when working with Amazon, you can feel secure knowing your data is protected. While there are still those trying to scam Amazon accounts, unless you participate, your information will stay secure.
Welcome to CompanyScouts! I am Jake, the founder of CompanyScouts. I hold an Msc in Economics and Business Administration. With a deep interest in the consumer segment, I strive to help people get to know their favorite companies even better.