Amazon Fresh is Amazon's online grocery delivery service that allows you to purchase and receive all of your favorite items without leaving the house! While it is certainly convenient, let's find out if it is expensive by comparing the prices to some of your other favorite grocery stores.
Is Amazon Fresh Expensive?
Amazon Fresh is more expensive than most large grocery store chains; however, their products are usually less expensive than prominent health food stores. Overall, the price difference between Amazon Fresh to other grocery stores really depends on the items you choose to purchase.
In this article, we are going to directly compare Amazon Fresh prices to those at some of the world's most popular grocery chains so you can find out if you will save money shopping on Amazon Fresh!
Is Amazon Fresh More Expensive Than Whole Foods?
In a side-by-side product comparison, Amazon Fresh is less expensive than Whole Foods.
While the online grocery store, Amazon Fresh, does offer some of the same products as Whole Foods at a similar price point, it also offers a variety of other foods from brands that are significantly less expensive.
It's important to remember that Whole Foods is a niche grocery store offering organic produce, dairy, and meats, as well as health food alternatives. They do not have many of the more affordable brands that other grocery stores, such as Amazon Fresh, provide.
Because Amazon owns Whole Foods and many of their items are on Amazon Fresh, many people assume they offer similar price points, but shopping in Whole Foods as opposed to on Amazon Fresh will absolutely cost you more money.
Is Amazon Fresh More Expensive Than Walmart?
Whether you are shopping at a physical Walmart store or using their online grocery store platform, Amazon Fresh is more expensive than Walmart.
Walmart has made a name for itself as the most affordable food (and everything else) retailer in the country and around the world. However, it does have a bad reputation for selling inferior products, but Walmart is trying to change that.
When it comes to selection, Walmart is working hard to provide healthy and organic options; but you can still certainly find more of your favorite healthy products on Amazon Fresh.
The margins of the price differences between Walmart and Amazon Fresh are quite small, but the simple fact is, for the same products, you will spend less money at Walmart than you will on Amazon Fresh.
Is Amazon Fresh More Expensive Than The Grocery Store?
Grocery stores such as Safeway, Shaw's, Market Basket, Hannaford, Shop n' Save, and so many more can be found in almost every town in the United States.
Before the e-commerce and health food boom, these grocery stores were where everyone purchased their groceries, but now there are quite a few more options, and local grocery stores are suffering.
Even though these grocery stores offer fairly low price points, their lack of healthy alternatives, organic products, and even variety have made them far less popular in public opinion.
But if affordable prices are the most important factor in your grocery store choice, you should know that Amazon Fresh is typically more expensive than a grocery store.
The reason so many people are opting for Amazon Fresh instead of grocery stores, even though it is more expensive, is because, depending on the store with which you are comparing, Amazon Fresh often has a more diverse product list with both health-conscious items and popular brands, and of course, they deliver your groceries directly to your home.
While standard grocery products may have a similar price point on both Amazon Fresh and in local grocery stores, Amazon Fresh requires a yearly Prime membership and a tip for the delivery person, increasing its overall price to slightly higher than a grocery store.
Is Amazon Fresh Cheaper Than Instacart?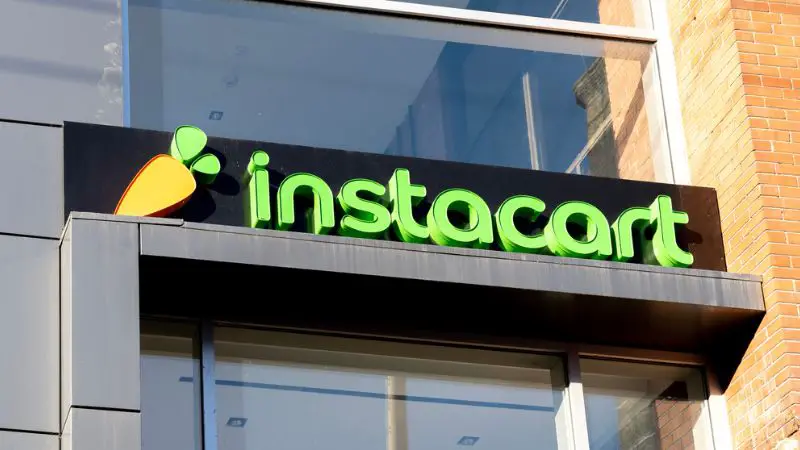 Instacart is another popular online grocery store service. Even though it's not as widely used as Amazon Fresh, it does have a significant following. So let's find out which option is cheaper!
Amazon Fresh is cheaper than Instacart.
The two companies provide essentially the same service and many of the same products, but because Amazon Fresh is a much bigger company with more warehouses, employees, customers, and resources, they can offer more competitive prices than Instacart.
Is Amazon Fresh Cheaper Than Costco?
Costco is one of the most popular retailers in the United States. The store offers yearly memberships that allow shoppers to purchase bulk and individually sold food, clothing, home essentials, electronics, office supplies, lawn and garden necessities, and so much more at extremely low prices.
Reports state that Costco is, on average, 10% cheaper than Amazon Fresh.
But it is important to note that Costco has far less variety than Amazon Fresh. The store mostly sells private-label items as opposed to your favorite brands and healthy alternatives.
If price is the most important factor for your groceries, there's no doubt you'll save money shopping at Costco, but you will have to make some sacrifices on options.
You will also have to go in person to their giant warehouses, which is often quite a long and frustrating experience, especially compared to Amazon Fresh's doorstep delivery.
Is Amazon Fresh Cheaper Than Aldi?
Aldi is a popular grocery store that, similarly to Costco, offers extremely low prices due to the fact that 90% of its items are from their private label.
Amazon Fresh, though significantly cheaper than specialized grocery stores, is certainly more expensive than Aldi.
That being said, Aldi has far fewer options than Amazon Fresh, and many of their shoppers have reported they are quite disappointed with the store and really only shop there for the savings.
Is Amazon Fresh Cheaper Than Kroger?
By comparing each and every item on Amazon Fresh at popular Kroger grocery stores, the prices are almost identical.
Even though Kroger used to be quite a lot cheaper than competitors such as Whole Foods, when Amazon purchased the company in 2017, they were able to use their immense income and resources to reduce the prices and make it much more competitive.
These days, Kroger may be fractionally cheaper than Amazon Fresh, but it won't be enough to notice the difference in your grocery bills.
Is Amazon Fresh Cheaper Than Publix?
Publix is the largest employee-owned grocery chain in the country; with locations throughout the southern states, it is a popular grocery store option among many Americans.
Because of its business model, Publix products are slightly more expensive than those of many of its competitors, including Amazon Fresh.
So, yes, Amazon Fresh is cheaper than Publix; however, if you want to shop at a store that supports its locals, as opposed to a worldwide conglomerate, Publix might just be worth the extra cash.
Is Amazon Fresh Cheaper Than HEB?
Even though HEB grocery stores can only be found in Texas, it is one of the country's most beloved options for food shopping.
People love HEB because it is privately owned, which means you know who you are buying from; however because they are a smaller company than most other grocery stores, their prices are usually slightly higher than their nationwide competitors.
HEB's prices are pretty much on par with Amazon Fresh, and it's quite hard to say whether one is cheaper than the other. It really just depends on the specific items you purchase!
Is Amazon Fresh Cheaper Than Tesco?
You may be surprised to learn that Amazon Fresh is actually significantly cheaper than Tesco.
As one of the UK's most popular grocery stores, Tesco has a fairly good reputation for being affordable, but when you break down their prices, they are actually fairly expensive compared to stores such as Aldi.
If your choice is between Tesco and Amazon Fresh, you will certainly save money shopping with Amazon!
Is Amazon Fresh Cheaper Than Morrisons?
Once again, Amazon Fresh is the cheaper option! Compared to Morrisons, Amazon Fresh is actually about 17% less expensive!
Morrison's has had varying success over the years; at first, they appealed to the bargain shopper, but then they tried to go upscale with little success.
Now, Morrison's is lowering their prices again, and although they are still more expensive than Amazon Fresh, they could decrease them enough to beat the major conglomerate.
Why Is Amazon Fresh More Expensive Than Some Grocery Stores?
As you now know, Amazon Fresh is more expensive than some grocery stores but more affordable than others. In this section, we are going to find out why their prices are what they are and why using the service can be more expensive than going to your local store.
Amazon Fresh offers both brand names and private label items. Typically, the brand name items will be at a similar or even higher price point than those found at grocery stores; however, their private label items can be far cheaper.
In order to use Amazon Fresh, you have to have a Prime membership, which costs about $139 annually. This adds a small amount to your yearly grocery shopping, but if you are already paying higher prices, it simply adds to Amazon Fresh's higher price point.
You have to tip the delivery driver when using Amazon Fresh. The company automatically charges a $5 tip to your order, so even though some of the products might be cheaper, you might pay the difference in that additional cost.
Some products, such as produce and meat, are usually more expensive on Amazon Fresh than in grocery stores because they need to store them in their warehouses and package them with ice packs, so they arrive at your home safe to consume.
You are paying for convenience. While, on average, Amazon Fresh is 10% more expensive than most big-name grocery stores, you don't have to leave your home to get your food! For many consumers, this upcharge is worth the practicality.
For these reasons, Amazon Fresh can be more expensive than many other grocery stores, but hopefully, you now have all the information you need to figure out if Amazon Fresh is cheaper than the grocery store you typically use!
Is Amazon Fresh Overpriced?
Although Amazon Fresh can be slightly more expensive than some other grocery stores, it really shouldn't be considered overpriced.
The brand-name products they provide are well within the average price range throughout the country. Some specific items might even be less expensive, depending on daily deals and offerings.
Amazon Fresh's private label also provides customers with the option to choose a more affordable product without the brand name. These prices are extremely competitive and can save the consumer a lot of money over time!
Is Amazon Fresh Worth It?
In order to decide if Amazon Fresh is worth it, there are a lot of factors to consider.
Of course, convenience and dependability are exceptionally important to most people, and if your decision was based solely on the fact that Amazon Fresh is easy to use and reliable, there is no doubt the service is worth it!
However, if decreasing your grocery bill is the most important factor for you in deciding where to buy your food, it's a little harder to make the call.
If you live in an area where there is a cheaper grocery store than Amazon Fresh, and you don't mind going to the shop and bringing home your groceries by yourself, the service may not be worth it for you.
In general, almost every Amazon Fresh user loves the service and believes it is very much worth the few extra dollars they may spend over the course of the year, but it is a personal preference.
Conclusion
Amazon Fresh is not considered expensive; in fact, its prices are lower than many of the popular grocery stores around the country and the world. However, their products are still pricier than some of the budget and private-label food retailers; it just depends on who you're comparing them to.