Amazon is a global giant that keeps expanding. As one of the world's largest online retailers, Amazon generates billions of dollars in annual revenue.
If you're looking to work at Amazon, you may wonder whether they offer raises and how frequently. So, how often does Amazon give raises?
How Often Does Amazon Give Raises?
Many employees at Amazon receive raises at least once a year. Typically, Amazon gives its employees raises at the beginning and the middle of the year. However, not everyone gets the same raise percentage at the same time, as raises are awarded based on department and duration of employment.
While Amazon increases employee pay every six months to one year, not all departments get the same raise percentage. Do warehouse workers get raises? And How much do Amazon employees get? Keep reading to find out more about Amazon raises.
Does Amazon Give Pay Raise?
Amazon frequently pays its workers yearly pay raises, ensuring that its staff is compensated adequately. This, in turn, ensures that the team is happy and they move the company forward with this motivation.
There are numerous advantages to working at Amazon. These benefits include health insurance, paid time off, 401k plans, competitive pay, free shipping and savings on Amazon purchases, and more
Who Is Getting a Pay Raise at Amazon?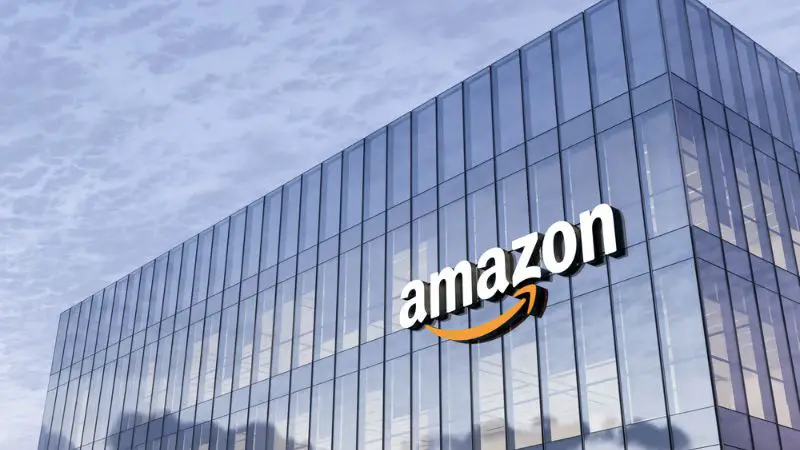 Amazon does not give a standard raise percentage or amount across the company. Amazon pays raises to various teams based on their output and presents compensation packages. The majority of employees get at least one increase each year.
With 30 different teams handling every facet of the business, Amazon employs about one million individuals in the United States—not to mention staff worldwide.
Amazon has many departments, including Fulfillment & Operations, Business & Corporate, Transportation & Logistics, and Amazon Web Services, among many others. All these departments are essential to the company, so the company compensates them adequately.
Usually, executives and managers get some of the most significant pay raises. While other workers only get about 1 to 5 percent pay raises on average, managers and executives can earn thousands of dollars in raises every year.
Does Amazon Give Raises to Amazon Warehouse Workers?
Amazon gives raises to all their workers, including their warehouse workers. Currently, Amazon warehouse workers earn more than twice the minimum wage in the United States.
Since 2018, pay for Amazon warehouse workers has increased from about $15 per hour to $18 per hour. Entry-level warehouse workers can see $0.50 to $3 per hour increases in their wages.
Amazon gives pay raises to retailers who work hard to meet and exceed expectations. Warehouse teams that constantly hit their quotas ahead of time stand out during annual performance and pay reviews.
How Much Are Amazon's Pay Raises?
Amazon frequently links changes in the cost of living to pay raises. For instance, Amazon raised wages by 6% in 2004 to keep up with the rising cost of living.
Additionally, Amazon raised salaries by 10.25% in 2013 to reflect rising living expenses in Seattle, where Amazon is based.
Recently, Amazon said it would increase the base salary for most roles from $160,000 to $350,000. This increase implies that base pay increases varied from 3% to 60% based on function and tenure at the company.
So, depending on your job at Amazon and how long you've worked with them, you can anticipate a pay increase range each year. There are speculations about more increases in the near future.
Does Amazon Give Raises After 90 Days?
So, you've just been employed by Amazon and have worked for 90 days before the pay raise period. Will Amazon give you a raise? Amazon does not give a raise after 90 days.
Usually, Amazon and most other companies worldwide will give their new hires a probationary term to get them up to speed and test their skills. Amazon may pay new employees less during this time, and the pay is increased after the probationary period.
While Amazon has probationary periods, they don't give new employees raises at the end of their first 90 days. The probationary period helps them determine whether the employee is a good match.
New employees will have to wait till the next time a raise is due after they must have worked with Amazon for up to 6 months to a year.
Does Amazon Raise Pay Every 6 Months?
Amazon may give their employees a raise six months after employment as a reward for passing the six months probationary term.
Usually, you'll get a raise after your first six months at Amazon. You may also get a raise three months later (on the 9th month), and then three months after that (on the 12th month). From there, you should expect a pay raise every six months.
Some Amazon workers have affirmed that they receive a raise every six months from employment to at least three years.
Do You Get a Raise After a Year at Amazon?
Amazon makes sure that its employees receive fair compensation and gives them raises every year.
However, not everyone receives the same raise at the same time. At Amazon, promotions and salary raises are based on department and employment tenure.
The raise percentage would vary according to department, position, and employment duration. For example, the logistics department and the warehouse workers may not get the same rate.
Are the Raises at Amazon Competitive?
Amazon has a long history of offering benefits and salaries that are competitive. Amazon came out on top in a study of more than 1,000 employees regarding competitive pay.
Amazon consistently raises the bar in terms of compensation and perks. The company has a long history of offering fair pay and a wide range of perks, consistently placing first in employee satisfaction polls.
In 2018, the minimum wage paid at Amazon ($15) was more than twice the U.S. minimum wage ($7.25). Amazon is one of the most sought-after places to work in America because of its enticing bonuses and yearly raises.
Few American businesses provide the same minimum salary and employment prospects as Amazon. However, more companies are imitating Amazon, with Best Buy, Costco, and Target pledging to pay all employees at least $15 per hour.
With more than a million employees (and rising), Amazon is undoubtedly dedicated to offering competitive compensation and enticing benefits to recruit and retain employees who can keep the billion-dollar business running efficiently.
So, not only does Amazon hand out raises to their employees, but they also offer mouth-watering sign-on bonuses (as high as $3,000 in many cases).
Conclusion
While Amazon has one of the highest wage rates, they still give their employees raises as often as every six months. Every Amazon employee will get pay raises at least once a year. The raise amount depends on your type of work and also on how long you have worked at Amazon.