Amazon, the second largest private employer of labor in the U.S has workers from different places in the state. To ease mobility, reduce congestion and greenhouse gas emissions, and cut down transportation costs for employees, Amazon created a transport system. Here's a full guide on Amazon's shuttle bus for employees.
Does Amazon Have Employee Shuttle Service?
Amazon has a shuttle service for its employees called Amazon Ride. Full-time or part-time employees and dogs owned by employees are allowed to ride in this shuttle. Employees living around suburban areas use this Shuttle service that takes around 35 minutes to get to the Amazon location.
The Amazon Ride service can decrease greenhouse gas emissions and traffic congestion with fewer cars on the road. And employees can reserve seats up to two weeks in advance with the Amazon Ride app.
Keep reading to find out about Amazon's transportation system for employees and how to take an Amazon Shuttle Bus.
What Is Amazon Shuttle?
Amazon Shuttle is a transportation service provided by Amazon for its employees to reduce commute time and increase productivity. Amazon Shuttle is also popularly known as Amazon Ride.
Amazon Ride was launched in 2016 at the Amazon location in Seattle. Full-time and part-time Amazon employees can commute to work using the Shuttle service.
Employees interested in taking Amazon Shuttle can reserve seats in advance. The Amazon ride service aims to improve worker productivity by helping them move around efficiently and fast.
Employees residing in Suburban areas use about 35 minutes on average to get to work using the Amazon Ride service. The Amazon ride service has a "Guaranteed Ride Home" coverage, up to five times a year, for workers who must work late or have an urgent situation.
The schedule for Amazon Ride indicates that the three routes take between 30 and 35 minutes to complete. The buses are large and look like charter buses, able to carry over 60 commuters at once.
How to Take an Amazon Shuttle Bus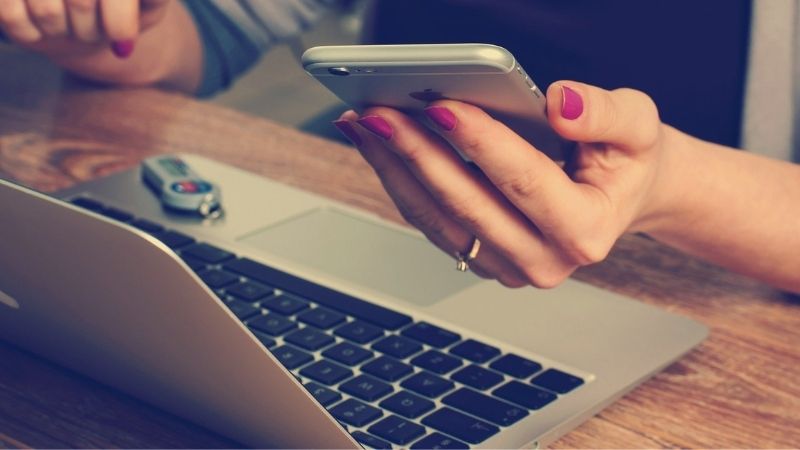 Have you ever wondered how to take an Amazon shuttle bus? With the newly released app, you can schedule rides two weeks ahead. Here's a step-by-step guide on how to take an Amazon Shuttle Bus.
Go online and log in to your account
Select the date and time for your trip
Select the number of people for your ride (if you want a large group, select "large group")
Find the Amazon shuttle bus number that corresponds with your destination
When you arrive at your pickup location, find a designated area to wait for the bus to arrive with a sign indicating where you should wait.
At predetermined hubs, workers are promptly picked up and driven along a planned route.
Once the bus arrives, hop on board and enjoy your ride!
Where Does Amazon Offer Employee Shuttle Services?
Amazon Shuttle services are not available in every location. It is best to be sure that the Amazon Ride service operates within your vicinity. Here's a list of some locations Amazon offers Shuttle services
Bay Area
Bothell
Baltimore
Seattle
Sunnyvale
Bellevue
South Lake Union
Issaquah
Redmond
Kirkland
Pecan Park
Armsdale Road PNR
If you're unsure if there are Amazon buses around your area, ask your recruiter or manager for information.
Amazon Shuttle Bus Near Me
You can always make an "Amazon Shuttle bus near me," search to locate any available shuttle bus near you. This feature can come in handy when you're not currently home or not near the Shuttle bus stop.
To see if there is any Amazon shuttle bus near you, put your location on the Amazon shuttle map and check the Amazon Ride app to confirm any Amazon Shuttle around your area. You can also ask your recruiter or manager at work on the Amazon shuttle buses within your vicinity.
If no direct Shuttle buses are plying your route, you can hop on the next available one closest to you or your workplace.
Amazon Shuttle Bus Schedule
Amazon Shuttle Bus Schedule varies depending on the area. Generally, the shuttle bus schedule is from 5 am to 6:50 pm. Different locations have shuttle buses with schedules corresponding to shift times at different warehouses.
Bus Schedule for Bay Area: The bus Schedule is from 7:25 pm–8:00 pm and 6:25 am–7 am.
Bus Schedule for Bothell: Typically starts from 6:55 pm–7:30 pm and 5:30 am–6:15 am.
Bus Schedule for Seattle; The Seattle Bus Schedule is from 7:25 pm–8:00 pm, and 5:55 am–6:30 am.
Bus schedule for Sunnyvale: The bus schedule for employees residing at Sunny Vale is from 5:25 am–6:00 am and 3:25 am–4:00 am.
Bus schedule for Baltimore: The bus Schedule in Baltimore is from 5:55 pm– 6:30 pm and 7 am–7:35 am.
Amazon Employee Rideshare
A delivery rideshare app system called Amazon RideShare, also called Amazon Flex, was created to help with the rising number of Amazon deliveries.
Customers who use the service frequently, particularly those who reside in cities with a variety of nearby warehouses, report lower shipping costs and shorter delivery times.
Anyone with driving experience can sign up for the Amazon Flex program, which uses the RideSharemobile app and become a delivery driver for Amazon, earning between $18 and $25 per hour.
Current locations where the program is offered include Seattle, New York City, Atlanta, Austin, Indianapolis, Baltimore, Portland, Chicago, Miami, and Dallas. Drivers who enroll in the program will receive alerts to pick up and deliver packages from Amazon warehouses.
The "Amazon Delivery Service" mobile app sends these notifications. You get to pick the hours and locations you'd like to work as a Flex driver delivering packages.
Can All Employees Use Amazon Shuttle Busses?
The Amazon Ride Shuttle Busses are available to all Full time and part-time Amazon employees. Even Pups owned by staff members can ride in the Shuttle.
It takes the Shuttle about 35 minutes to move from one destination to another, making it a reliable option.
You can book the Shuttle service online via the app on your mobile phone. Employees can also make bookings ahead of time. Amazon launched the Ride program to draw in younger talent and ease traffic in major cities.
Is Amazon Shuttle Free?
Amazon has not publicly stated whether these shuttles are free, but there are speculations.
Some speculations compare Amazon's Shuttle initiative to a rival tech company, Microsoft, whose Shuttle is free for employees. On this ground, it is presumed that the Amazon Shuttle is free.
Amazon doesn't offer free transport to work; hence, the Shuttle isn't free. Instead, Amazon gives employees a subsidy. To motivate employees to leave their cars at home, Amazon offers $170 per month to those who bike to work. This incentive pays for costs associated with leasing, maintaining, and parking bicycles.
Conclusion
Amazon's Shuttle service is available to both full-time and part-time employees to ease the cost of transportation and reduce the number of vehicles on the road. Employees can schedule rides weeks ahead of boarding. With Amazon Ride, employees residing in the suburbs are shuttled to the metropolitan business center.