For years Amazon has used its own delivery network, as well as FedEx, UPS, and USPS, to deliver its millions of packages. However, a few years ago, Amazon decided to employ its customers to deliver items efficiently in their own areas.
If you drive for Amazon Flex and have moved, you might be wondering: How do I change my Amazon flex region?
How to Change Region on Amazon Flex
If you deliver for Amazon Flex and want to change your region, you need to send Amazon Flex an email with your new preferred region or pick-up station. Amazon Flex will then let you know if you can continue working or if you are on the waitlist for that region.
In this article, we will find out how to change location on Amazon Flex, as well as whether or not you can work in different cities, how to find out if Amazon Flex is available in your new area, and even which regions have the most shifts. So keep reading; everything you need to know is right here!
Can You Work in Different Cities With Amazon Flex?
Currently, you cannot work in several different cities at the same time on Amazon Flex. While you can change your region as needed, you can only select one pick-up location and delivery area at a time.
If you are in a new location for a short period of time, you can opt to change your location and then change it back when you return home, but it's important to note that many Amazon Flex locations have a wait list, and by changing your region, you will be placed at the bottom of that list and may not be able to work right away.
How Do You Get More Amazon Flex Locations?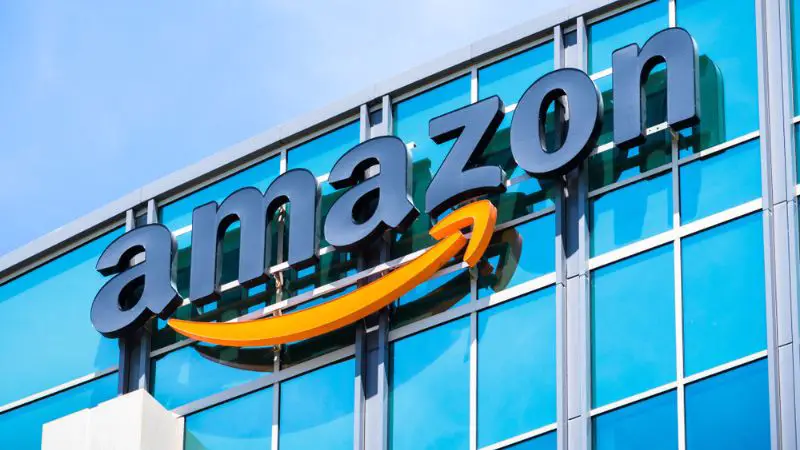 At the moment, Amazon Flex does not offer multiple locations at the same time for any of its drivers, so there is no way to get more Amazon Flex locations.
As you now know, you can change your location whenever you need to, and you can always change it back to your original location as well. However, you may not be able to start driving immediately when you change locations if there is a waitlist for that region.
In What Regions Does Amazon Flex Have Most Shifts?
If you have selected a region that has a long waiting list or very few shifts due to too many drivers, you may be wondering if you should change your location in order to get more work from Amazon Flex. 
To find out in what regions Amazon Flex has the most shifts can be fairly challenging as the list can often change due to the number of applications as well as deliveries in a specific area.
In general, choosing a region with a high population density will always result in more shifts as there are simply more people in that area ordering from Amazon. If you live near a metropolitan area, it will always benefit you to choose the pick-up location that is closest to the most amount of people.
As well, on the Amazon Flex website, you can constantly see a list of regions that are hiring drivers right now, which likely means more shifts as Amazon Flex is lacking employees in that area.
Here are the regions on Amazon Flex that currently have the most shifts:
Yellville, Arkansas
St. Cloud, Florida
Grand Rapids-Kalamazoo & Bad Axe-Croswell, Michigan
St. Cloud, Minnesota
Santa Fe, New Mexico
Asheville, North Carolina
Trenton & Freehold Township, New Jersey
Youngstown, Ohio
Eau-Claire & Lacrosse-Houston, Wisconsin
Tulsa, Oklahoma
Remember that these cities change frequently, but you can always find the updated list on Amazon Flex's website.
Is Amazon Flex Available in My Area?
While there are sites that describe every Amazon Flex region, the best way to check if Amazon Flex is available in your area is to download the app and apply.
When you sign up to drive for Amazon Flex, the app will ask you to enter your home address, from which they will offer you one or several pick-up locations near you.
If you enter your address and Amazon Flex is not available in your area, the app will let you know right away. From there, you do have the option to select a region near you if it is available.
In What Countries Is Amazon Flex Available?
Amazon's website is available to consumers in over 58 countries, and Amazon items can be delivered to over 100 countries; however, Amazon Flex is only offered in 9 countries.
Here is the current list of countries where Amazon Flex is available:
USA
Canada
The UK
Germany
Spain
India
Singapore
Japan
Australia
It's important to note that you can work in various countries on Amazon Flex, but you can only work in one at a time. You will need to change your Amazon Fresh location if you move to a new country, and you may need to upload a valid international or local driver's license depending on the laws of that specific country.
Conclusion
To change the region on Amazon Flex as a driver, log into the app and select Menu, then Help, followed by Contact Us to send an email to Amazon Flex requesting a change of location. If there's a waitlist in that area, you may not be able to drive immediately.