Many special perks come with being an Amazon Prime member, including free delivery, music, videos, books, etc. And you can enjoy all the perks of an Amazon Prime membership for free.
One way is through a MetroPCS account. But how can you activate free Amazon Prime with MetroPCS?
Does Amazon Prime Still Come With MetroPCS?
MetroPCS, now known as Metro by T-Mobile, allows MetroPCS subscribers to enjoy Amazon Prime benefits for free. You don't need to pay anything more for an Amazon Prime membership if you are on Metro by T-Mobile's $60/month unlimited pricing plan.
Amazon Prime mobile membership gives you access to hundreds of TV episodes, movies for streaming, and even thousands of songs. But how can you activate your free Amazon Prime with MetroPCS, and what other benefits can you get by doing so? Keep reading to find out.
How to Activate Free Amazon Prime With MetroPCS
You can enjoy all the Amazon Prime services on T-Mobile, but you must first sign up for the Metro cell phone service. However, not all subscription plans on Metro offer you free Amazon Prime. So, you must sign up right to get your free Amazon Prime.
Here's how to activate free Amazon Prime with MetroPCS.
Go to Metro and sign up.
Make sure that you select the $60 Unlimited pricing plan option.
After activating the plan, Metro will send you a message with a link.
When you click on the link, it will lead you to Amazon to create an account.
Now you can activate your Prime membership.
If you continue Metro's plan, you won't have to pay for an Amazon Prime membership. This is a tremendous advantage because an Amazon Prime membership costs $14.99 per month and $139 per year.
Metro PCS Amazon Prime Error
Sometimes you get an error message when you try to activate Amazon Prime with MetroPCS. When this happens, you might have a data connection or storage problem. You can simply try again, but if it persists, you should try this:
Go to your phone's settings.
Choose Apps or All Apps.
Select your browser.
Select Storage
Tap on "Clear cache" and "Clear data" anywhere they appear on the screen.
Ensure you are on a cellular data connection, i.e., put off WiFi.
Try your T-mobile Amazon prime activation again.
Alternatively, you can call Metro customer service and see if they can help you troubleshoot the problem based on your error message.
Also, if you currently have an Amazon Prime membership, you must cancel it before you activate a new one on T-Mobile.
Why Does Metro PCS Offer Free Amazon Prime?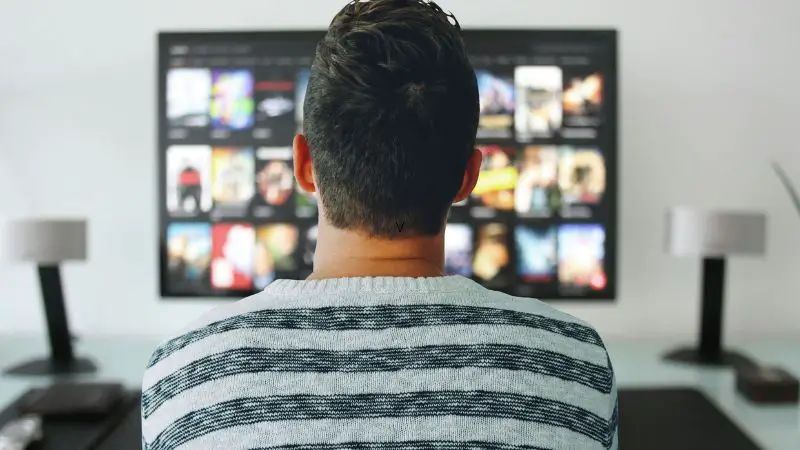 The new MetroTM by T-Mobile $60 monthly unlimited rate plan includes Amazon Prime membership. So, you don't have to pay extra for your Amazon Prime subscription if you remain on this plan.
This is a fantastic way to cut the cost of premium service while still getting the other benefits of a T-Mobile subscription.
Metro PCS Amazon Prime Benefits
MetroPCS offers you a lot of great perks with your subscription, including free 5GB of data, unlimited talk, and more. Besides that, Amazon Prime on Metro PCS comes with all the benefits you would get with the standard Amazon Prime subscription.
Here are some of the benefits you have on your Amazon Prime account.
Shopping promotions
Unrestricted access to audio series and playlists.
Unlimited access to more than a thousand books, periodicals, comics, and ebooks.
Photo storage space is limitless.
Whole Foods discounts in-store, with an extra 10% off sale products.
Prime Day and Prime Early Access.
An ad-free experience
Most importantly, you will save $14.99 monthly when you get a plan with Amazon Prime on your T-Mobile account.
What Other Offers Can You Get With Metro PCS?
With MetroPCS, subscribers can get the bang for their buck on various plans. On a $60/month plan, there are other cool perks you can get and enjoy apart from the free Amazon prime.
Some of the other offers you can get with Metro PCS include:
An LTE data plan with unlimited usage.
A 15GB portable hotspot.
A 100GB tier of cloud storage from Google One.
Some Gogo in-flight Wi-Fi perks.
5G with the cell phone service if your phone supports 5G.
Pay $60 for your first line, while the second is only $30 extra. Your plan will stay at $120 for a 3rd and 4th line, which saves you money.
Freedom to use the Scam Shield application to get enhanced caller ID and block calls.
Wi-Fi calling, three-way calling, caller ID, and call waiting are all available.
But is Netflix free with MetroPCS? Yes, you can get a Netflix membership at no extra cost as part of your T-Mobile package. Netflix on Metro PCS provides unlimited access to TV shows and movies across all three devices.
Is Amazon Prime Free for T-Mobile Customers?
Amazon Prime is not free for all T-Mobile subscribers, and you need to be on the $60 plan before you can access free Amazon Prime.
For example, a $50 plan does not have free Amazon Prime but has Google One cloud storage, whereas the $40 plan does not have both.
Do You Keep Free Amazon Prime if You Switch Mobile Provider?
If you cancel your Metro plan or switch to a new plan that does not provide Amazon Prime, Amazon will immediately terminate your Amazon Prime membership.
Also, Amazon will terminate your Amazon Prime benefits if your Metro account is disabled for over 24 hours. Your Prime perks will be reactivated within 24 hours when you pay your monthly Metro service fee.
Conclusion
MetroPCS subscribers can enjoy Amazon Prime benefits for free. You can use Amazon Prime and its perks by signing up with Metro T-Mobile (formerly MetroPCS). However, Amazon Prime is not free for all T-Mobile subscribers; it's a perk for customers on Metro by T-Mobile's $60 unlimited pricing plan.