Amazon started as an online bookstore and has since grown into the large e-commerce giant we have come to know today.
With the tons of orders Amazon gets, they must deliver many packages daily. So, how many packages does Amazon deliver a day?
How Many Packages Does Amazon Deliver a Day?
Amazon delivers 1.6 million packages daily in the United States and over 9 million packages globally. This number may increase during peak seasons like Black Friday, Prime Day, Cyber Monday, etc. Amazon is constantly expanding and expects to increase its shipping capacity in the subsequent years.
Amazon processes an incredible number of orders from all across the world at any given time. Do you wonder how many packages Amazon delivers per second, minute, or hour? Keep reading to find out.
How Many Amazon Packages Are Delivered per Second?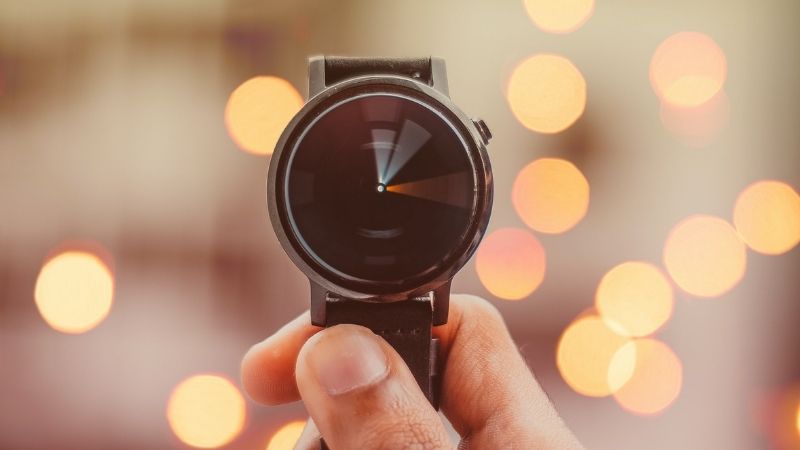 19 Amazon packages are delivered per second. The high number of daily packages Amazon delivers can make you wonder how many orders Amazon ships per second.
If you do some calculations, you'll be able to arrive at the average number of packages Amazon ships or delivers per second.
If Amazon ships 1.6 million packages per day and there are 86,400 seconds in a day, it means that, on average, Amazon ships 18.5 orders per second.
How Many Amazon Packages Are Delivered per Minute?
Every minute, Amazon delivers about 1,110 packages and more than 66,600 orders per hour. Amazon has established a standard for online shopping. As a result, the massive number of orders they get should come as no surprise.
With a large number of transactions per day at Amazon, employees always have something to do every minute. With just 110 fulfillment centers in the United States, Amazon has to deliver over a thousand packages in 60 seconds!
How Many of the Packages Are Delivered by Amazon?
Amazon seeks to deliver goods to the customer as fast as possible. And this is what Amazon seeks to achieve in its logistics system.
But how does Amazon do this? With the number of orders Amazon may get per day, you may be wondering how they can effectively deliver packages to their customers.
When Amazon initially started delivering packages, there were fewer than 10,000 drivers; currently, more than 400,000 drivers are delivering Amazon packages worldwide. Amazon's dedicated delivery network delivers billions of packages annually in the US.
Because of the large number of orders Amazon has to ship per day, they cannot rely on only their delivery drivers to meet all these orders. Even with Amazon Flex (independent drivers delivering packages for Amazon), there's still a need for more hands.
Today, Amazon ships up to 67% of its own packages to US consumers, which is about 1.1 million packages per day. It is now the United States' fourth-largest shipping company, after FedEx, UPS, and the USPS.
Third-party sellers who don't store their products in an Amazon warehouse are in charge of handling their shipment and delivery. Often, these sellers use UPS, FedEx, or USPS.
How Many Packages Does Amazon Deliver a Day Globally?
Approximately 7% of the more than 100 million Amazon Prime subscribers in the United States reported making daily purchases on Amazon. However, those are prime members only.
The statistics become staggering when you combine this number with non-prime subscribers. Amazon delivers over 9 million packages globally daily, which amounts to about 3.3 billion packages annually.
Here is a list of the top ten of Amazon's largest countries by delivery volume.
United States
Germany
United Kingdom
Japan
India
France
Italy
Canada
Spain
Australia
What Would Be the Total Shipping Costs of All Amazon Packages Delivered in a Day?
Amazon processes billions of orders every year. In 2021, Amazon's largest market was the United States, with net sales of $314 billion. With 37.3 billion dollars, Germany came in second, surpassing the UK's $31.9 billion.
The average shipping cost on Amazon within the United States is $8.16. Since Amazon ships 1.6 million packages per day, the total shipping cost of all Amazon packages delivered in a day is $13.05 million.
So, Amazon's daily shipping transactions total over 13 million dollars daily.
What Time of the Year Does Amazon Get Most of Their Orders?
Peak refers to the period when customers place large volumes of orders. The peak season starts at or before Thanksgiving and lasts through the week before Black Friday to early January.
This means that the start date could be anywhere from mid-late October to mid-late November, while the end date is anywhere from late December to the New Year.
Generally, some other special events and dates often cause a surge in orders from Amazon. They include the following:
Holiday Shopping Season: The holiday shopping season starts in October to January. People majorly shop for Halloween, Thanksgiving, and Christmas during this time.
Black Friday: Amazon's sales can grow by over 300% on Black Friday. Amazon and its third parties offer a price reduction on sales on Black Friday. During this time of the year, buyers place orders on different Amazon categories for a good bargain on items.
Cyber Monday: Cyber Monday occurs on the first Monday following Thanksgiving. Customers on Amazon can anticipate reductions in lightning deals across all categories on this day.
Prime Day: it lasts for one or two days and is a black Friday exclusively for Amazon Prime members. Prime Members globally purchase over 100 million items on prime days.
January sales: at this time of the year, shoppers tend to get stuff before resumption for their kids or the new year.
Lunchtime: People have a greater tendency to shop during the 3 hours around lunchtime than at any other time.
Daily peaks: The top days for traffic on Amazon are Mondays and Tuesdays, with Mondays seeing the highest levels of purchasing activity.
Conclusion
Amazon ships about 1.6 million packages daily. This means, on average, Amazon ships 19 packages per second, 1,110 packages per minute, and over 66,600 orders every hour. However, Amazon only delivers about 67% of its packages, with 33% delivered by third-party delivery services.