The death of a loved one is an emergency that may necessitate an employee's absence from work. And Amazon, like most other companies, has its bereavement policy provisions for circumstances like this.
You may wonder if you need proof of loss in the Amazon bereavement policy. So do you?
Amazon Bereavement Policy
The Amazon bereavement policy offers a three-day paid leave period to full-time and part-time employees who have lost immediate family members. Usually, Amazon requires proof in its bereavement policy. The duration of the bereavement leave may vary depending on the state's law, which could mandate more time off. 
Time off given to an employee who loses a family member or friend is called bereavement leave, compassionate leave, or grievance leave. Keep reading to find out all you need about the Amazon bereavement policy and its application.
Is Bereavement Paid at Amazon?
Employees who lose a member of their immediate family will be given paid bereavement leave to allow them time to make funeral arrangements, handle family matters, and grieve over the demise of their loved one(s).
Full-time workers get up to three (3) days of paid bereavement leave (up to a maximum of 24 work hours. This can go up to 36 work hours for full-time employees who work 56 hours a week).
Part-time workers are entitled to three part-time days off with pay as bereavement leave pay (i.e., pay equivalent to their regular part-time schedule).
According to the Amazon bereavement policy, only the passing of a close or immediate relative qualifies an employee for a paid bereavement leave. If your manager does decide to give you time off due to a distant relative's passing, it will probably be unpaid.
Do You Need Proof to Get Paid Bereavement at Amazon?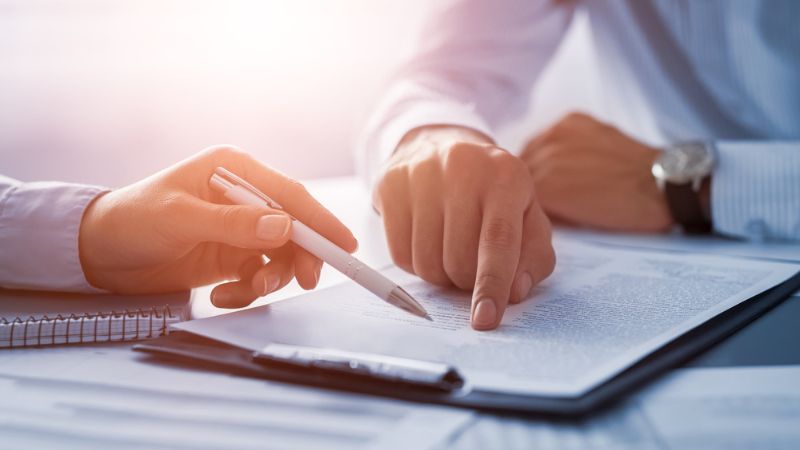 Some managers may require workers to validate their leave requests with documentation of a loved one's passing before granting them a paid bereavement leave.
A death certificate, obituary, or other written record could confirm a family member's passing. Getting any of such certifications could speed up the bereavement approval time. 
Amazon Paid Bereavement Approval Time
Employees are expected to notify their immediate supervisor or department head as soon as they become aware of the need for bereavement leave, just like any other unplanned leave of absence.
When an employee applies for bereavement leave, the manager should give the employee notice either before the employee's scheduled work shift or no later than 30 minutes following the start of that shift.
Amazon may not grant bereavement pay if you don't give proper notice. Employees should notify their immediate supervisor or department head of their anticipated return date when requesting bereavement leave.
Is Amazon's Paid Bereavement Automatically Approved?
Before you can take paid time off, a manager must manually approve the absence.
A supervisor might deny your request if Amazon does not view your relative as an immediate family member. The loss of a close friend or other non-relative is also not considered an appropriate reason for paid bereavement leave at Amazon.
The employee may select the start date for their bereavement leave with the consent and approval of the department head, elected official, or other suitable representatives.
How Many Times Can You Take Paid Bereavement in a Year?
No official policy limits the number of times an employee may request paid bereavement leave in a calendar year. For more advice on this matter, you should speak with your manager.
This may differ from state to state. For example, according to state law, employees in Oregon are entitled to up to 12 weeks of leave every year if six family members pass away.
What Is Immediate Family for Bereavement?
Only the loss of immediate family members is recognized as a reason for an employee to be granted leave in Amazon's bereavement policy.
Here's a list of the immediate family members recognized by Amazon:
The employee's spouse
Child(ren)
Parent(s)
Sibling(s)
Grandparent.
Grandchild.
Father-in-law
Mother-in-law.
Son or daughter-in-law
Any person living in the employee's household.
Who qualifies as a parent? It's the person who served as the child's legal guardian, whether they are the child's biological, adoptive, step, or foster parent when the worker was younger than the age of 18.
Is an Uncle Immediate Family?
An employee who loses an uncle may not be permitted a bereavement leave at Amazon. Amazon does not recognize an uncle as an immediate family member in the company's bereavement policy.
The same applies to relatives like aunts, cousins, nephews, nieces, etc. Also, Amazon's bereavement policy does not cover the death of a friend.
If you lose someone close to you who's not regarded as an immediate family member, you may or may not be given leave. And if you're given the leave, it might not be paid leave.
Does Amazon Bereavement Include Pets?
The Amazon bereavement policy does not include pets among the reasons for bereavement leave.
Although understandably, the loss of a pet can be upsetting and saddening, there is no provision in Amazon's policy for bereavement leave on that basis. However, you can meet with your manager, who might permit you an unpaid leave at their discretion.
Pet loss-related bereavement leave is a relatively uncommon occurrence. Only businesses like Petco, Kimpton Hotels, and Mars Inc. provide pet bereavement leaves.
What Happens if Amazon Finds Out About Bereavement Abuse?
An employee could have their appointment terminated in a case of bereavement abuse.
If the three days of paid bereavement leave granted by Amazon seems insufficient, you can apply for unpaid time off (UTO). However, if you exceed your allotted time by even one hour, Amazon has the right to terminate your employment.
It's highly recommended that you consult your manager in advance if you're considering taking a UTO to prevent being fired for bereavement abuse.
Can I Be Fired From Amazon for Bereavement Abuse?
Amazon has strict rules on absenteeism and can fire an employee for bereavement abuse.
If you fail to report to work because of the death of a loved one without your manager's approval, you may be disciplined for bereavement abuse. Repeated abuse of the bereavement policy may lead to a loss of your job.
Some former employees at Amazon have mentioned being laid off for exceeding their unpaid personal time (UPT) by as little as one hour. So, if you think you need extra time to mourn, request more time from a department head or manager.
Conclusion
Both full-time and part-time employees are eligible for three days of paid bereavement leave at Amazon if any of their immediate relatives pass away. Amazon's bereavement policy does not cover the death of close friends or distant relatives. If you need more time to grieve, you can request unpaid time off from your manager.