As one of the leading online corporations in the world, Amazon understands that employees may need some time off, which is why Amazon allows its employees to take paid and unpaid time off. If you're an Amazon employee or want to be one, you'll be interested in Amazon's unpaid time off (UPT) policy.
How Often Do You Get UPT at Amazon?
Amazon offers 20 hours of UPT to its employees every quarter, amounting to 80 hours of UPT per year. Employees can use their UPT immediately or save it up for later; unused UPT in a year may not roll over to the following year.
As an Amazon employee or someone curious about how things work at Amazon, you may have questions about the unpaid personal time off policy at Amazon. How often do you get UPT at Amazon, and how can you use your UPT to enhance your work-life balance? Read more to see how Amazon UPT works.
How Does Unpaid Time off Work at Amazon?
Amazon implemented the UPT policy to provide employees with greater flexibility and time off to spend with their families. With Amazon's UPT policy, employees can enhance their work-life balance.
Each tier-one employee receives 20 hours of UPT at the beginning of each quarter for use at any time in the year. The program has been successful, with many Amazon employees benefiting from it.
Amazon provides employees 80 hours of UPT (unpaid time) per year (20 hours of UPT every three months). While you can allow your UPT to roll over quarter after quarter, you cannot let it roll over year after year.
Once you've exhausted your UPT at Amazon for the quarter, you don't get any more until the next quarter. And if you don't use your UPT at the end of the year, you cannot use it in the next year.
Also, Amazon does not allow you to use more than 80 hours of UPT a year. If you exceed your UPT by an hour, Amazon may terminate your employment. Once you have a negative UPT in Amazon UPT Points System, you may be fired automatically.
How to Use Unpaid Time off at Amazon
Employees are allowed to use UPT at any time of the year, according to Amazon's UPT policy. UPT is a great way to take time off without using any of your paid vacation days or paid time off at once.
You can use your free time and unpaid time off whenever you want. Usually, once you submit your UPT request, it gets approved automatically. While you can take UPT any time, some managers might not approve a UPT during peak seasons like Amazon's prime day.
While UPT is approved automatically, you can check with your manager before taking any time off, especially if you'll miss more than three shifts. Also, note that different supervisors may have different policies regarding UPT.
How Many Hours of UPT Does Amazon Give?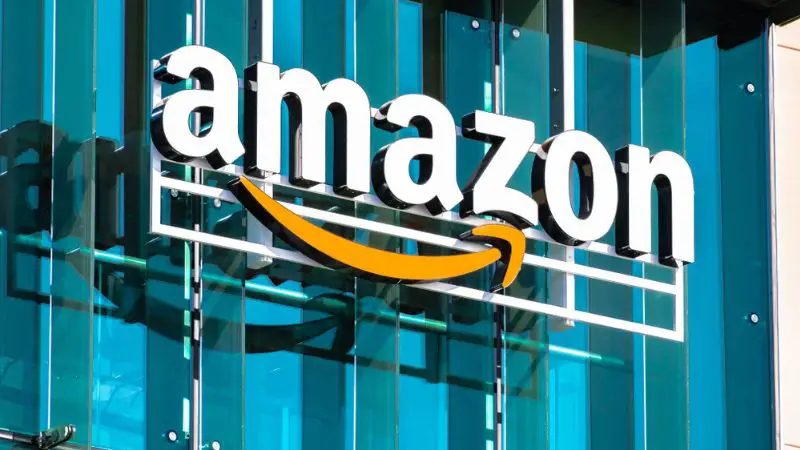 Amazon employees are eligible for 20 hours of unpaid time off each quarter, for 80 hours per year. As employees advance in the organization, they may receive more UPT.
An employee can accumulate no more than 80 hours of UPT by the end of the year. While Amazon employees can take UPT at almost any time of the year, they must monitor how much UPT they have used because they must not exceed 80 hours of UPT per year as it may result in termination of their appointment.
Also, employees cannot use UPT in advance. Assuming you take your UPT every quarter, you cannot use more than 20 hours every quarter. You cannot decide to use 80 hours of UPT in the first quarter of the year because Amazon is yet to give you up to 80 hours of UPT.
Does UPT Roll Over at Amazon?
According to Amazon's UPT policy, unused UPT may not roll over at the end of the year. However, according to some Reddit users, unused UPT can roll over, and employees can carry their unused UPT into a new year.
Additionally, there is a yearly cap of 40 PTO and 80 UPT hours. Once you've used up your 40/80 hours, you can't accrue any more until January of the following year.
Is Unpaid Time off at Amazon Automatically Approved?
Amazon approves your UPT automatically when you put in for it. However, UPT may not be approved in peak seasons like Prime Day, Black Friday, etc.
Except you'll miss more than three shifts in a row, you don't have to inform your manager or wait for approval before you take UPT at Amazon.
However, for vacations and leaves of absence, you must make your request at least 48 hours in advance (except in cases of emergencies) and wait for approval from your manager.
How Long Does It Take Amazon to Fire You for Negative UPT?
One of the most frequent reasons why Amazon associates get fired is a negative UPT. At Amazon, a negative UPT can lead to immediate dismissal.
We advise you to talk to your HR office if you find yourself at a negative UPT because they may be able to convert some of your vacation time (if you still have it) to cover your negative UPT.
You may be fired for as little as one hour below zero because of Amazon's attendance policy. If Amazon does not give you access to the facility any longer, you've been fired.
What Happens if You Run Out of UPT at Amazon?
If you run out of UPT at Amazon, you can no longer take any UPT until the next quarter, when you get another 20 hours of UPT. If you go ahead to take UPT when you've run out, Amazon may fire you.
Your manager or supervisor has the right to fire you if you exceed your allotted UPT for a few minutes. If your UPT is negative, you can discuss your UPT situation with HR or ERC to see what they can do about it.
Can You Get Rehired at Amazon After Negative UPT?
If Amazon fires you for a negative UPT, you may be hired again after a year if you apply. While Amazon may not rehire you immediately, you can wait a while and rehire if there's an opening.
However, don't count on getting a job again. Since Amazon fired you for being underproductive, it's unlikely that they will rehire you. Amazon places a high value on employee productivity, so there's a chance they won't hire you again.
Why Did Amazon Give Me UPT?
Employees are allowed to take unpaid personal time off under the Amazon UPT policy as a personal, unpaid time to rest. Amazon gives its employees 20 hours of UPT on the first day of each quarter.
Amazon started implementing the UPT policy to give employees more flexibility and time off to spend with their families. It is a fantastic perk that can assist you in managing your work-life balance.
Conclusion
Amazon employees are qualified for a UPT of 20 hours at the start of each quarter of the year. You are free to use your UPT every quarter or save it for later. Employees must be careful not to exceed the allotted UPT, as Amazon can fire them for negative UPT.
Welcome to CompanyScouts! I am Jake, the founder of CompanyScouts. I hold an Msc in Economics and Business Administration. With a deep interest in the consumer segment, I strive to help people get to know their favorite companies even better.