Amazon has a wide selection of television from some of the market's leading brands at extremely affordable prices. If you are one of the many people who have purchased or are thinking of purchasing a TV on Amazon, you may have a few questions about their return policy.
So let's find out what the Amazon TV return policy is, including if you have already opened the TV!
Amazon Return Policy for TVs
Amazon's return policy for TVs states that any TV purchased can be returned within 30 days of the shipment receipt. It needs to be in the original box and undamaged to receive a full refund. Amazon will likely pay for the shipping unless you purchased it from a third-party seller.
Keep reading to find out everything there is to know about Amazon's return policy for TVs, including how to return a TV to Amazon and the various rules and restrictions you need to follow to get a full refund.
How to Return a TV to Amazon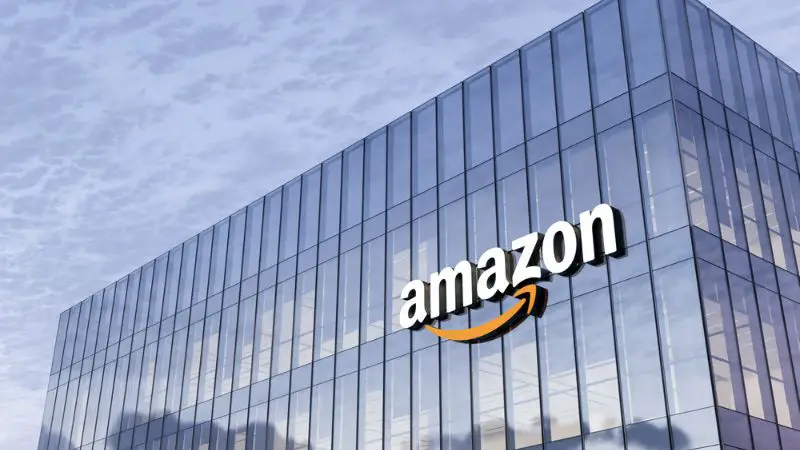 You'll be excited to learn that returning to Amazon is incredibly simple and the process can actually be completed in just a few minutes!
Here's how to return a TV to Amazon:
Log in to your Amazon account on the app or a web browser.
Click the Accounts & Lists menu on the top right corner of the page.
Navigate to the Your Orders section.
Select the TV you wish to return from the list.
Follow the prompts to let Amazon know why you are returning the TV.
Choose how to process your return.
If you opted for a pick-up, print the shipping label and attach it to the original packaging.
If you opted for a drop-off, locate the QR code Amazon sent to your email and bring the TV in the original packaging to the drop-off location.
Ensure that the TV has been reset to factory settings if you used it.
Place all paperwork, instruction manuals, and remotes into the box before closing.
That's all there is to it! Your full refund will be initiated once the TV returns to the warehouse and Amazon checks to see if there is no damage done.
How Long After You Buy a TV Can You Return It to Amazon?
You have thirty days from the day of shipment to return a TV to Amazon. Because most Amazon items, including TVs, are shipped either the same day or one or two days after placing an order, it's a safe bet to simply say you have thirty days from the date of purchase.
It's important to note that Amazon TVs also come with a one-year manufacturer warranty, and while it won't technically count as a return if a problem occurs with your television from Amazon within a year of being purchased, you may be eligible for a replacement TV for no additional cost.
Can You Return an Amazon TV Without the Box?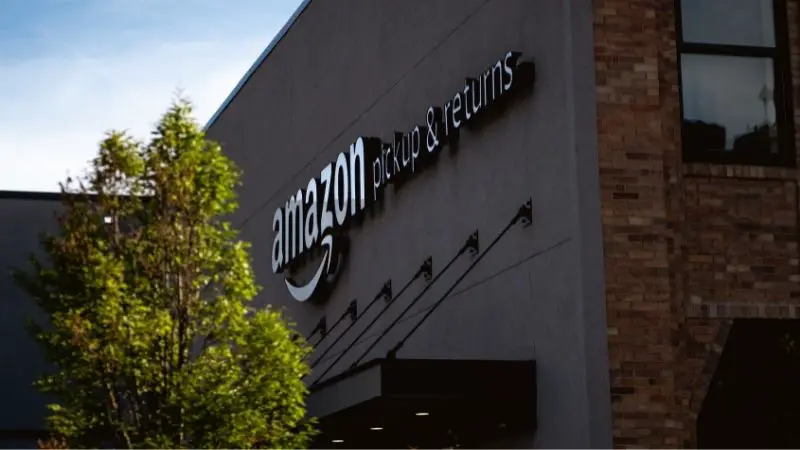 Although there are several items on Amazon that you can return without the original packaging, a TV is not one of them.
You must return an Amazon TV in the original box, or it will not be accepted at the returns center.
In addition to being in its original packaging, you also want to make sure that you use shipping peanuts, foam, plastic wrap, or cardboard to ensure the TV doesn't become damaged during the transportation process.
If your TV arrives at the warehouse damaged, you may not receive your full refund.
How Do I Return Amazon TV Without the Box?
Because Amazon is constantly on the lookout to make their consumers' experiences just a little better, Amazon is now offering returns on several of their items without boxes.
While Amazon has not clearly stated whether or not all TVs are included in this new option, it does say that "most items" will be accepted.
If you have an Amazon TV that you want to return, but you do not have the original packaging, it is certainly worth a try to see if one of their no-box pick-up locations will accept it.
Amazon in-person stores, Kohl's, Whole Foods Markets, and some USPS locations are currently accepting no-box returns.
In order to find a location close to you, you should follow the instructions listed to initiate the return, and under preferences for return processing, select one of the drop-off locations.
How Do Amazon TV Returns Work?
The Amazon return policy really couldn't be easier to navigate, and that includes large or expensive TVs.
If you follow the instructions on how to initiate a return and either set a pickup time or bring it to a drop-off location, you really should have no problems returning your Amazon TV.
It is important to note that Amazon TV returns work painlessly, as long as you ensure the TV is either unused or reset to factory settings, undamaged (unless you are returning it because it arrived damaged,) and in the original packaging with everything the device originally came with.
Once Amazon receives the TV and finds everything in order, they will initiate your refund, which should be processed in 3-5 business days. You can opt to have the refund returned to the original payment method, or if the TV was a gift, you could have it placed on an Amazon gift card to be used from your online account.
How Much Does It Cost to Return a TV to Amazon?
In general, it's fairly safe to assume that Amazon will cover the shipping cost if you choose to return a TV for any number of reasons.
However, the company reserves the right to charge a customer for the return shipping cost if the TV is over 50 lbs or is being returned simply because the customer changed their mind and not because there was any problem with the television.
If Amazon does ask you to pay the shipping cost to return a TV, the price will be $50.00.
The only reason why there might be a discrepancy with this price is if you purchased the item from a third-party seller. As Amazon does not directly handle returns to third-party sellers, you may have to pay a shipping cost set by USPS or whatever carrier you use to send the TV back to the distributor.
Once again, when you initiate the return on Amazon by following the directions listed above, it is highly likely that they will cover the shipping costs even if you purchased the TV from a third-party seller, as the company is truly doing everything it can to increase customer retention.
Can Amazon Reject TV Returns?
Amazon absolutely can reject TV returns, which is why they do not release the refund until after they have received and inspected the TV being returned.
If you claim that there is nothing wrong with the TV, but you simply do not want it, if the TV arrives at the warehouse damaged, they can reject it.
As well, if your reason for return was that the TV was not as described, and it actually is what you ordered, it can also be rejected as a return.
If the TV is not in the original box, doesn't have the paperwork and instruction manual, or is missing a piece or the remote, your return could also be rejected.
Amazon TV Return Pickup
When you sign into your Amazon account and opt to return your TV, you will be prompted to decide how you would like to return the TV.
If you want to have it picked up from your home because TVs are usually large and expensive items, Amazon will most likely give you a list of potential pick-up times so you can be there to hand off the television to the pick-up driver, and of course, ensure there is enough room in the truck for the large item.
Once they have picked up your TV to return it to Amazon, your job is done. You can sit back and wait for your return or the unfortunate message that your return is not being accepted.
Conclusion
The Amazon TV return policy is simple: You have thirty days from the shipment date to initiate a return. Amazon will pay for the return shipping and release a full refund if the TV is damaged or defective, and maybe even if you just didn't like it!