Amazon sells a variety of electronic accessories on its online marketplace, including hundreds of pairs of headphones. The site has some of the biggest brand names, as well as basic pairs, with a price tag for every budget.
If you are thinking of getting headphones on Amazon, you probably want to know about Amazon's return policy on headphones.
Amazon Headphones Return Policy [year]
Amazon's headphones return policy falls under the standard return policy for Amazon products. It states that headphones can be returned, opened, or unopened as long as the return is initiated within 30 days of the original order for a full refund.
To learn everything there is to know about returning headphones to Amazon, keep reading! This article has all the information you could need.
How Long Do I Have to Return Headphones on Amazon?
Amazon offers an all-encompassing return policy that applies to most of its items for sale, including headphones. This policy states that you have 30 days to return the headphones you bought on Amazon for a full refund.
In order to obtain a full refund, the headphones need to return to the warehouse in the same condition that they left. Amazon will check to make sure they are in working order without any visible damage before initiating the refund.
It's important to note that if you purchased the headphones from one of Amazon's third-party sellers, the return time frame might be different, so be sure to read the fine print when making your purchase.
Can You Return Headphones From Amazon After Using Them?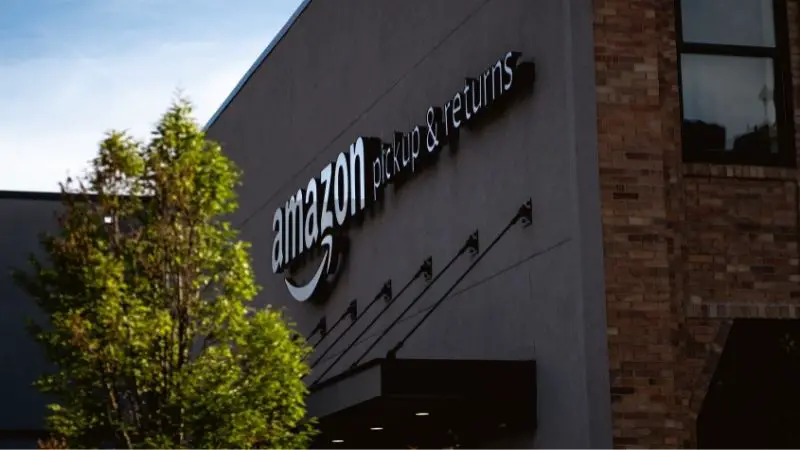 If you open the headphones you ordered from Amazon and use them, don't worry, you can still return them to Amazon if they are not what you wanted.
However, remember that if they look used or have any problems that they did not originally have when delivered, you may not be eligible for a full refund from Amazon.
Even a small scratch could allow Amazon to revoke your refund, so be careful when using them if you even think you might return them.
Can Headphones Be Returned to Amazon Without the Original Packaging?
Amazon truly wants its customers to feel safe buying products knowing they can return them if necessary. This tactic is used in order to increase sales, as well as customer satisfaction and retention.
One way that Amazon makes the return process even easier is by allowing most items, including headphones, to be returned for a full refund without the original packaging.
You can either place the headphones in a safe-to-ship box from your home, or bring them without a box to one of Amazon's many drop-off locations.
When you initiate the return on Amazon's site (directions listed below), you will be asked how you'd like to return the headphones. If you do not have a box, simply select to drop them off at an Amazon location. If you do, you can have them picked up at your home and Amazon will send you the shipping label to be printed and taped to any box you can find.
Amazon AirPods Return Policy
As long as you bought the AirPods from Amazon and not from a third-party seller, you can return them following the same policy as all other headphones sold on the site.
Some AirPods on Amazon do say "non-returnable" if they are sold by a third party, or if they are refurbished or renewed.
Although it is unlikely, as Amazon always tries to ensure a pleasant return experience for their customers, you could have trouble returning AirPods if you did not read the fine print and it did say "non-returnable" somewhere in the description.
Does Amazon Have a Restocking Fee for Headphones?
Amazon does not have a restocking fee for headphones as long as they were returned in the same condition as they were shipped and you do not lie about why you are returning them.
For example, if you open your new headphones and simply don't like them, but you write under the reason for return that one of the earbuds doesn't work, when they arrive at the fulfillment center, the headphones will be checked. If both earbuds do work, you could be fined a 15% restocking fee.
As well, if you state that you are returning the headphones as new, and they are clearly used or damaged, you may be charged the same fee.
How to Return Headphones to Amazon
Now on to the most important information: How to return headphones to Amazon. Remember, as long as you purchased the headphones within 30 days of your request to return and you have not damaged them in any way, it is quite simple to return the headphones to Amazon.
Here's what you have to do:
Log in to your Amazon account.
Click on the Accounts & Lists menu on the top right corner of the page.
Select Your Orders.
Choose the headphones you want to return.
Answer why you are returning the headphones.
Choose how you wish to return them
If you opt to have them picked up at your home, you will select a date and time and then print the shipping label Amazon sent you and attach it to the box, so it's ready to go. Remember, the packaging doesn't matter when it comes to headphones; just make sure they are in a safe-to-ship box that is correctly taped for safety.
If you decide to drop off the headphones at a designated location, make sure you pick the right store near to you and simply bring the headphones either in their original packaging, in a shippable box, or even as they are. The associate at the store will handle the rest.
Conclusion
Amazon's headphones return policy is the same as their standard policy: You can return opened or unopened headphones within 30 days of the original purchase for a full refund as long as they are in the same condition as when they were shipped.