Amazon has become so much more than an online bookstore, and in [year], you can purchase almost any item under the sun from Amazon.com or the Amazon app and have it shipped directly to your door within just a few days.
Amazon has a huge furniture inventory, and you may be able to find exactly what your home needs on the e-commerce marketplace. But you might be wondering: What is the Amazon furniture return policy?
Amazon Furniture Return Policy
If you order furniture directly from Amazon and it arrives damaged, different than described, or you simply don't like the way it looks, you have 30 days to initiate a return. You are then entitled to a full refund, and Amazon will pay for the return shipping.
In this article, we are going to go through the ins and outs of returning furniture to Amazon, including what happens if you buy from a third-party seller, how to return furniture and extra large or heavy items, and so much more!
Can You Return Furniture Bought on Amazon?
You absolutely can return furniture bought on Amazon! Amazon is extremely well-known for its easy-to-use and all-encompassing return policies, and that includes items from its furniture section!
When you purchase a furniture item directly from Amazon, you have 30 days from the day of purchase to return the item for a full refund, no matter why you want to return it. Amazon will also pay the shipping fee, which can be a lot for heavy and large furniture items!
It's important to note that Amazon sells millions of items from its warehouses; however, they also work with over one million third-party sellers. These sellers are either individuals or small to medium-sized businesses who ship items from their homes or warehouses, and if you do buy a piece of furniture from a third-party seller, the return policy is slightly different.
If you bought furniture from a third-party seller and it arrives damaged or in any way different from how it was described on Amazon, with the Amazon A-Z guarantee, if you initiate a return within 30 days, you will get a full refund for the product, and either Amazon or the third-party will pay for the shipping costs.
However, if you simply do not like the item and there are no actual problems, you may have to pay the shipping cost yourself. In some cases, you can appeal to Amazon to pay for the shipping, but it is not guaranteed.
In some cases, if the third-party seller is required to pay for the shipping due to damages or discrepancies, they may opt to let you keep the item, and Amazon will still initiate the refund. This means you get to keep your piece of furniture for free!
Can I Return Furniture to Amazon Without the Original Packaging?
It's extremely important to remember that all furniture returns to Amazon must be in their original packaging.
While there are certainly some items from Amazon that you can simply throw in another box and send on their way, furniture is not included, and it needs to be returned in the original box with any paperwork or verification tags.
Does It Cost Anything to Return Furniture to Amazon?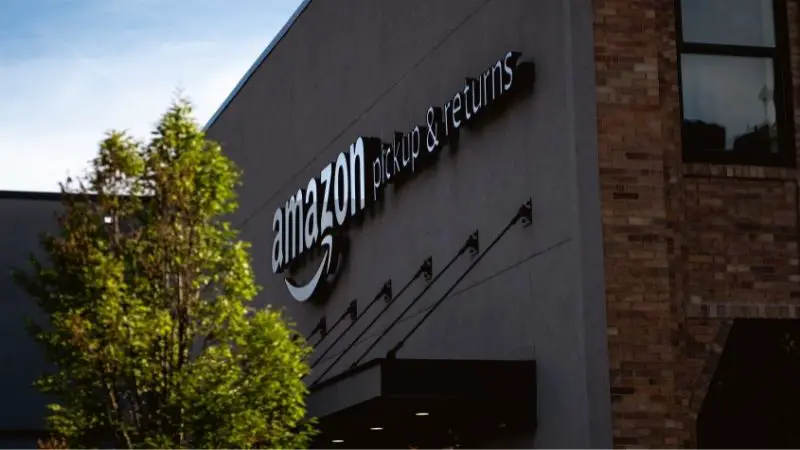 Whether or not you will have to pay shipping or restocking fees when returning your furniture to Amazon depends on who you purchased it from and the condition the furniture is in.
If you purchased your furniture directly from Amazon and have initiated the return within 30 days, it does not cost you anything to return it to Amazon. When you request the return, Amazon will prompt you to choose your return method and either send you a shipping label to be printed, or you can opt to bring it to one of their drop-off centers.
On the other hand, if you purchased your furniture from a third-party seller, the cost analysis gets a little more complicated.
You may have to pay the return shipping if there is nothing wrong with the furniture, but you simply changed your mind. Depending on the purchase, you may even have to pay a restocking fee.
However, although Amazon makes it clear that these costs may arise, usually, Amazon covers any additional costs if you return the item in its original packaging and in good condition before the 30-day mark. This is because Amazon wants to keep its customers happy and, consequently, make consistent purchases on the site.
Even thousands of shipping labels aren't going to affect Amazon's billion-dollar business, so it is in their best interest to cover the cost for their customers.
How to Return Furniture to Amazon
Now that you understand the Amazon furniture return policy, it's time to find out how you can actually initiate a return.
Whether you are returning a couch, table, chair, recliner, or any other kind of furniture you purchased on Amazon, the steps to return them are the same.
Log in to your Amazon account on a web browser or the app.
Click on the Accounts & Lists menu.
Select Your Orders.
Navigate to Return or Replace Items.
Select the furniture you wish to return.
Follow the prompts to answer why you want to return the furniture.
Select your preferred return process.
Print the shipping label and put the item to be returned on your doorstep or bring the item to an Amazon drop-off location.
That's all there is to it! Your full refund will be initiated when the furniture arrives at its destination.
How to Return Assembled Furniture to Amazon
Although there is technically no statement from Amazon that says you cannot return assembled furniture, it is best to disassemble your items before returning them.
As you now know, furniture returned to Amazon needs to be in the original box, and in order to fit most items back into those boxes, they need to be disassembled.
Here are the steps to send assembled furniture back to Amazon to ensure a full refund:
Disassemble the furniture.
Place all pieces back in the original box, including any tools, screws, or other appliances that came with the product.
Include any tags, paperwork, or verification certificates.
Follow the steps listed above to initiate the return on Amazon.
If you have lost any pieces of the furniture, the box itself, or any paperwork or tags, you will need to reach out to the Amazon support team to ensure returning the item without them will still mean a full refund.
How to Return Large Furniture to Amazon
If you have purchased an extremely large furniture item from Amazon, you may feel overwhelmed by the return process. But the good news is that returning a piece of large or heavy furniture to Amazon couldn't be easier!
For example, if you need to return a large couch to Amazon, here's what you need to do:
If the couch needs to be disassembled, do so carefully and then place all items into the original packaging.
Initiate a return from Amazon and print the shipping label.
Tape the shipping label onto the box.
Move the couch to your front door or doorstep.
Amazon will ensure that the pick-up person knows a large item is waiting for them.
If you need to return something that is extremely large and heavy, Amazon will most likely dictate a specific pick-up time in order to ensure the carrier has enough space in the truck and people to move the item safely.
Luckily, there is nothing extra you have to do for a large furniture return on Amazon; when you initiate the return, they will plan accordingly!
Can I Return Amazon Furniture to Kohl's?
If you can move the furniture yourself, i.e., it is not too heavy or large, you can opt to return it at a Kohl's store as opposed to waiting for a carrier to come to pick it up.
In order to return your Amazon furniture to Kohl's, here's what you need to do:
Log in to Amazon and follow the instructions listed above to initiate a return.
When choosing how to send the return, select the "Kohl's Drop Off" option.
Amazon will then send a QR code to your email.
Bring the item to your local Kohl's store and show the associate the QR code.
Kohl's will handle the rest! Once your item returns to the warehouse, you will receive the full refund to your account.
Conclusion
The Amazon return policy is extremely easy to use, even in regard to furniture. You can return most furniture items from Amazon within 30 days of purchase for a full refund. It's important to remember that all furniture items need to be in their original packaging.